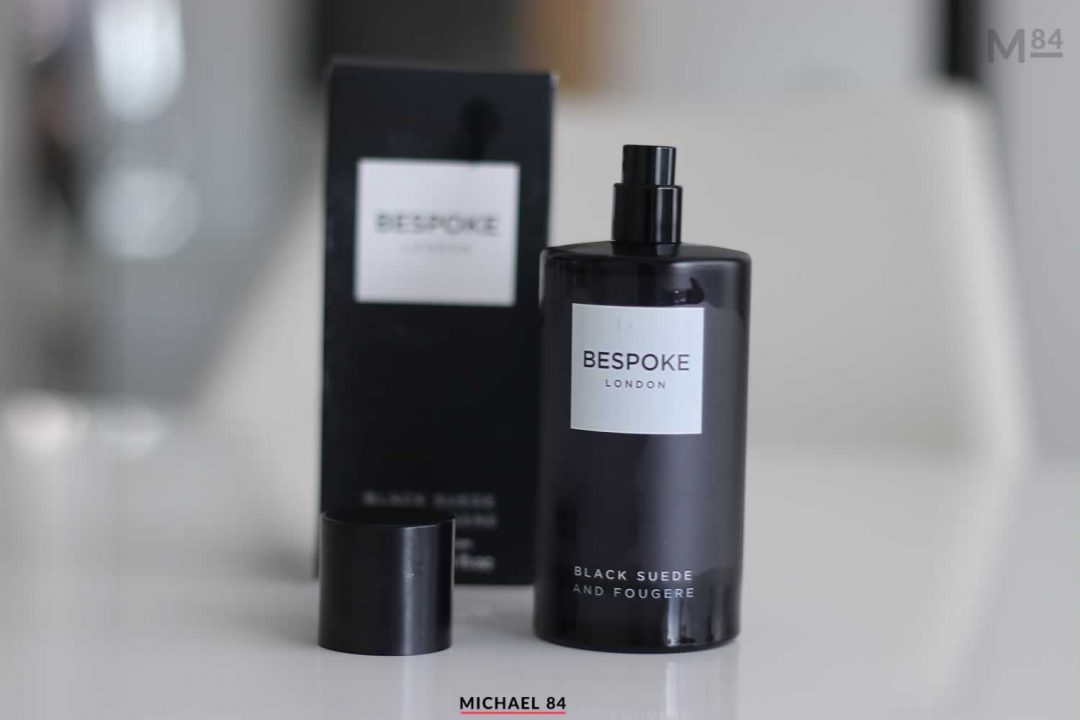 As always I love to review new fragrances, and when Bespoke London got in touch again with this scent, I wanted to try it out. It's Bespoke London Black Suede And Fougere EDP (eau de parfum).
This is everything you need to know including how much it costs and most important of all, what it smells like.
If you don't know anything about Bespoke London, this is a fragrance brand which is exclusively sold at Superdrug. They offer a range of different fragrances at a really affordable price point.
In fact, this 100ml bottle comes in at only £9.99. So what do you get for your money?
What Does Bespoke London Black Suede And Fougere Smell Like
Black Suede And Fougere starts off with a really inviting smell. It's fruity and a really interesting scent. The blend is quite hard to describe, with woody, aromatic and fruity notes all coming into play.
It has notes of rosemary, lavender and amber, my overall feeling of this scent when I smell it is that it's very sweet and fruity. In the dry-down there is small hints of woody and spicy notes, but overall I get rich fruits.
The notes make it quite a youthful scent. I would say that it's more suited to guys aged 18-25, but I also think that women may like this too. It has a kind of unisex vibe to it.
When & Where To Wear Black Suede And Fougere
I think this is more of a casual fragrance which I would wear during the day. Sweet and fruity work best in the summer and warmer months, and I can see wearing this then.
It will work in casual situations, worn in the day with a t-shirt when the temperatures go up.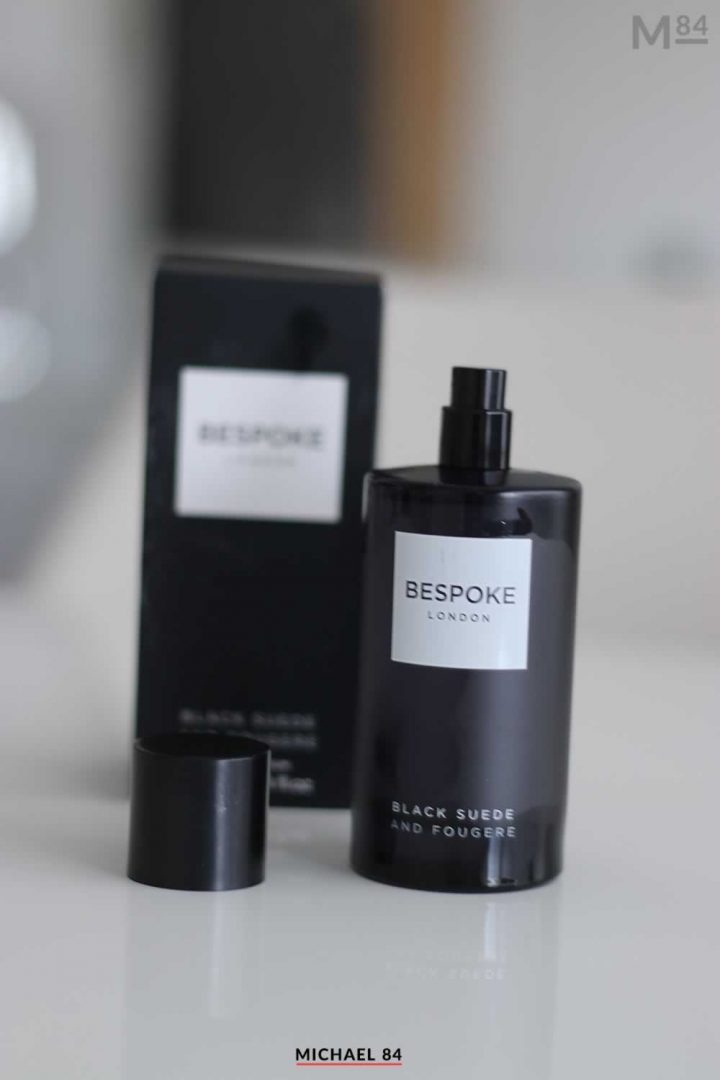 The Bottle
The bottle is a no nonsense black translucent bottle. It has the Bespoke London branding to the front, with the name of the scent at the bottom. It's a cylindrical 100ml bottle, which is easy to hold in the hand.
The atomiser is good, and you get a good coverage of spray.
Verdict
Bespoke London Black Suede And Fougere is available at Superdrug for only £9.99. It's a cheap and affordable aftershave for men, but smells really nice.
It's an EDP but you won't get the same performance as the more expensive EDPs. I can recommend it if you're looking to get something different or into fruity and sweet colognes.
Check it out at Superdrug here.
If you've tried Bespoke London Black Suede And Fougere let me know your thoughts on this one.
Longevity – Bespoke London Black Suede And Fougere does not last long considering it's an EDP. I got 3 to 5 hours from this one.
Projection – The projection is OK. You will smell it on yourself, but it won't go much further.
Best season to wear – Summer
Scent type – Fruity, Aromatic
Age Recommendation – 18+
Best Worn – Daytime, Casual
Notes: Rosemary, lavender and amber