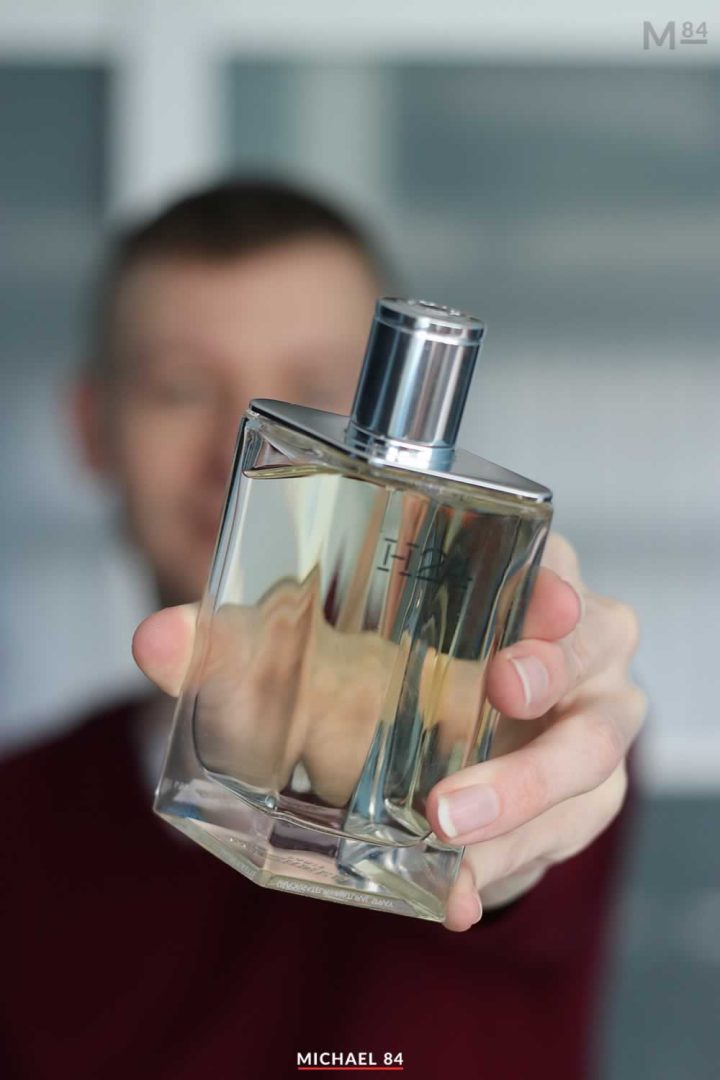 It's time for another fragrance review, and it's another one which I recently got for this past Christmas. H24 by Hermes is an eau de toilette which was released in 2021.
I was intrigued about this scent, as it's from a new line at Hermes, something they don't do in men's aftershaves all too often.
I previously tried it and liked it so got it. Here's everything you need to know.
This is my second Hermes scent I got. The first was Terre D'Hermes Pure Parfum which I initially didn't like, but then started to like it. Months later and I love it. Will that be the same story for H24?
What Does H24 Hermes Smell Like?
Right away I have got to mention that H24 is like nothing I own. H24 smells crisp, with fresh and metallic types of notes giving it an almost aquatic style.
This is one of those fragrances which is really hard to describe with just words, as there seems to be a lot going on. It's kind of green marine, mixed with metallic and aquatic blues, combined with yellow floral notes finishing off with some soft woodsy notes.
Yes, a lot going on.
But it's not a mishmash of smells crashing together. All of these work well, and what you get is H24. I really like this because it's different to more or less everything I own.
There's different aquatic scents, different florals, different spicy or woody scents. This isn't beating the best of the scents in each category, but it's not supposed to. This is unique, a scent on it's own.
This does mean that the scent will not be for everyone. It's not a good blind buy, I'd recommend checking it out before getting, as it won't be to everyone's liking.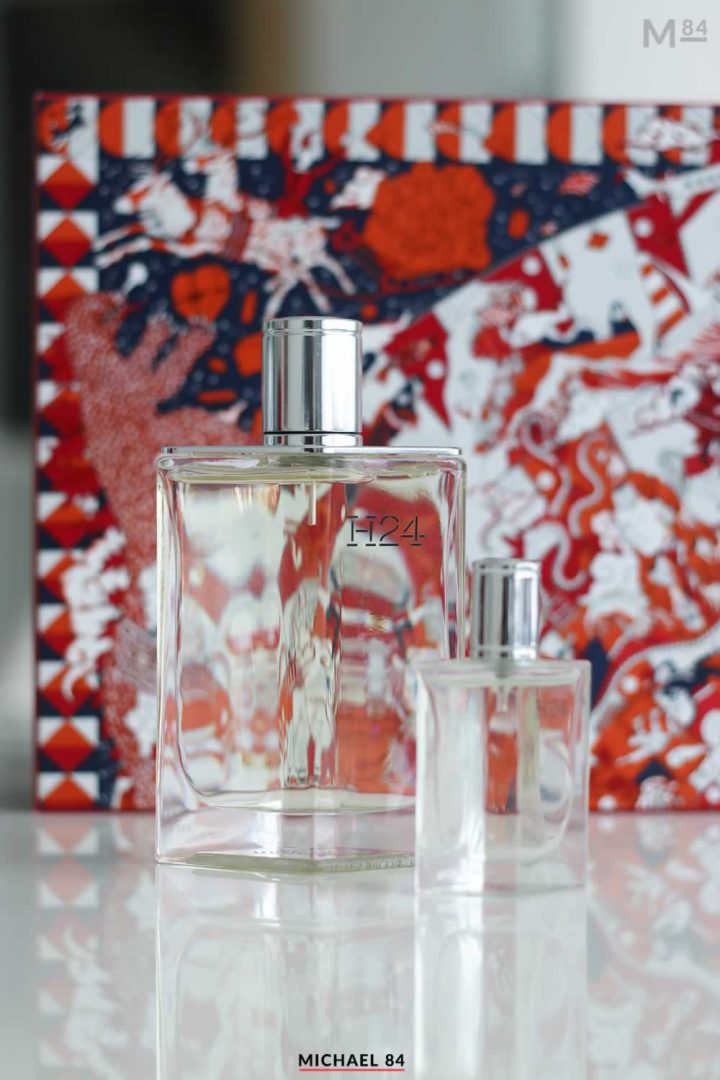 The Hermes H24 Bottle
The H24 Hermes bottle is a bevelled rectangular shape in a clear glass with minimal branding. Since I got this over Christmas, I got a gift set, which contains a H24 100ml bottle along with a 12.5mm bottle.
It has a silver top to finish it off, with an atomiser that produces a nice wide spray.
A 50ml bottle comes in at around £61, with the 100ml eau de toilette bottle costing around £87.
When & Where To Wear H24 By Hermes
H24 is a versatile fragrance. I can see wearing this in all seasons, day or night, in casual and formal settings. There's not a lot this scent can't handle.
It would make a good office scent. It's metallic and aquatic-like nature means it will work well as a work scent, giving off good vibes as you walk past people in the office.
It works well as a lighter scent on a night out too. Pairing it up with a crisp white shirt seems the obvious choice.
I'd say this is more of a grown up smell too. There's more youthful choices out there, and because of it's uniqueness factor, the younger crowds of 18 and under may want to opt for something else.
Verdict
I really like H24 by Hermes. It adds something different to my fragrance collection. If I could only own 3 or 4 fragrances then this would not be in there. But because it's so different to the others and also very pleasant, H24 is going to be a fragrance I wear a lot over the years.
Longevity – Hermes H24 is an eau de toilette (EDT). It's quite a light scent, but I got 6-7 hours out of this one.
Projection – The projection is pretty decent too. People around will smell you.
Best season to wear – All Rounder
Scent type – Metallic, Aquatic, Slightly Floral, Aromatic, Light woody/ fresh spicy
Age Recommendation – 23+
Best Worn – Daytime, Evening, Casual, Formal
Notes – Clary sage, Narcissus, Rosewood, Sclarene
Let me know if you've tried out Hermes H24 and what you think of it. As always you can read more aftershave reviews on the blog, and find  your next scent.