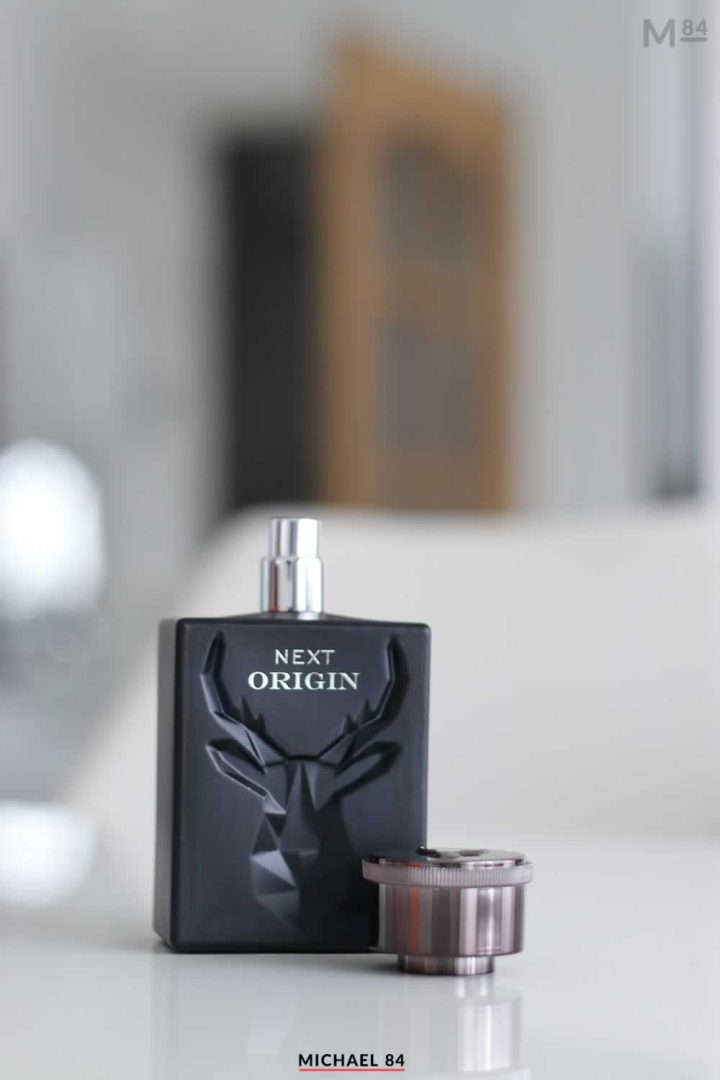 This week I am talking about a new fragrance I have added to my collection, and it's one of the cheapies!
This is Next Origin Eau De Toilette.
I am a fan of all fragrances, and I have plenty of affordable men's fragrances in my collection. When you want to smell good and have just a splash of something, these are good when it's not a special occasion.
Over the years I've bought and tested so many, some better than others. I got this bottle for Christmas so it's like a blind buy, and here's what you need to know.
What Does Next Origin Eau De Toilette Smell Like?
Right off the bat I would say that Next Origin is a masculine scent. It's a dark musky and manly style of cologne, with warm notes. The cardamom, vetiver and Tonka bean give off quite a woody feel to it, with violet shining through too.
When it comes to cheap fragrances, a lot of the time they are "inspired by" aka fragrance dupes or supposed to smell like a more expensive designer scent.
I am not sure if that's what's going on with Origin, it doesn't smell familiar at a first attempt.
It's a nice enough smell, but when compared to the more expensive and nicer fragrances, it feels like it's lacking. I think that is the case when you try to create a scent that I would associate with an evening or night.
This is usually the time you want to put on your best fragrance to go with your clothes, so I'd only wear this on a super casual occasion.
Next Origin Bottle
The Next Origin eau de toilette bottle is a 100ml bottle in a rectangular shape. It looks incredibly dark, almost black and opaque, but holding it up to the light you can see it's translucent and dark blue in colour.
It has a stag embossed and debossed on the front and back of the bottle, giving off a good effect. There's simple Next ORIGIN branding to the front in silver.
The top is plastic, and the atomiser gives off a short small burst of the fragrance.
When & Where To Wear Next Origin
I would wear Origin in the autumn or winter on an evening in a casual setting. It's one of those that you can put on when you just want a nice smell without going to your favourite, best or most expensive bottle.
It's not a bad scent, but it's not going to beat out the favourites when you want something for a night out.
It's a warming scent, so wearing it at home in front of the fire is a good setting for Origin.
Verdict
Ads already mentioned, Origin is a night enough scent, without being overly impressive. It will get you noticed and is pleasant, but it's not one of those knockout powerhouse fragrances.
But you have to keep in mind this is a cheap scent. For £14 for a 100ml bottle it's worth owning when you want a splash of something nice in the winter. It could be worth the buy if you're looking for an affordable cologne, or are looking to bolster your fragrance collection.
It's a style of scent that I would say is more suited to older guys, 25 and over. But since it's not expensive I think it could be worn by 18+, to test out this style of aftershave to see if you like it or not.
Longevity – Next Origin is an eau de toilette (EDT) and is quite a dark scent. It should last a while, but I was getting around 5 hours with this.
Projection – The projection is reasonable, those around can smell it for a small amount of time
Best season to wear – Autumn/Winter
Scent type – Warm Spicy, Woody, Musky
Age Recommendation – 18+
Best Worn – Evening, Casual
Top Notes – Bergamot, Cardamom, Violet
Middle Notes – Fir, Geranium, Lavender
Base Notes – Tonka Bean, Vanilla, Musks
Thanks For Reading...Want More? 🙌
Hi, I'm Michael 👋 I'd love you to subscribe to my newsletter for exclusive content & updates on my blog straight to your inbox. (No spam, I promise!)