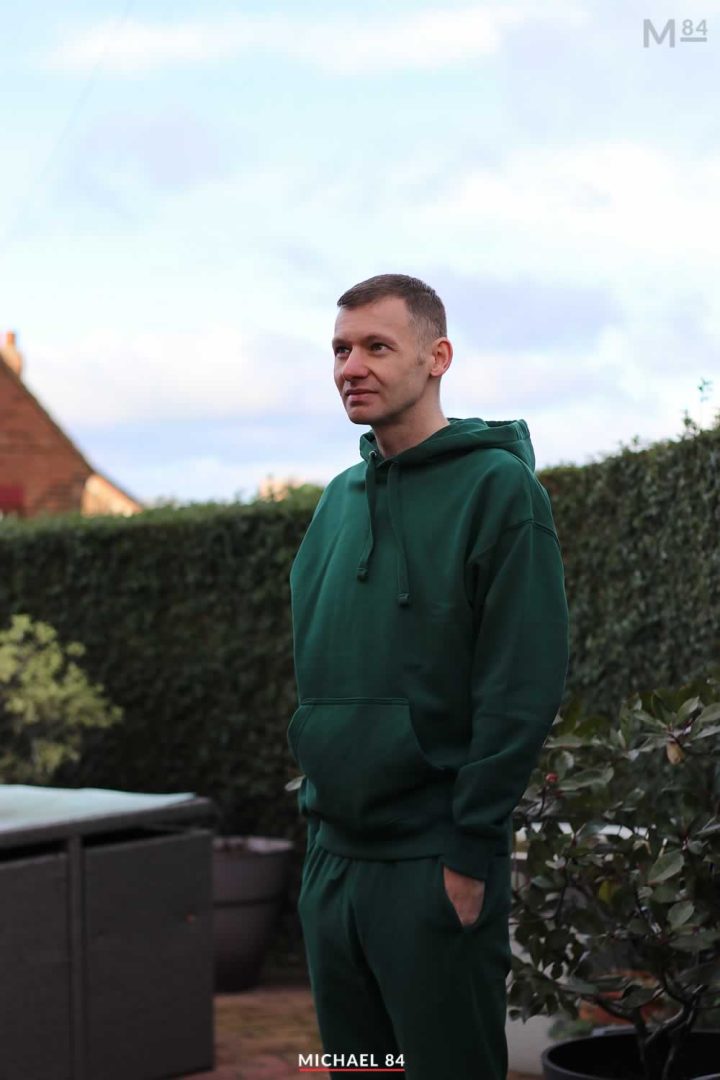 This weekend I was wearing a new outfit. I say new, the Blank Staples collection isn't new for me to wear or feature on the blog, but I did get a new colour.
I got another set, I have paired up the Blank Staples hoodie with the joggers. This time in this green colour which I really love.
I never get tried of wearing my H&M Blank Staples, and never get tired of writing about them either. I have featured them since H&M released them back in 2020 (IIRC), and haven't looked back.
My previous set was the navy blue Blank Staples, I also got the lilac purple hoodie, t-shirt, and shorts. This time round it's green, and gone for the hoodie and joggers combo since we're still into winter style.
Hoodies and joggers are the ultimate in colder weather casual style. We've had so much time to wear out comfortable clothing at home, it now kind of feels like second nature. I have always loved luxury loungewear, but it was always reserved for serious downtime occasions.
These past couple of years we've had, we have all worn so much loungewear, and it's taken on a whole new fashion trend of it's own.
There's not a lot left to say about Blank Staples that I've never covered. But if you missed those, I'll keep it simple.
The range covers premium basics, and the quality is excellent. Oversized, thick heavy cotton fabrics which are really soft to touch and comfortable to wear. They come in a range of colours, staples including navy, black and grey, pastels such as the lilac and bold colours such as this green.
The darker green colour is so good for all seasons, it just works really well. Autumn and Winter are it's best setting, but there's no reason not to wear this colour green in Spring and Summer.
I'll be wearing these a lot over the next few months when I am relaxing, and since the quality is good, hopefully for years to come.
I have a few more from the H&M Blank Staples collection. Check these out below.