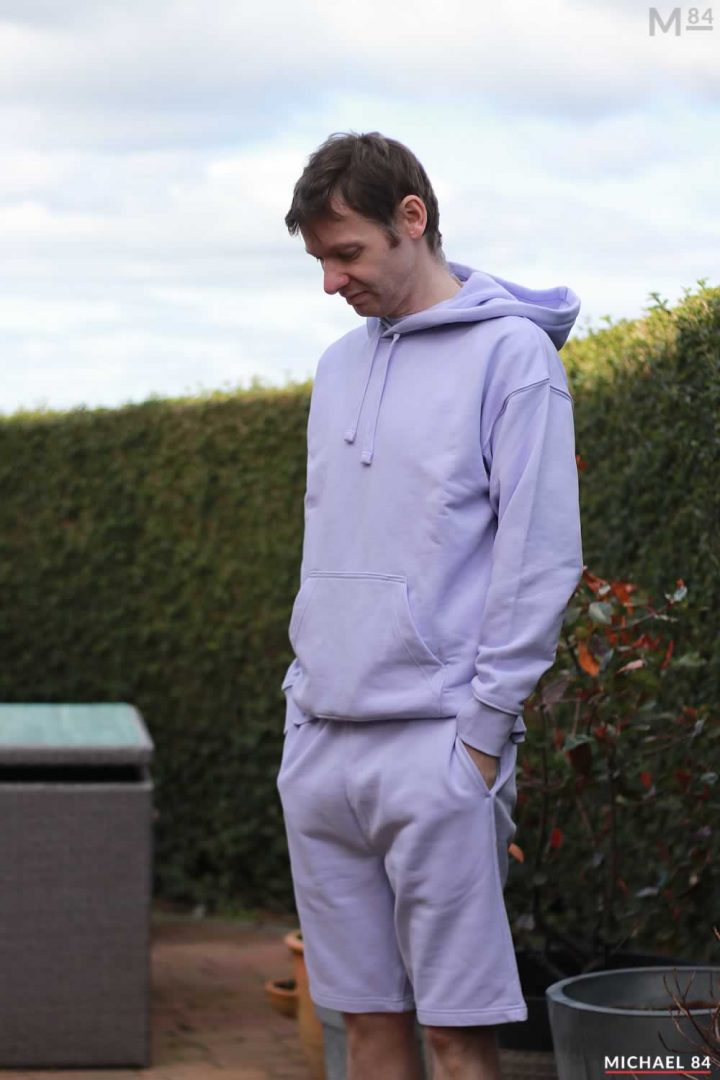 Hey guys, I hope you are well!
I got myself another round of premium basics from H&M, yet more from the Blank Staples collection.
This time round I got myself not only a hoodie, but a T Shirt and sweat shorts too, all in the same colour…Lilac purple.
If you didn't already know, this isn't my first time getting something from the H&M Blank Staples line.
I got an off white blank staples hoodie from the first drop which I really like and was impressed with. When H&M announced they were releasing more for Spring, and showcased this colour, I had to jump on board.
If you don't know what Blank Staples are, it's H&M's version of premium basics. They are oversized fits of basic items of menswear, including sweats and T-shirts. They're plain in style, have a larger fit for a more relaxed look. If you're into streetwear then they're a good thing to have.
These are some of the best heavyweight hoodies you can buy, especially when it comes to the price.
They differ from your average basics (and H&M average basics) because of the quality. They're high end for the high street brand, with thick, heavy weighted material which is really nice to touch.
All of this comes at a very affordable price, and I think the pieces are right up there with the best in terms of bang for your buck.
This is what I got. (p.s. I still haven't been able to get my hair cut with the barbers closed if you hadn't noticed! 😃 )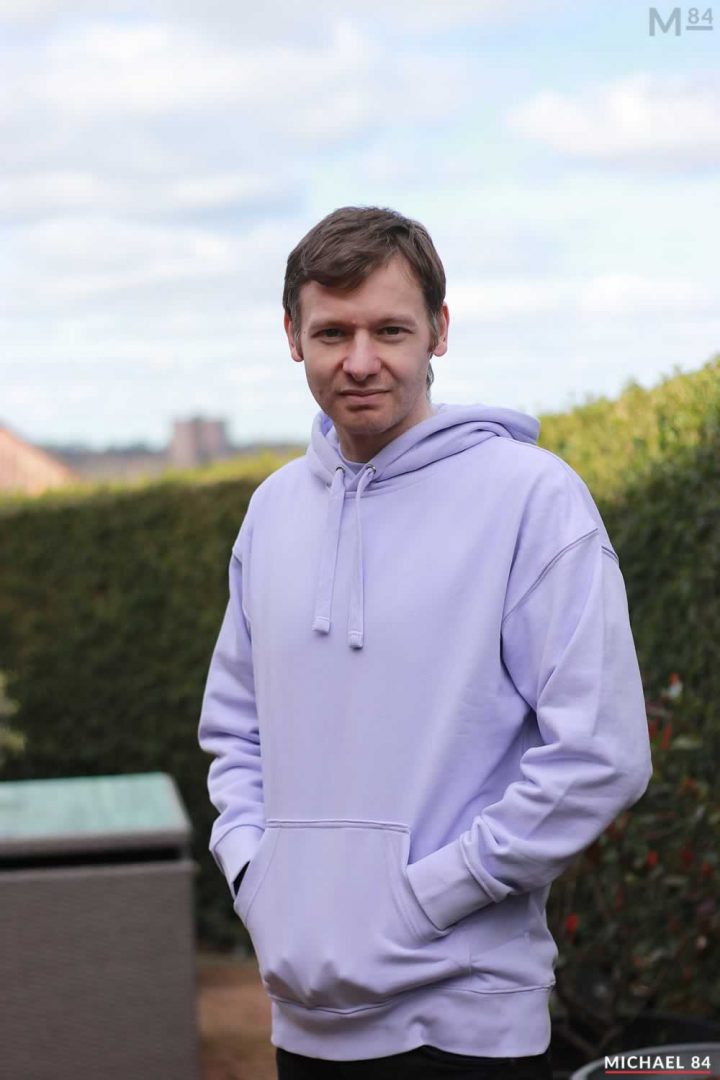 H&M Blank Staples Hoodie
First up I'll talk about the hoodie. It's the same as what I got before, but in this lilac colour. I really like this pastel purple colour, it's one I've been looking to add to my wardrobe.
I already have a few pieces in pastel colours such as green, pink and blue, and now I've added purple to the line up.
In terms of the hoodie, it's an oversized fit, with plenty of room. It feels very soft and very heavy, with the cotton being 420gsm, which is heavyweight for a hoodie.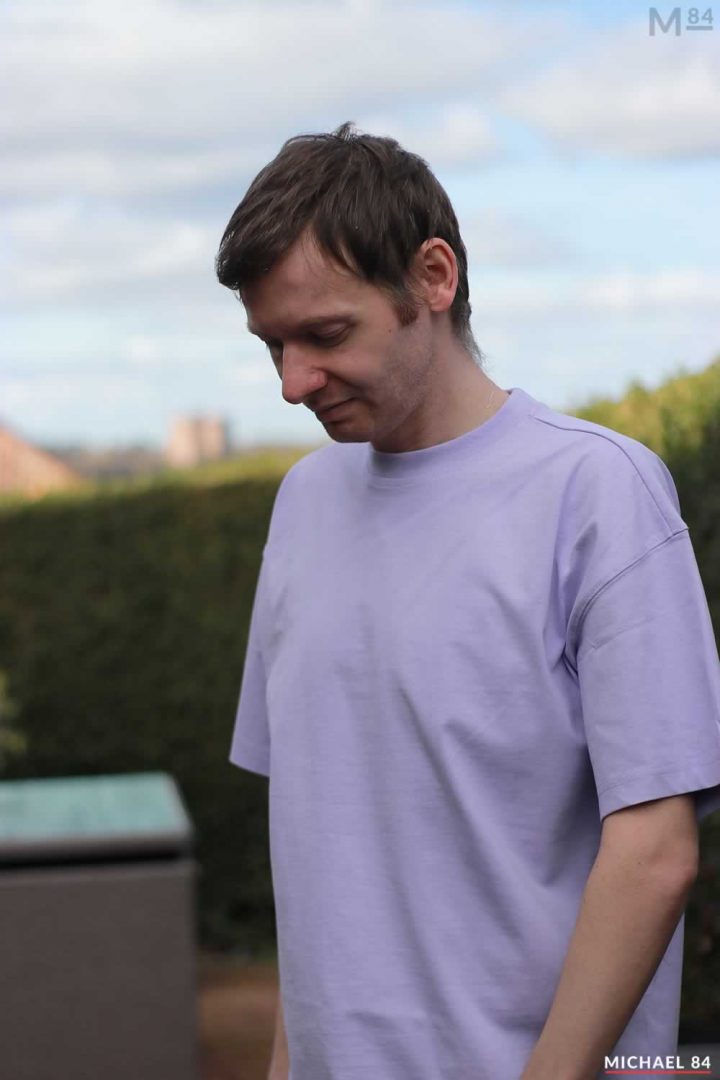 H&M Blank Staples T Shirt
Since we're going to be having some better weather, I got myself a T Shirt too. Once again It's in lilac.
I have to mention the fit, which is very baggy. These are supposed to be a relaxed and laid back fit, and it's definitely that. There's so much room in the T-shirt, the sleeves are pretty long, and it's quite a boxy fit.
It's going to be a more casual t shirt rather than something I'd try to dress up, but that's kind of the point.
H&M Blank Staples Sweat Shorts
Finally to complete the line up I got the sweat shorts in lilac too.
There's no secret that I love wearing these types of shorts. Sweat shorts are a pair of shorts I think everyone should own. I already have a few pair, and there's nothing wrong with adding another.
The good thing about these is that you can wear them outside in the summer when it's warm, but wear them inside too. If you're thinking of what to wear at home, these should be considered, especially when it starts to get warmer.
The good thing about these is that I can wear them together with either the hoodie or T Shirt to create a co-ords look. Alternatively, I can wear them with something else and style them as your average pair of shorts.
They come with drawstring, and the all important side pockets (I HATE shorts without pockets!).
Verdict
As with drop 1, I love drop 2 of the H&M Blank Staples. I've added the T Shirt and shorts this time along with the hoodie so I have a complete outfit.
I can recommend them if you're looking for some premium basics with an oversize and laid back fit.
Check out more Blank Staples Hoodies & Joggers I've got and how I've styled them.