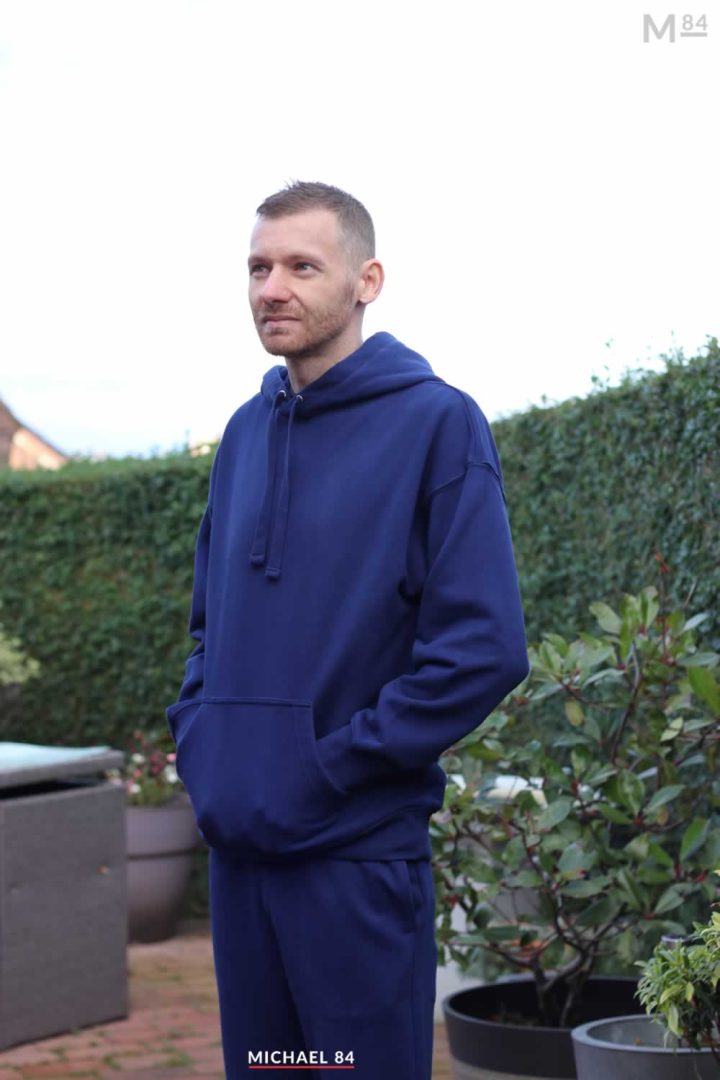 If you've read my fashion blog over the past year or so, you'll know my love of the H&M Blank Staple pieces. I have bought so many in this time, hoodies, shorts and joggers, and now I have added in a new colour to the mix, blue.
This is my hoodie and joggers outfit from the Blank Staples collection.
Here's what you need to know.
If you don't know anything about the Blank Staples collection, it's easy to sum up. Comfortable and casual clothing in an oversized fit, like a streetwear style. But these are super premium cotton fabrics being used, very heavy with a superior feeling to them.
I first got a cream blank staples hoodie from the original release a year ago, loved it and have been buying them ever since. I got the lilac hoodie, t-shirt and shorts, and now I have got myself the blue joggers and hoodie too.
They call this colour navy, but I wouldn't. I'd call it a very dark royal blue, and I love it. I have so much navy stuff, a few light blue pieces, but this colour is something else. Not dark enough to be navy (in my opinion) and not light, it really pops.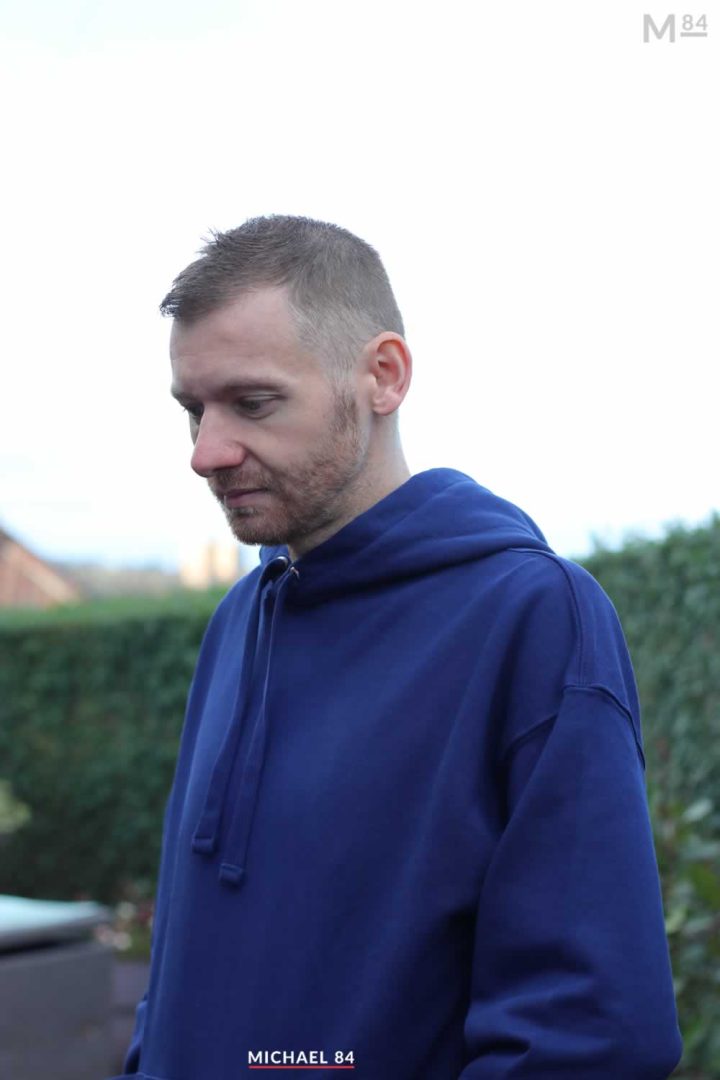 I've already spoken so much about these hoodies and how much I like them, and it's more of the same. A heavyweight 460gsm hoodie in an oversized fit, it just feels so good to wear. All of the Blank Staples collection are among the best hoodies you can buy for your money, the feel is just so good.
I love to wear it at home, but when the temperatures drop it like right now, it can easily be worn out as part of a casual outfit.
When it comes to the joggers, these are the first pair I have bought from the collection. I have the shorts, which are quite big and baggy, fitting with the rest of the range. I think that the joggers are slightly less oversized, which is definitely a benefit.
Having really big, baggy oversized trousers on your lower half isn't a good look, and I am happy to say that the fit of these is pretty much perfect. They're just the right amount of baggy and loose, without looking ridiculous.
I am happy with both pieces, I knew I would be. But it's the colour which I really like. I have nothing else in this shade of blue, and it's one I like.
I did want the green option which they introduced for Autumn too, but I have left getting it too late, and it's now sold out (maybe they'll get more in stock, I don't know).
Comfortable casual clothing has been fashionable for the past few years, and it doesn't look like it's slowing down. The co-ords style is still trendy too, and I do really like matching top and bottom, it works well with casual clothing.
Let me know what you think of the Blank Staples collection at H&M and this colour in particular.
UPDATE – I got the Blank Staples Hoodie & Joggers In Green Too. Check out the fit here.