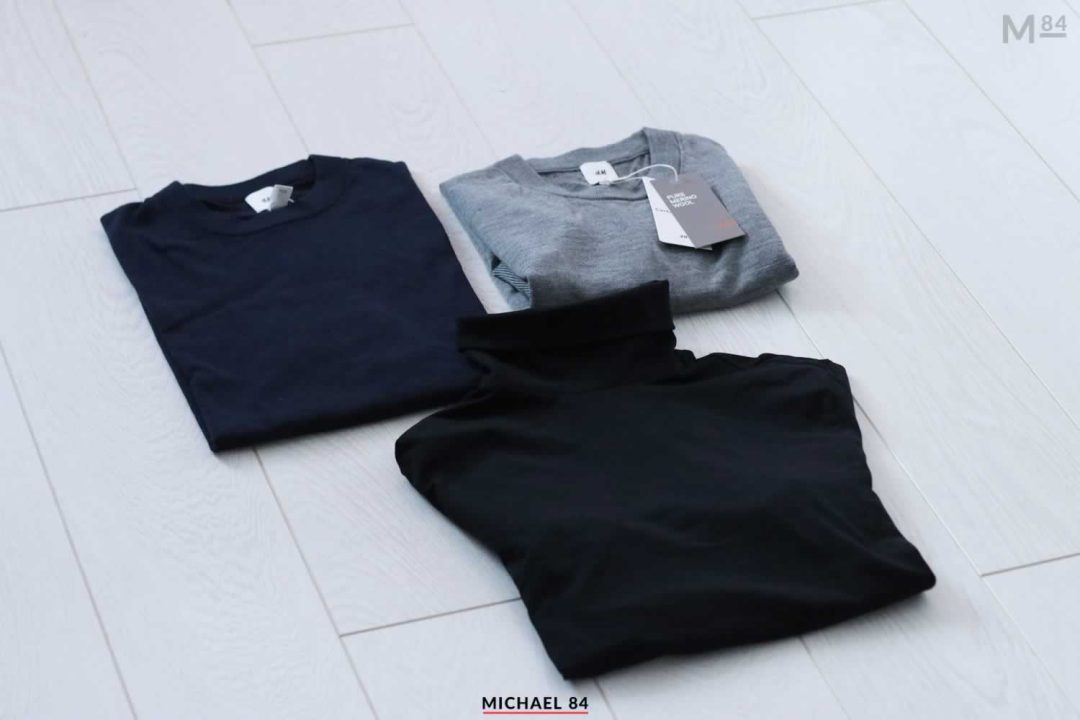 Last week we had such a cold snap, it definitely seems like it's getting colder! Winter is far from over, so it looks like we'll all be making the most of our winter wardrobe for for foreseeable future.
Since we've had some New Year Sales, I got myself a few things from H&M. I got a couple of new merino knit jumpers, along with a cotton roll neck top.
Here's the lowdown on these pieces.
You can never have too many jumpers or layering options, and I've added a few more to my collection. When it comes to stylish winter outfits, I think merino knits are a really good addition. This is especially true when you want to go for a smart casual look.
I have plenty of jumpers, but many of them are getting old and showing their signs of wear. I have got a few over the Christmas, but with those being V-necks, I wanted a couple of round neck sweaters too.
I picked out these two merino knit jumpers. Both are round neck, and I went for a navy and grey option.
As you'll know navy and grey are staple colours, which means they go with almost anything and are never out of style. These are two good reasons to pick these colours, as the number of outfits I can create with these pieces are pretty much endless.
Since it's so cold layering is definitely needed. When it comes to merino wool, that's definitely the case. It's so soft and fine which is good, but that also means it's thin. It's not enough to wear on it's own in the winter, so layering is a must.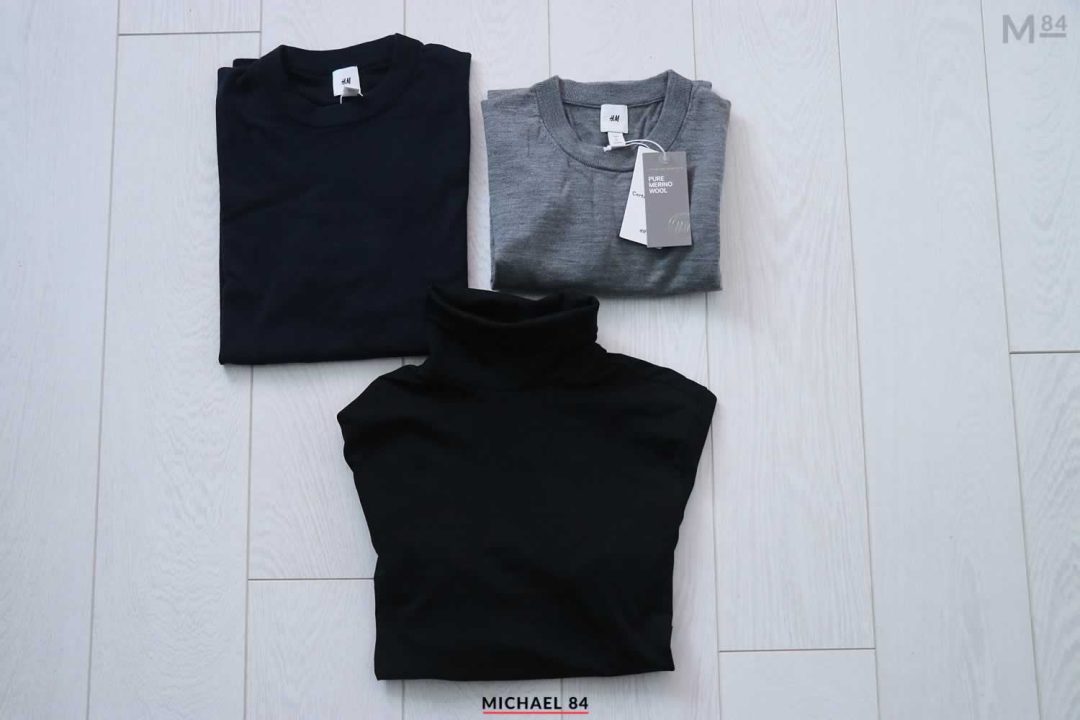 For layering options, it depends on the dress code I am going for. A more casual outfit and wearing a T Shirt under will do. A smarter edge will be a shirt, although only the collar will be on show.
When it comes to the roll neck, this is actually a roll neck long sleeve t shirt rather than a jumper.
I have previously bought one of these from Uniqlo and really like it. Just like that one, this one is very soft cotton, which is actually thicker than the merino wool.
I'd probably be wearing something under this too.
But when the temperatures do go up, such as in the spring and summer, I can wear all three pieces. Merino wool is good for wicking sweat, so the knitwear can be worn without an undershirt and still look smart. This works better in the spring rather than summer.
So there you have it, a couple more jumpers and a roll neck to add to the winter wardrobe.
You'll see me wearing these in the coming weeks, months and hopefully years.