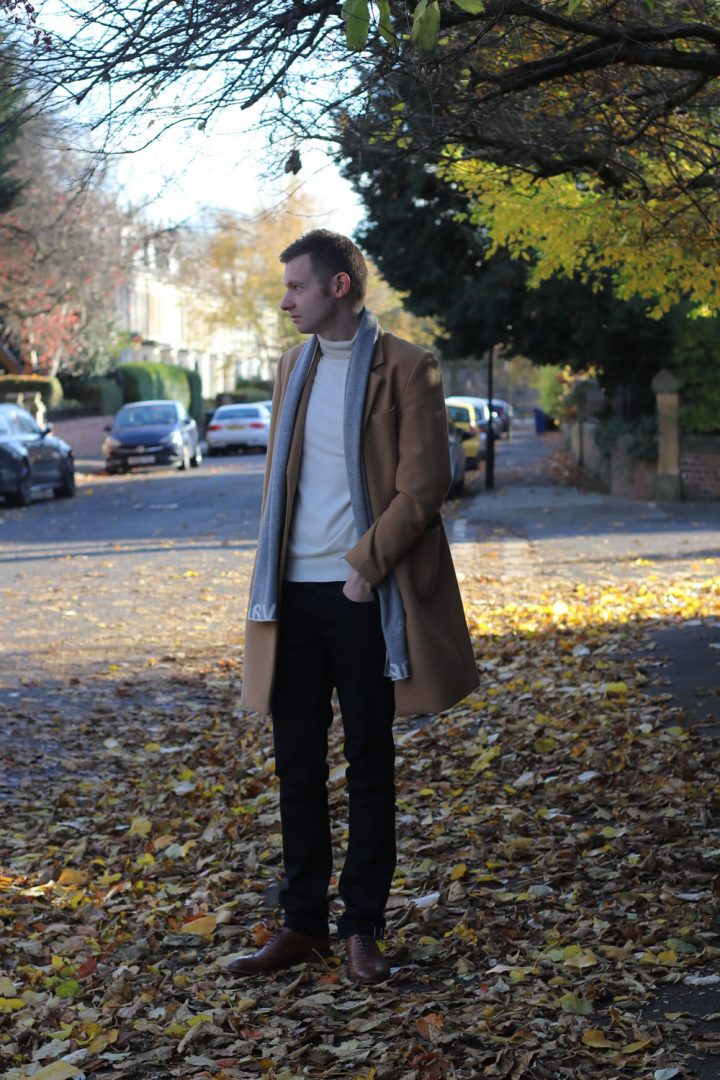 Looking for a coat perfect for layering in the Autumn and Winter?
Do you want a smart option?
Let me introduce you to the camel overcoat.
Camel coats are on trend and in fashion right now, and it's easy to see why. This is why you need a camel overcoat in your life.
There's always been the need and love for a good Winter coat. Denim jackets and bombers are always good for milder weather. I finally joined the suede and leather crew a couple of years ago and got myself a few of those too.
But what if you want something a little smarter?
It didn't feel like an overcoat had much of a place in my wardrobe, but as my style has evolved, It's become an essential part of my smart outfits for the season.
I love the overcoat, it's made for Autumn and Winter, will keep you looking stylish as well as warm, and can be worn with a number of outfits for a smart style.
Let's take a look at all the characteristics of this piece of fashion, including everything you need to know, and a buyers guide showcasing the best overcoats you can buy this season.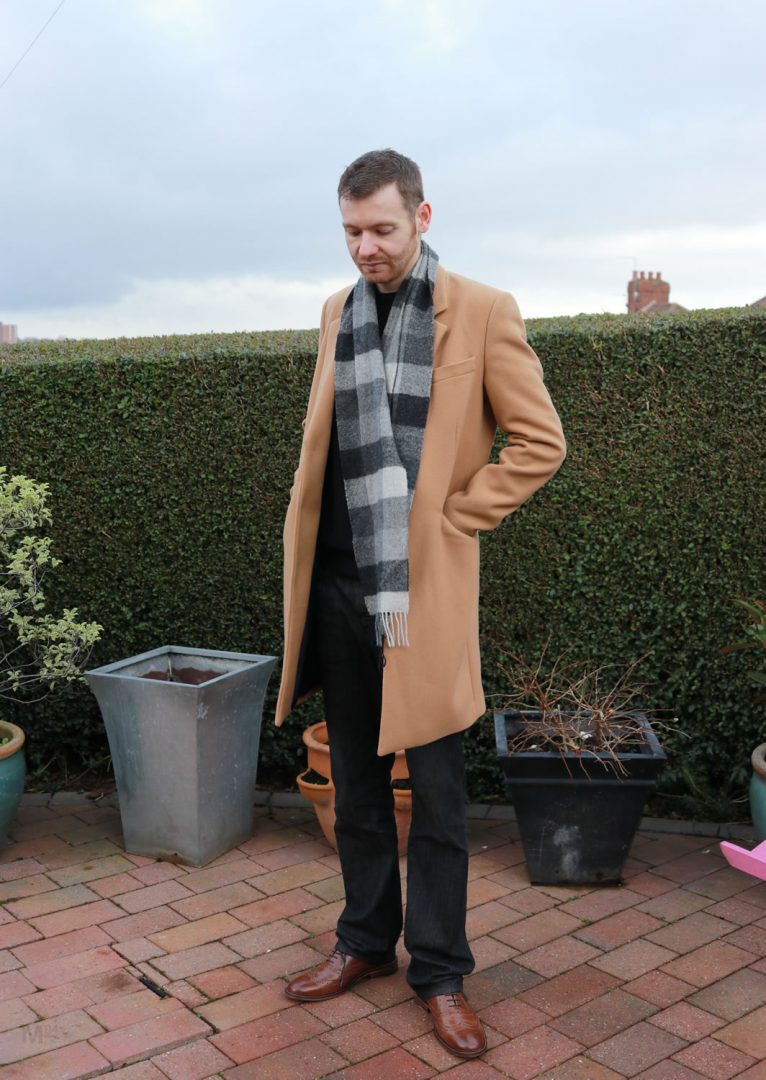 My Camel Overcoat Outfit: Complete with a scarf, dark denim, brogues and a plain smart knit.
Camel Is The Colour
This season there's been a huge influx of camel overcoats. It feels like more than usual, and so many people, including myself, are getting on board with this trend.
Camel is of course, nothing new, and is a colour which is pretty much timeless, and can be found in all seasons of clothing.
From camel linen suits and chinos in the Spring and Summer, to bombers in Autumn and of course the overcoat and peacoats in Winter.
The camel colour, unsparingly, comes from the colour of the hair of the humble camel. It's a close colour to brown, and other similar shades are things such as sand, tan, beige, coffee, and khaki to name a few.
What Is An Overcoat?
I've touched on a couple of points below, but what is an overcoat anyway?
Well it's as it sounds, a coat that goes over your clothing. It really is that simple. Layering is something which guys can do with fashion in the Autumn and Winter, and an overcoat is the last layer which you can put on.
If you want to layer up a knit or jumper, you can use the overcoat as your outerwear layer. If you're looking to look smart in a suit but the weather is sub zero, an overcoat is perfect to layer over then take off once you're inside.
Overcoats can be double breasted or single breast, but personally I prefer a single breast jacket.
They come with a button closure, usually three or four, with straight or diagonal pockets which can be flap, a chest pocket, with buttons on the cuff and vent to the back.
The length is no shorter than mid-length, and no longer than knee length.
Overcoats are in fashion right now. It's a great choice when you want a smart coat or jacket which is perfect for going out. You can wear this over your outfit, no matter what you've chosen. It can be worn over a formal outfit such as a suit, or smart casual menswear if you're dressing down.
The Difference Between An Overcoat And Peacoat
Pea coats and overcoats are different, but sometimes can be categorised as the same, as they can share similar features, usually that they're made from wool and are both pretty thick, heavy pieces usually with three or four buttons.
The main differences are that a peacoat is double breasted, and is shorter, usually thigh length, whereas an overcoat is longer, usually mid length to knee length and can be single or double breasted.
What To Wear With A Camel Coat
Since camel is a neutral colour, lights and darks work well with a camel overcoat. That means whether you're wearing black or white, navy or grey, the colours will work well with camel.
When it comes to other colours, most will work fine, occasionally brighter, bolder colours may work, but are usually avoided as they're not much of a Winter trend. Since the overcoat is a Auutmn and Winter trend they're not usually seen together.
Creating outfits with an overcoat is a pretty easy thing to do. It's best to keep things smart, or smart casual, as this is closer to the formal sides of outerwear.
You can wear this casually with a sweatshirt, layer over your favourite jumper and shirt combo, or wear over your suit if you're going for the smart look.
A favourite look for the season is a roll-neck knit, they work well in all colours, with hues of grey being a favourite, and black being sleek, with the lighter camel coat keeping the whole look light, warm and understated.
An overcoat is designed to go over any clothing, whether it's smart, every day smart casual style or even something as laid back as a hoodie, and it will smarten up the more casual pieces, or add to a smarter look.
Related: Knitwear Guide For Autumn/Winter
The Best Camel Coats
Here's the best camel overcoats currently on the market, from budget options to more expensive and designer brands, there's an option for whatever your budget.
Budget Camel Coats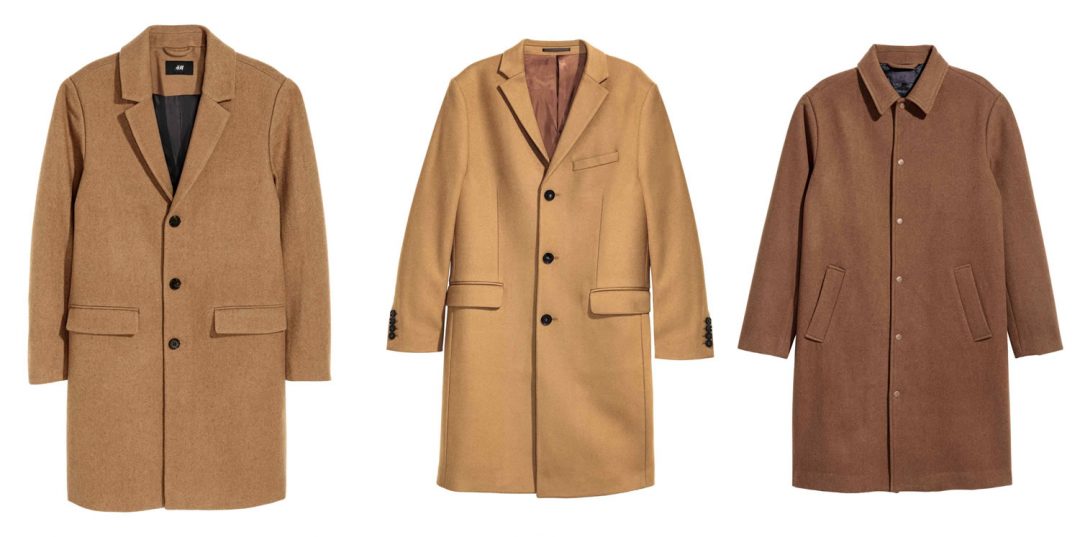 H&M
H&M Blended Wool Coat – £80
H&M Cashmere-Wool Blend – £120
H&M Wool Blend Dark Camel – £120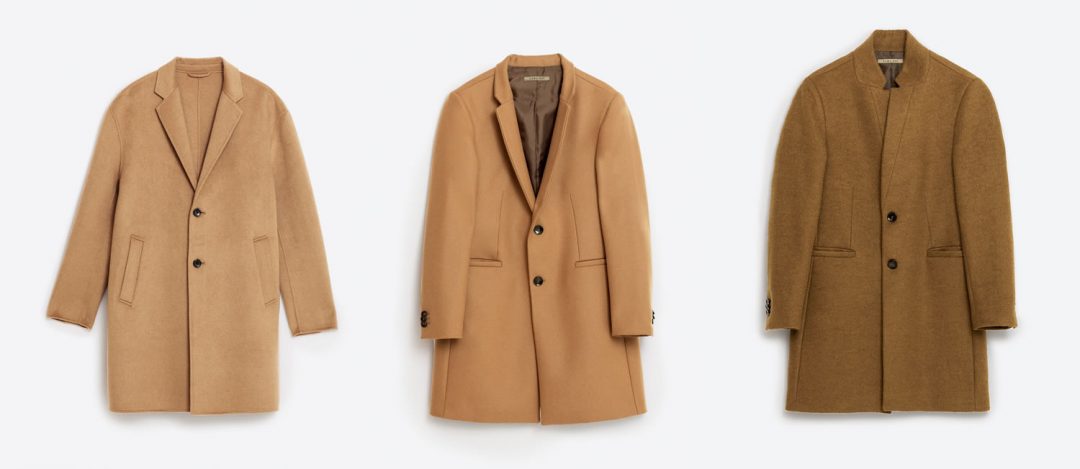 Zara
Zara Camel Overcoat – £100
Zara Camel Coat – £120
Zara Overcoat in dark Camel – £120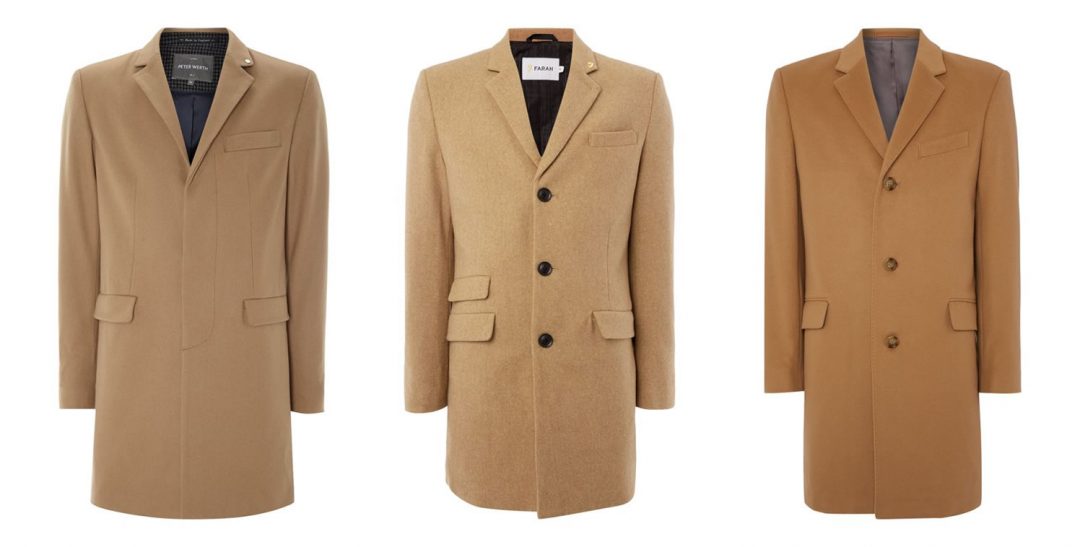 High Street
Peter Werth Overcoat – £174
Farah Askern Wool Coat – £170
Corsivo Quintino Overcoat – £180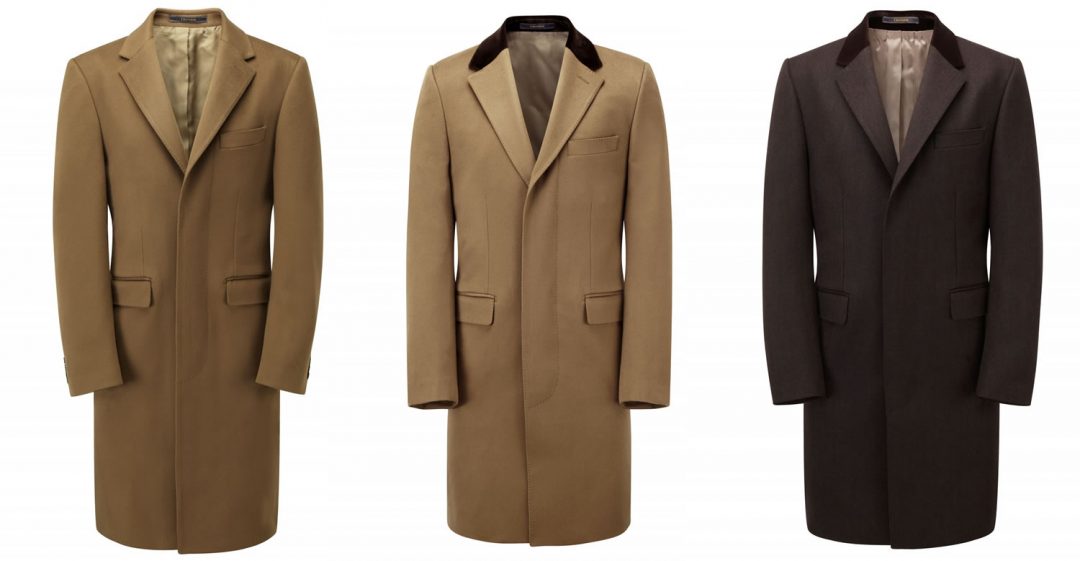 The Crombie
I have to mention one of the most quintessentially British brands so synonymous with the overcoat that many people call them all Crombies.
There's only one Crombie, and it's a brand, rather than the style of coat and has been around since 1805 when John Crobie started producing luxury overcoats which are still available today.
Here's two in camel, and a bonus one in brown.
Wool And Cashmere Crombie – £995
Pure Wool Camel Coat – £895
Herringbone Retro Brown Crombie – £895
Verdict
The Camel overcoat is a timeless trend which is worth the investment. Having said that, it really is an Autumn/Winter trend, so you'll only get limited uses and wears from the coat, and will probably mix it up with your proper winter coat.
When you're going for a smart look and it's sub zero temperatures outside, it's a great piece of clothing to pull out of you wardrobe, and with budget options available, there's no reason not to get yourself one of these.