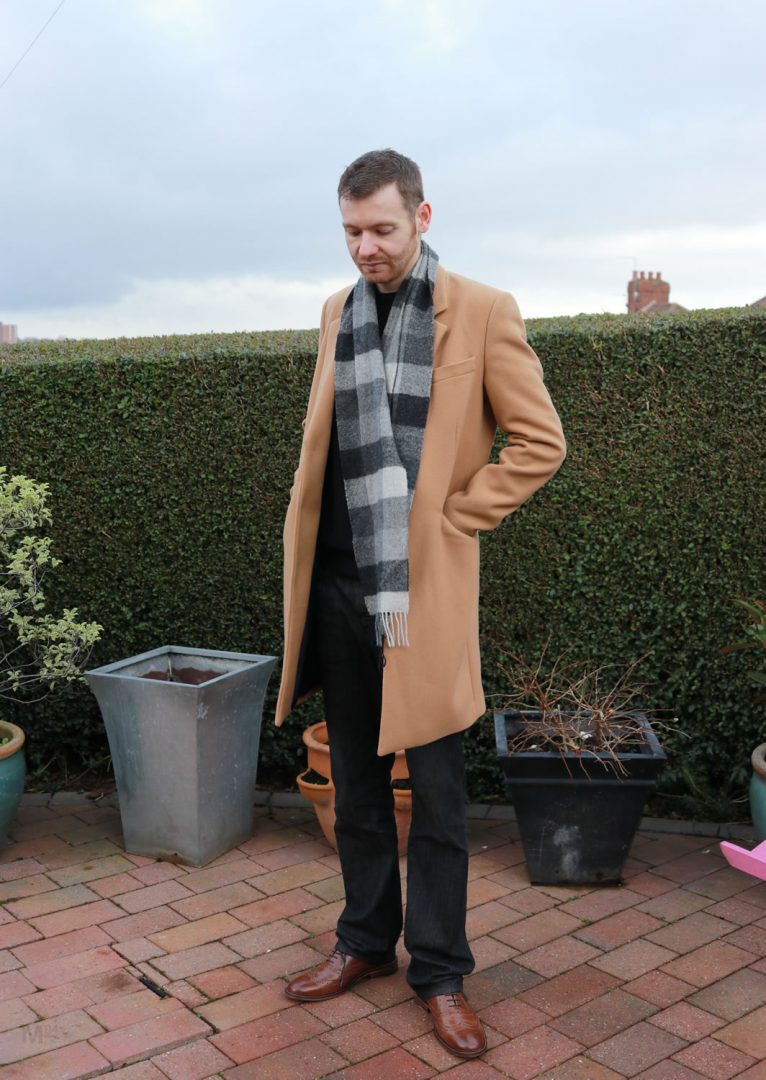 Coat – ASOS | Jeans – Armani Black | Cashmere Black Knit | Kurt Geiger Brogues | Barbour Scarf
You should know about one of the biggest trends of the Winter if you've been reading my blog, it is of course the Camel Overcoat Trend, and I decided it's one which I cannot let pass by, so I got myself a coat!
It's actually a long story, I had my eye on a Jaeger coat for a while, it was finally in the sale just before Christmas, I ordered it and was excited for it to come…Then on the delivery day Jaeger decided to email me and let me know that actually they had no stock and could not deliver it. I was disappointed, and then it got worse; They mysteriously go the jacket back in stock in my size, however it was now at full price! Hmmm…
Anyway my search went on, and although these camel overcoats look quite similar, there are a few small differences in them, and as you'll know it's all in the details. First of all I wanted a placket which had the buttons on show, the Jaeger one actually had a hidden placket but I was going to go ahead with that one as it was good in other ways. Secondly I wanted it to be camel colour (obviously!) and also have pockets which were vertical and not slanted; I prefer these on trousers too so that nothing falls out. I wanted a bit of a lapel collar, and a chest pocket would be great too. I wanted mostly wool composition, which usually signifies better quality, single breasted and a vented back. I finally found one which I loved at ASOS, and so I got it!
I think the fit is good which is always important, and it's definitely something which I'll be wearing throughout the Winter as a Winter coat when I need a more smart option as opposed to my Canada Goose.
I styled the coat with an all black outfit which included a black cashmere knit and black Armani jeans, along with a pair of brown Kurt Geiger brogues and my scarf is Made In Scotland from Barbour.
Check out more pics below…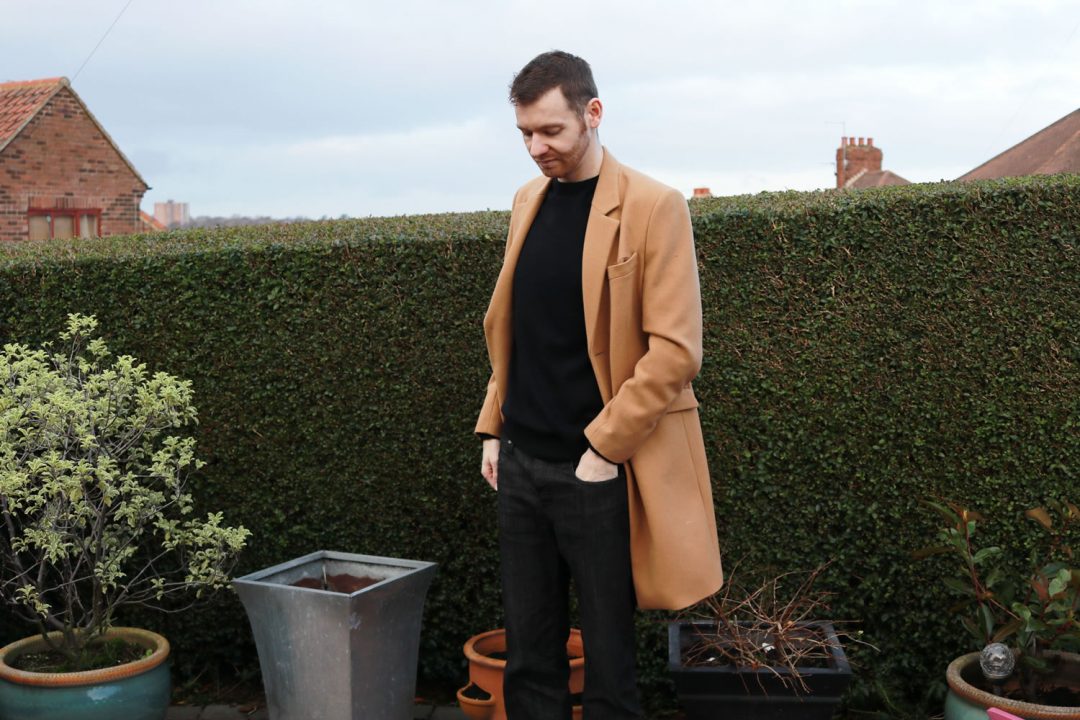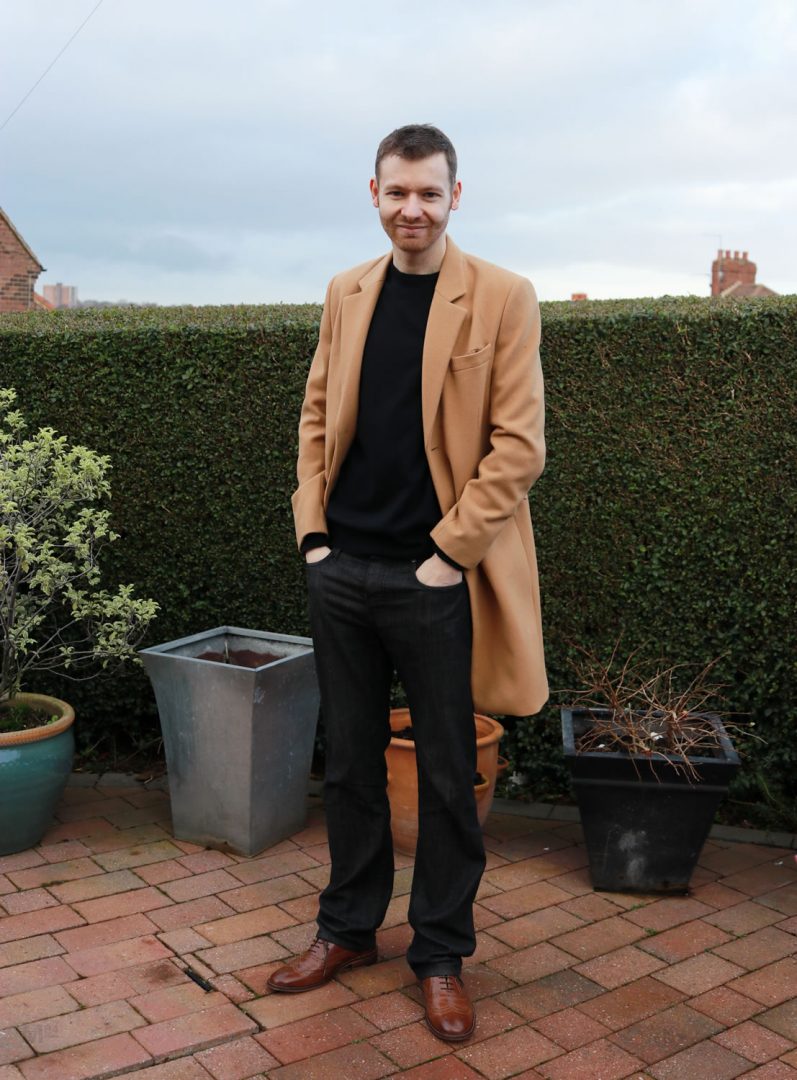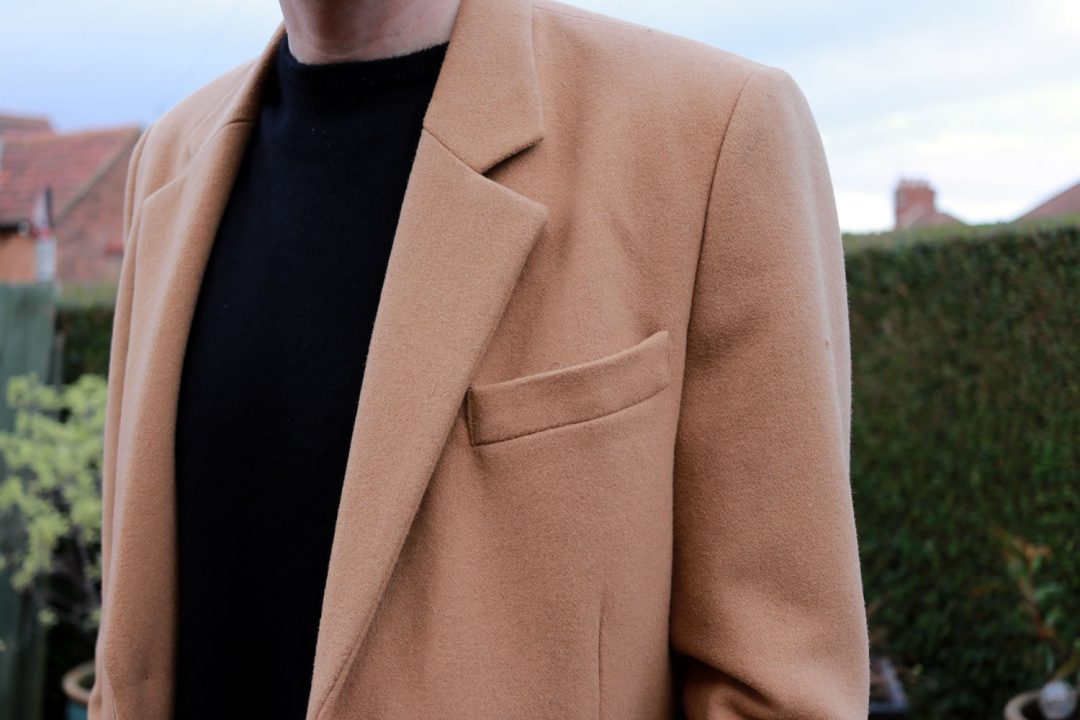 Thanks For Reading...Want More? 🙌
Hi, I'm Michael 👋 I'd love you to subscribe to my newsletter for exclusive content & updates on my blog straight to your inbox. (No spam, I promise!)