Tuesday, 18th July, 2017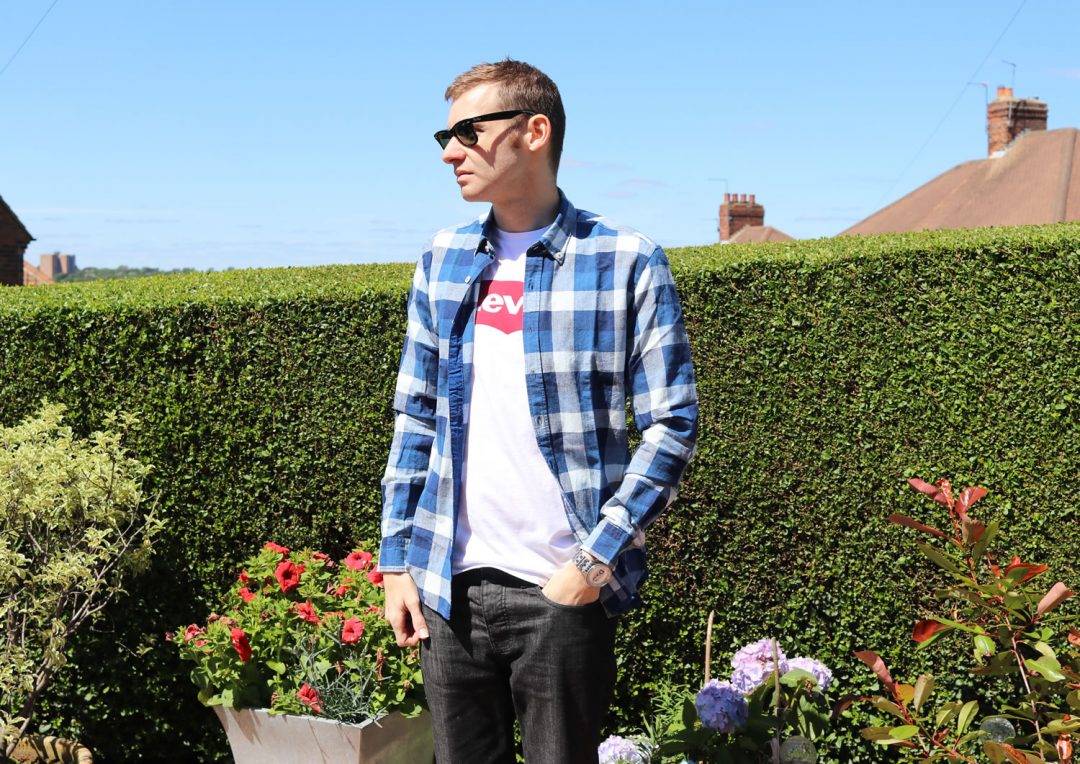 Hey guys!
I hope you're having a good Tuesday. We've had some brilliant weather over the past few days, and that's coming to an end (apparently) tomorrow so I made the most of the rain-less days and got out and took a couple of shots in my new check shirt I got from Mango Man in the sale.
When it comes to check shirts I really love them, but I only love a particular style. I like so many checks and patterns, but my favourite are buffalo prints, or checks which are medium-large in size, just like this shirt. The really large "plaid like" checks and squares can look a bit too big for my liking, and although I do like smaller "gingham like" checks, the type I am wearing here is by far my favourite. Whenever I see shirts in this pattern I am drawn to them, and always consider buying them, and in this case, I did.