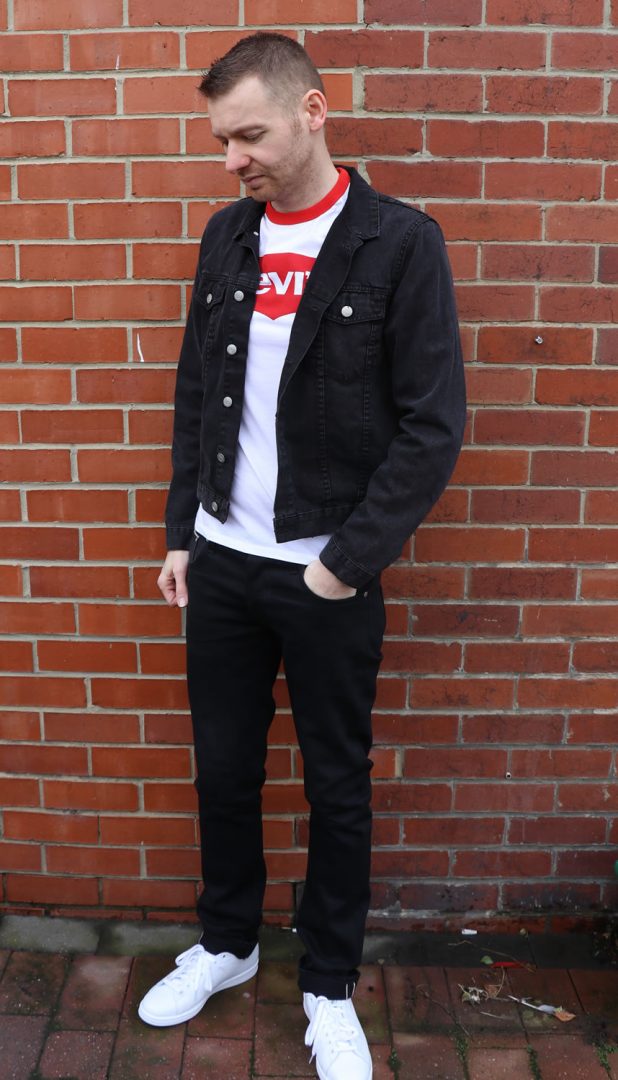 Can you wear black jeans with white trainers?
Of course you can!
Not only that, I think they look really stylish.
The monochrome look of wearing white trainers with black jeans really does stand out. For that reason, if you go down this route, you must ensure that your trainers are clean and immaculate.
Anyone who's owned a pair of white trainers knows what a nightmare keeping them clean is.
Here's how to do it.
Black and white work well together because they are poles apart when it comes to colours. The contrast is very stark, with each colour bringing out the best in the other. The white looks whiter, and the black looks blacker.
Black And White Are Versatile Colours
If you are going for a pair of black jeans and wonder what colour trainers or shoes to wear, the answer is that every colour. An all black look would be great, as would brown, navy, grey, or any other colour, in this case, white.
Black and white are both versatile colours, so will go well with pretty much anything you own. If you own a pair of white trainers, or are thinking of getting some, you can be safe knowing that they'll almost certainly go with the clothing you have in your wardrobe.
All White Trainers vs White Trainers
When it comes to white trainers, they can be broken down into 2 categories: All white and white.
What's the difference?
When I say all white, I mean that they're completely white. This can be seen in the triple white from Nike, or more minimalist designs from other brands.
This differs from a white trainer, as they may be mostly white, but have a colour accent in the design, or the out sole could be a different colour. You can check out some of the best white trainers here which have a minimalist design.
This can be seen in many luxury designer trainers which are mostly white, but will have a logo or pattern in a different colour, which adds something to the design.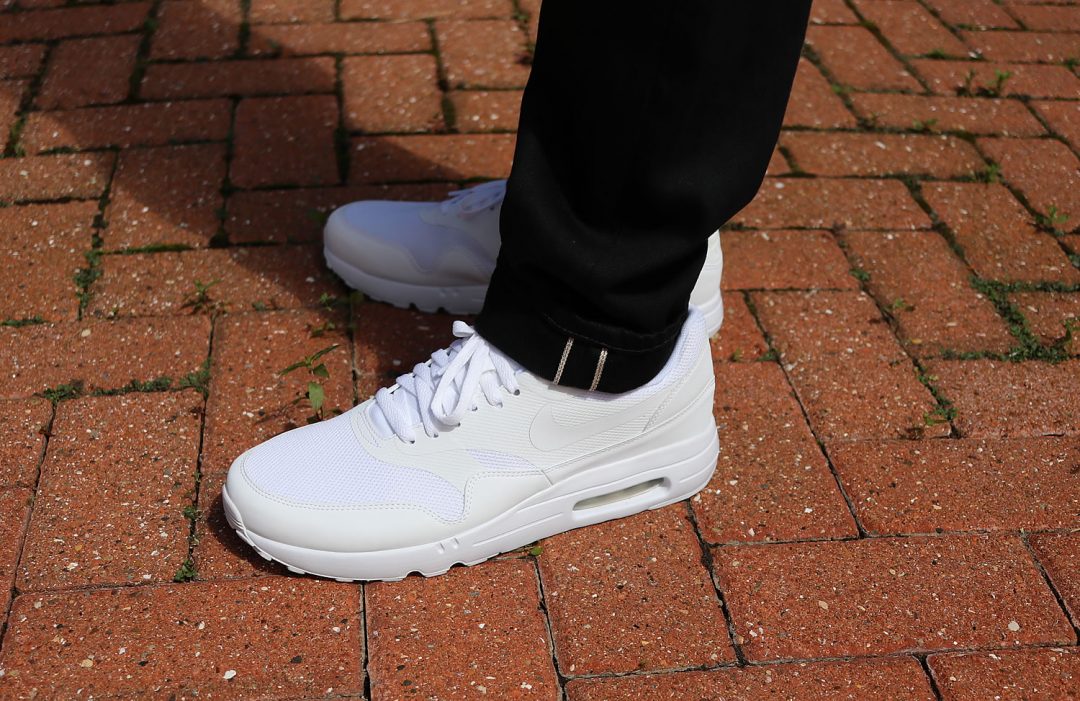 Triple White Air Max 1 With Black Jeans
I have a pair of Air Max 1 which are triple white, meaning completely white. The trainer, mid sole and out sole are all white, and there's not another colour in sight. I wore these with my black selvedge Nudie Jeans, and think they look great.
As you can see, the difference in the black and white is very pronounced, making the trainers really stand out.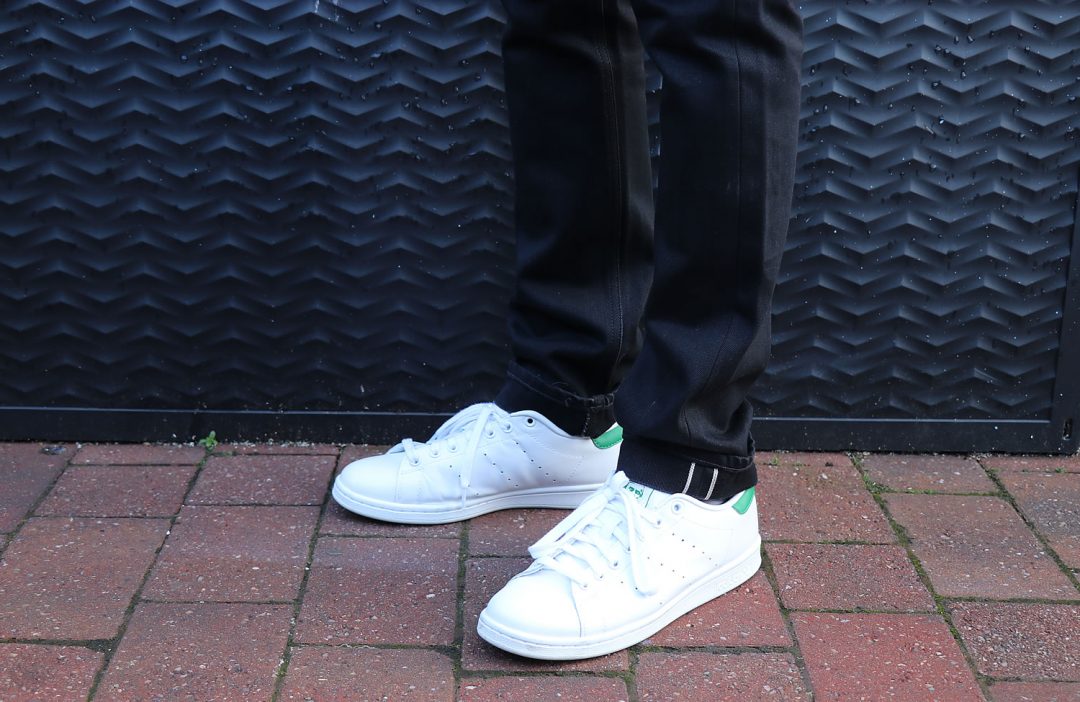 Adidas Stan Smith With Black Jeans
In this look, I teamed up my white Adidas Stan Smith trainers with another pair of black jeans. Once again, the trainers really do stand out a lot, thanks to the contrast of both of these colours. Since these are Stan Smith's, it makes for a nice casual or smart casual look.
Black Jeans With White Trainers Tips
This is a smart or smart casual outfit choice
Ensure the trainers are clean
Pick the right trainers for the right occasion
This is a look which works in any season
Verdict
And there you have it. As you can see, you can wear black jeans and white trainers together, and they look great. If you're looking for something casual or smart-casual with an edge, this combination is something to consider.
There's plenty of other colours of shoes that go with black jeans, but you can definitely wear black jeans with white shoes for a nice clean cut look.
You can find more fashion ideas with outfits and suggestions on what to wear for every occasion.