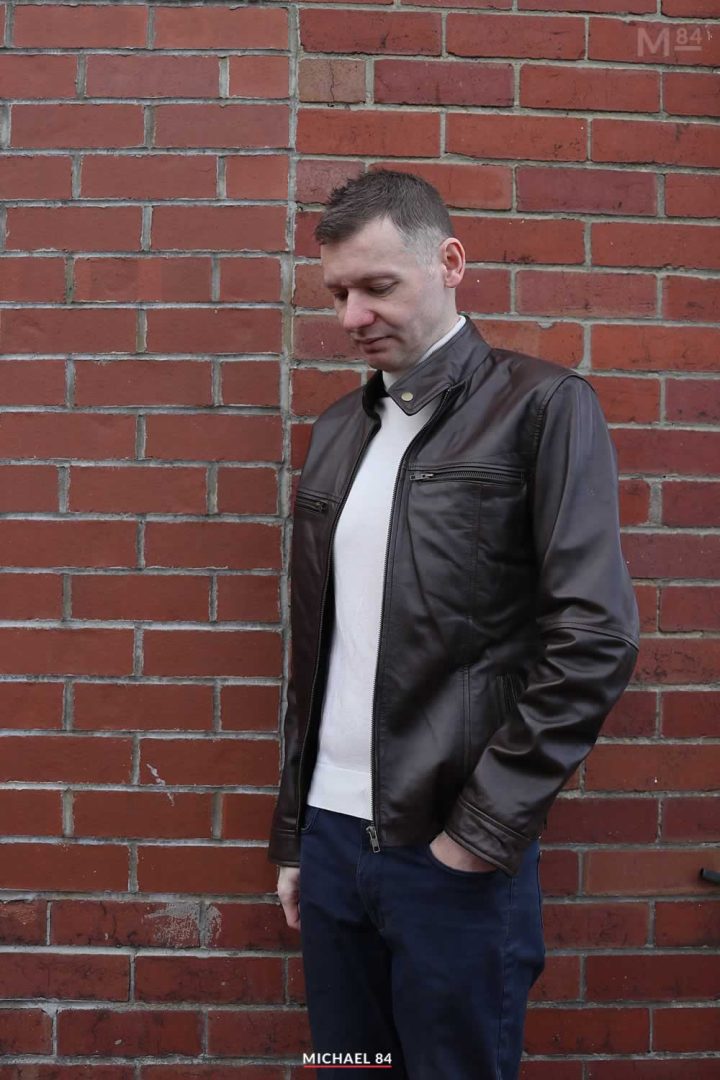 Happy Friday guys! I am so glad that the weekend is almost here.
For today's outfit I have gone for a roll neck jumper with a leather jacket. I really like this outfit combination for this time of year, here's the details on this combo.
The leather jacket is one I got a while back. I have both a black and brown leather, and today I went for the brown. I was never really into the leather jacket scene, but I changed my mind when I took a look at some of the better styles out there.
This leather jacket is bomber length and has a biker style collar which is something I really like. When it comes to casual spring outfits, I think a leather jacket is a good choice as it's quite substantial and holds up well in most weather we'll get in Spring.
Do we call the sweater a roll neck jumper, a polo neck or a turtle neck?
Whatever your choice of wording, it's the same thing. I got this cream roll neck from Uniqlo, and it's made from 100% merino wool. (you can check out other roll neck jumper outfits here.)
It's quite fine and light, so isn't too warm and really requires layering. I should also talk about the colour, cream which I really like too.
I think the cream of the jumper goes well with the brown leather. Both are fairly neutral colours and work well together.
For the bottom, I just wore a pair of navy blue chinos. I've had these a while now and they're starting to be a bit worse for wear. The bad thing is I can't find another pair like this which I really like.
These are 5 pocket slim fit and were from MANGO Man who seemed to have stopped selling them. I prefer 5-pocket chinos where the pockets are like jeans rather than trousers. I'm not much of a fan of the slanted pockets as things tend to fall out.
And that it is for my style today, a leather jacket with roll neck jumper. I am glad that spring is finally here and I can start to wear jackets and coats that weren't just built for surviving the cold!
Have a good Friday.