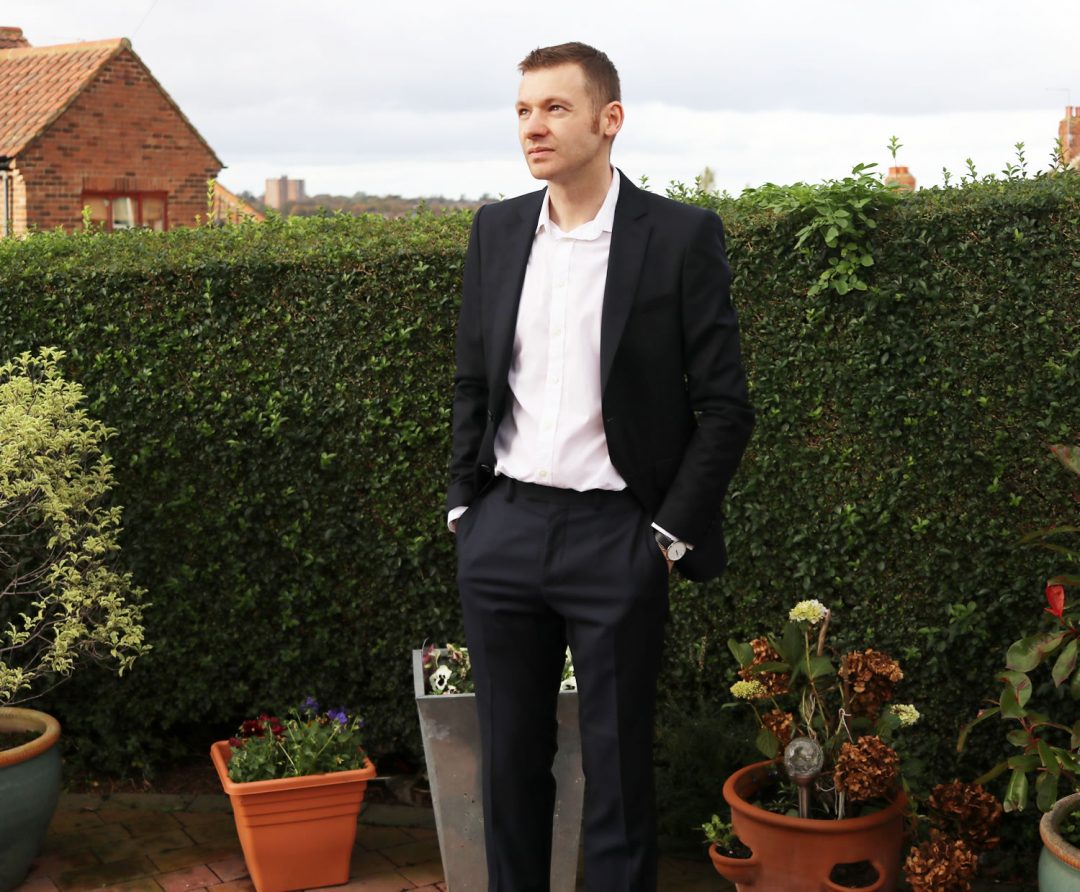 Hey guys!
I have a few suits…In fact I probably have too many if I'm completely honest, considering I don't wear a full suit all too often (I love just a blazer or jacket though), I'd say that I possibly have more than I need.
I've got all the staple colours covered:
That's grey, black and blue.
When it comes to blue, I think we can all say that it's probably the best colour for a suit, and in particular I prefer the darkest of blues, navy, or if you can find something available, midnight blue.
I already own a blue suit, It is navy but it's kind of light, and I have a marled navy one which is pretty decent too. But the one I've been contemplating getting is a really dark navy suit. So finally, I've added that to my collection.
I say suit, I was only interested in getting the jacket at first, because I rarely wear the trousers. However I saw this from Jaeger and the trousers were a good deal, so I decided that I'd buy the jacket along with the trousers.
This is because later down the line I may want the trousers, and it would probably be impossible to get them if I waited.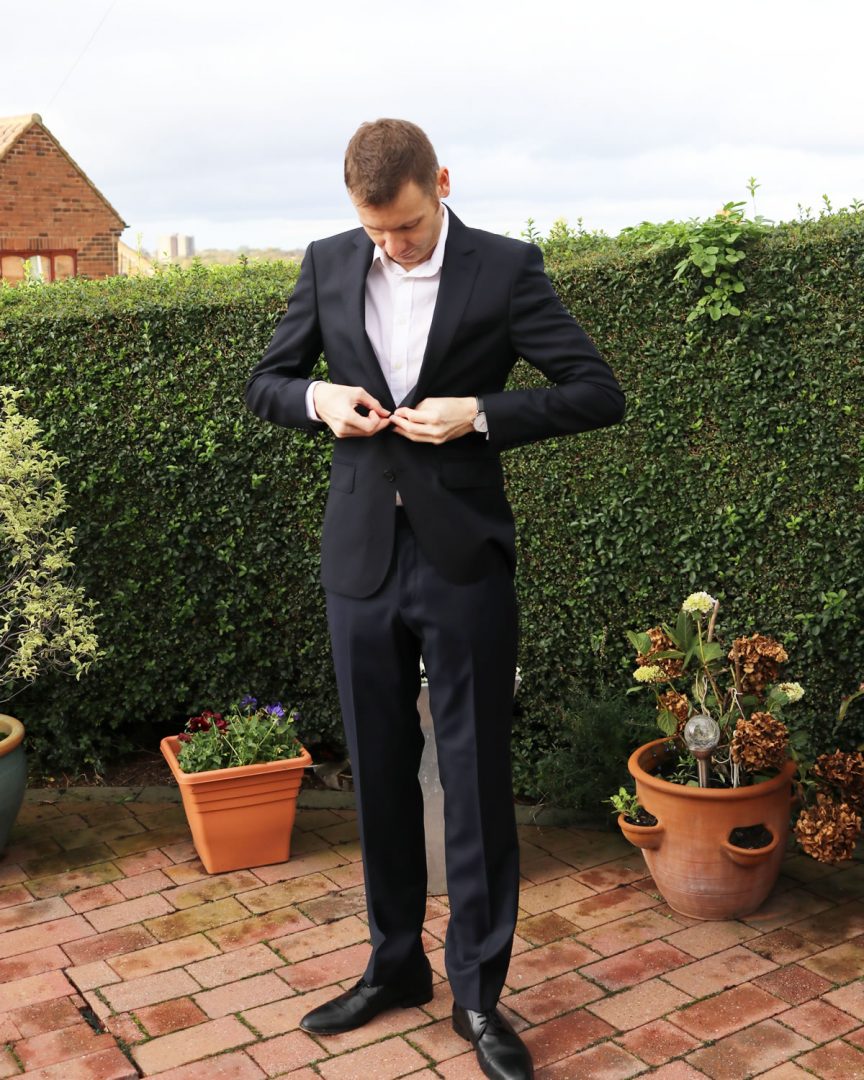 So the jacket…For this I got a more fitted style, I went for the modern fit. This is cut closer to the body, but not as close as a slim fit.
I really like this style, it makes the jacket work well with anything from a nice shirt or jumper to something as basic as a T-shirt. (Here's tips on how to measure your body to get the best fit)
Since it's a smarter piece and it's more fitted, it can elevate even a basic tee to give an outfit a smarter edge. Of course it's 100% wool, and is just a simple plain weave, so is pretty versatile.
That takes my Jaeger jacket collection up to 4 I think; A light grey, charcoal grey, black and now navy jacket. They are really nice quality 🙂
For the shirt, I went for a white shirt option, which is classic. When it comes to footwear, there's lots of shoes to wear with a blue suit, but for this one, I've picked out my black derby shoes.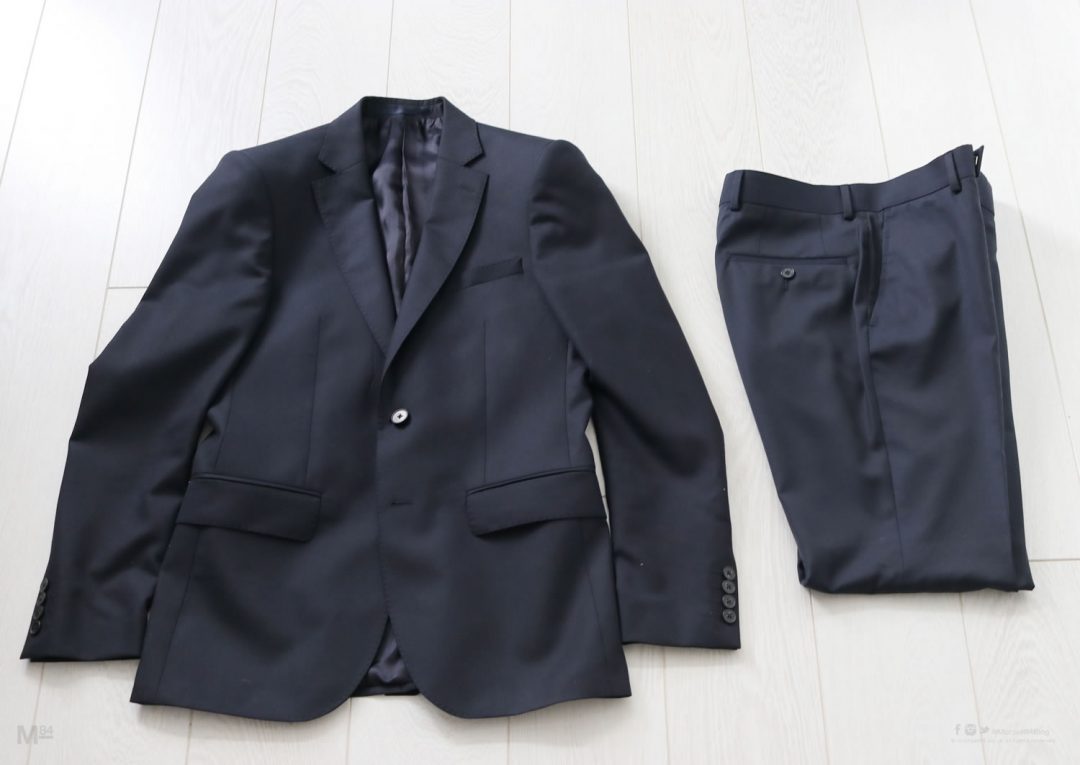 Let me know what you think. Of course you can find more men's outfit ideas on the blog, whether that's a smart or smart casual style you're looking for.