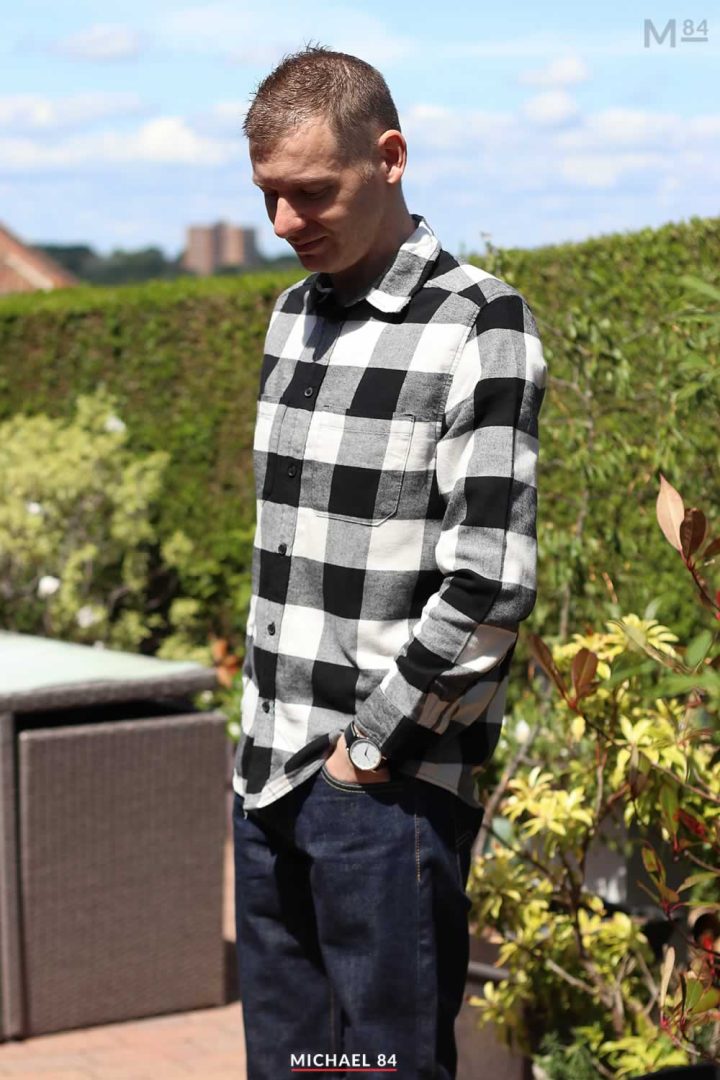 Hey guys! I hope you're having a good day. For today's outfit I have decided to go for a black and white plaid shirt.
This is how I styled this check shirt.
If there's one thing I love it's a check shirt, I think they make a great outfit idea. These days I have so many in different colour combinations, and this black and white plaid shirt is one of the newer ones in my wardrobe.
I have decided to wear this shirt buttoned up for today. The alternative is wearing the shirt layered with a t-shirt and wearing it open. I do like that look, but decided against that for today.
I have also opted for the sleeves to be worn down. The great thing about long sleeve shirts is that you can wear them as intended or rolled up.
Rolled up shirt sleeves gives off a really nice edgy look to the shirt, and looks it's best with the shirt open too.
I always think of these as a great summer casual shirt choice, so I usually save mine for that. There's a few different ways to wear these shirts, open or closed being two.
But this shirt is more of a flannel type of cotton. It's fairly thick so I can wear this in autumn or spring, and I would say it's more suited to the slightly more cool conditions.
It's kind of thick and heavy, and not the greatest material for a hot summer's day. If it were really hot I'd opt for a linen shirt outfit. But for today it's perfectly fine.
When it comes to what to wear with the black and white plaid shirt, I've gone for a dark pair of jeans from Levi's along with some smart white trainers.
The jeans are a dark indigo selvedge denim pair of Levi's 511. I love these because they are slim fit, dark in colour and solid. These are jeans that can be worn smart casual, and I think team up pretty well with the shirt.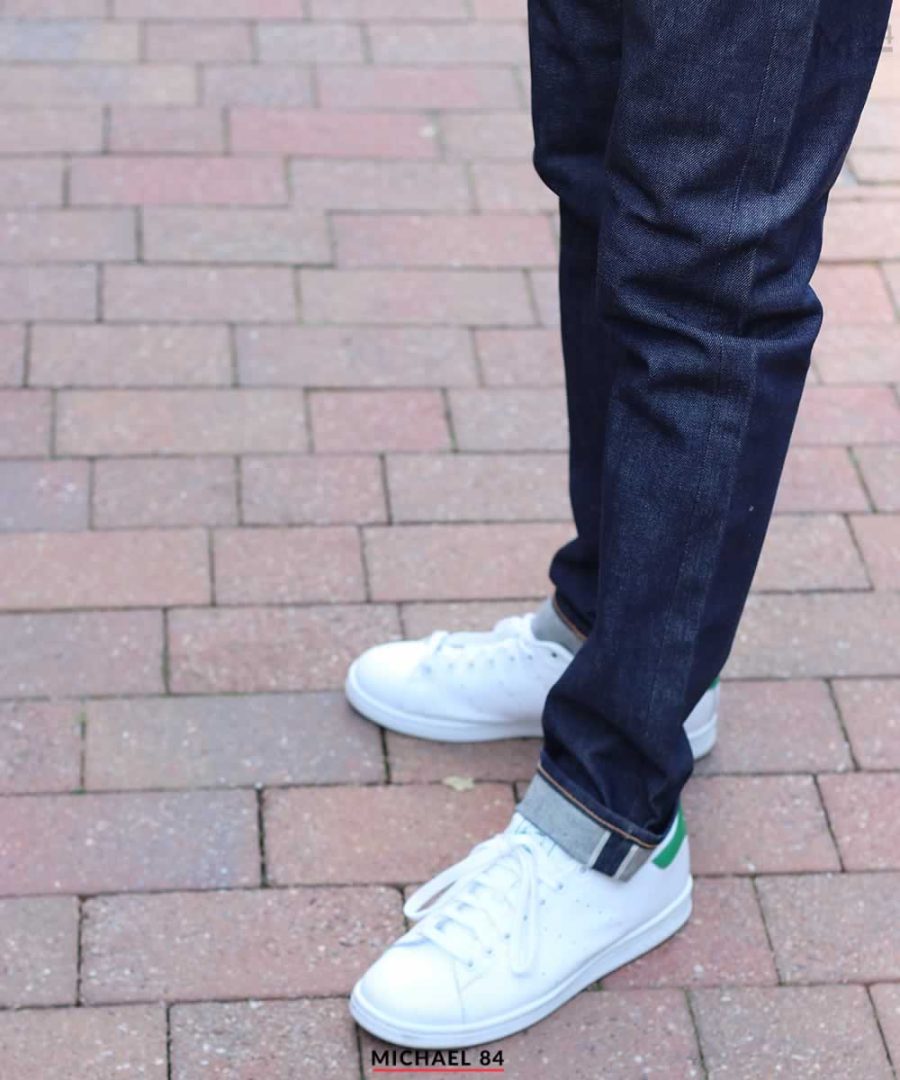 For the footwear I've gone for the always smart trainers that are my Adidas Stan Smith's. All white trainers with just a dash of green, they always look good.
And that's the outfit choice for today. I have a few other check shirts which I am looking forward to wearing this season.