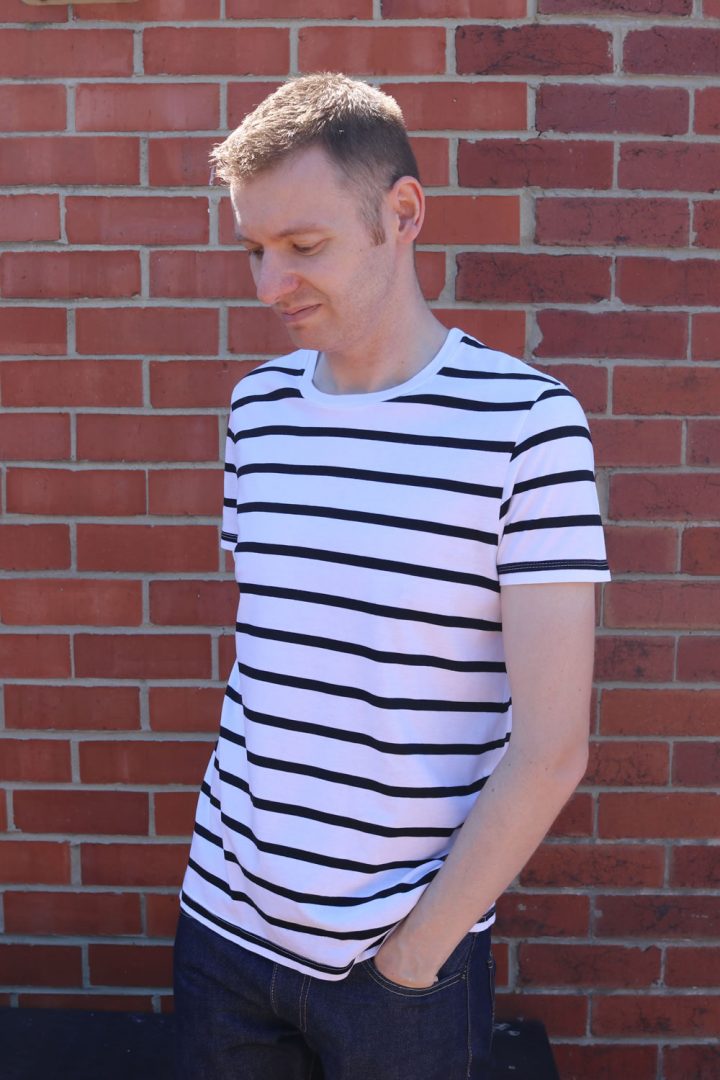 Happy T-Shirt Tuesday!
Can you believe that the Summer is almost over? I am feeling kind of sad about it all, but I can't really complain too much, because this Summer has been a good one.
For this week I had to choose a Summer trend classic, nautical stripes in the way of a black and white striped T Shirt.
When it comes to nautical striped tees there's a few different options. For the proper look, there has to be white present, and for the other colour it's usually a navy or dark blue, or in this case black.
I've got a few tops of this style. The two styles are either the main body being navy and the stripes being white, or the reverse. This is the white with stripes which are black, and fairly thin. This gives the top some dimension while keeping everything light.
The good thing I love about nautical stripes is that they can be seen as laid back and casual, or they can also make a great smart casual outfit. For this look, I've kept it nice and simple, and laid back.
All I have done for this one is wear the tee with a pair of jeans. No fuss, no jacket to dress it up, just a T-Shirt and jeans. The most versatile thing you can wear which is incredibly simple, but never looks sloppy.
I think having some clothing which is striped is a must have when it comes to building your wardrobe. Whether that's something as basic as a T-shirt, or if you're looking forward to Autumn, a sweatshirt or jumper. If you're looking for an outfit idea, you can't go wrong with some clean lines.
I got the top from ASOS, while the denim is one of my favourite pairs of indigo from Levi's.
Let me know what you think of the nautical stripes style. Have a great Tuesday 🙂