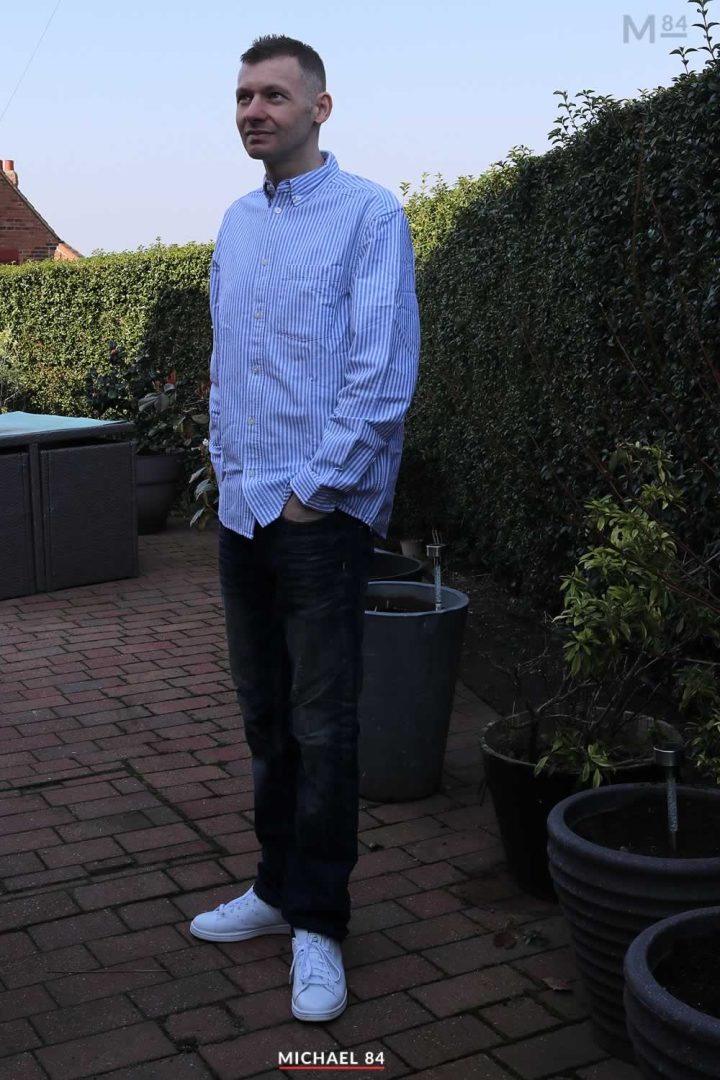 I got myself a new shirt! It's different to what I usually go for, a different fit. This is my Oxford button down shirt, perfect for a casual outfit.
I got this shirt from H&M from their premium essentials line, and here's what you need to know.
When I usually buy a shirt the first thing I look for is a slim fit. As we know, fit is key to dressing well. But since I have a wardrobe of shirts that fit well, I wanted to try something a little bit different.
I wanted to go for a more casual, laid back shirt with a relaxed fit. This Oxford shirt from H&M fits the bill well.
When we think of shirts we think smart, and with patterned shirts smart casual. The dress code doesn't just come from the type of shirt but the fit too, as I've already mentioned.
This is not just a relaxed fit, but basically an oversized shirt. You can tell just from the photos that the shirt is baggy, and that's what I was going for.
Usually my outfits consist of really well fitting clothing, to go with my preferred style of smart casual. For something different, I have embraced the bigger and more laid back fits. This is true in my sweats, in a few tees, but for something like a shirt, I've never really tried this out.
Until now.
I really do like this fit. My idea for getting this shirt is to wear it untucked, maybe with an additional button undone, and perhaps with the sleeves rolled up too.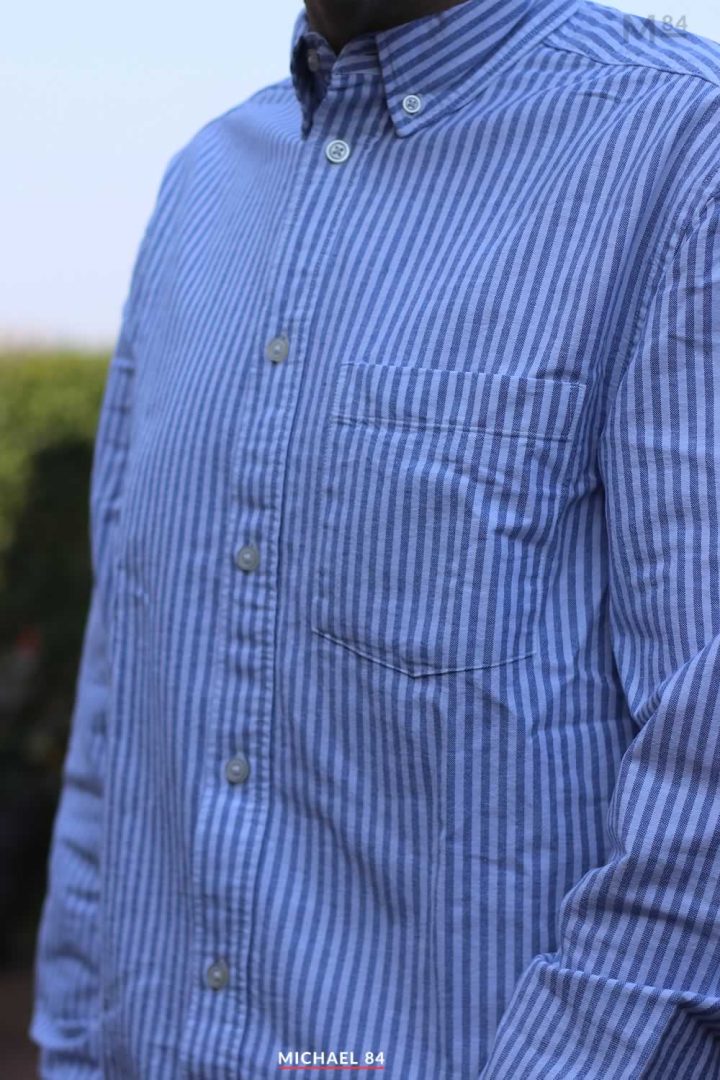 I first thought that because of the stripes in the shirt and the casual nature I'd be able to get away with not ironing it. But looking at these photos, when it comes to wearing out, I will definitely be giving this an iron!
It's a button down shirt, and comes with a shirt placket pocket too which are signs that this is a casual shirt.
In my wardrobe which is filled with plain or check patterns, I wanted an alternative, and I am happy with these blue and white stripes in the design. I've got another shirt which is similar, but that's for a smarter look, rather than casual.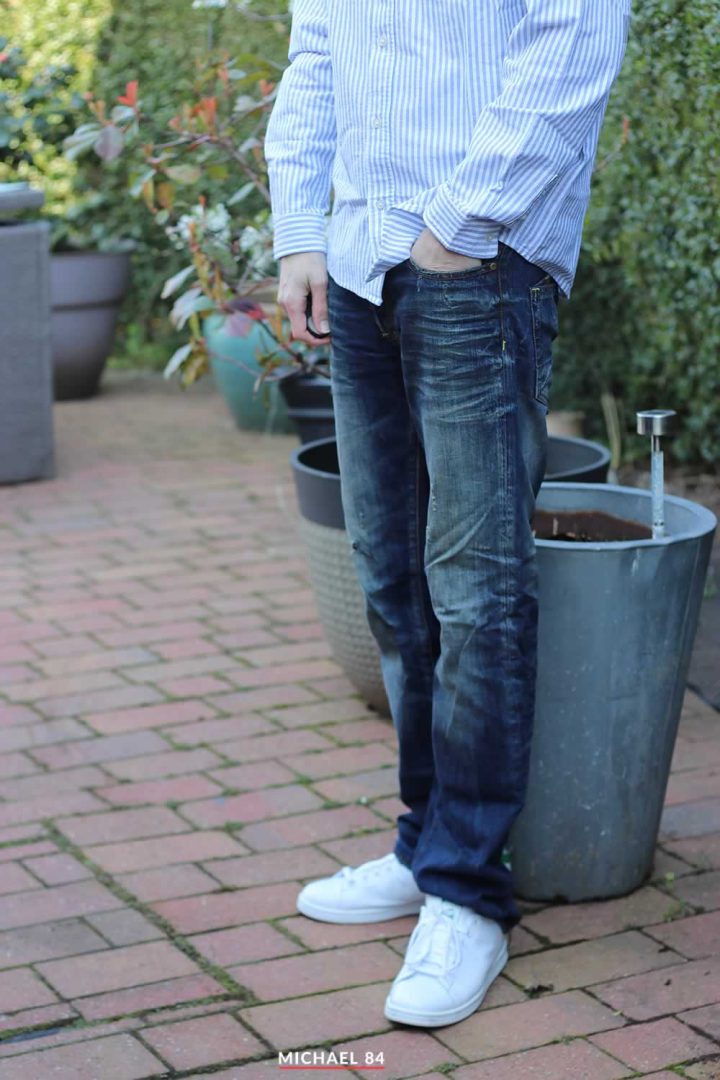 In terms of the quality, this shirt is great. The Oxford cloth is very nice. It's smooth without it being overly soft, and has a nice bit of weight to it.
As this is a casual outfit, I paired up the shirt with a pair of light blue casual style jeans from PRPS, and my all white trainers, Adidas Stan Smiths.
I look forward to wearing this in the coming summer.