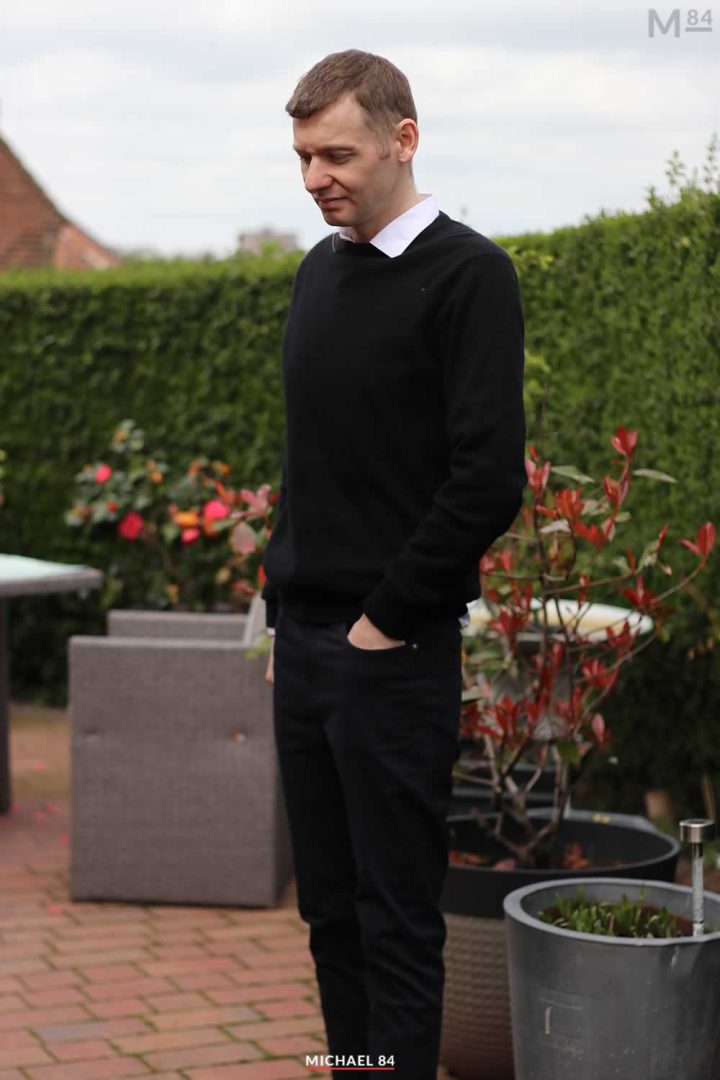 If there's one item of menswear which I have really worn a lot in the last 4 or 5 years, it has to be my chinos. I wanted an alternative to jeans, and chinos fit the bill perfectly.
I found my perfect pair, my Mango Man chinos. But since wearing these a lot over the past couple of years, they're starting to look worse for wear and need replacing.
I decided to try out some navy chinos from H&M, and here they are.
Here's everything you need to know about them.
First of all I should explain what I look for in a pair of chinos. The things I want are:
Slim fit
Soft cotton fabric with a slight stretch
5 pocket style with straight cut pockets
Good colours (in this case navy)
Most chinos you'll find have slanted pockets, like traditional trousers. I don't like these, because things tend to fall out. This is why I love the Mango Man chinos I found, as they had "jean style" 5-pockets which are straight cut.
Another issue is the fit, with many being a regular fit. When putting together an outfit I wear chinos as a smart casual piece of clothing. I prefer a slim fit type of cut, so that's something else I needed to look for.
After looking around, I couldn't find any H&M chinos like this. But then I found they do cotton twill trousers with 5 pockets in a slim fit, so decided on trying these.
After getting my Blackwatch twill trousers from them, I knew I liked the fit and feel, so decided on taking the plunge and getting a pair of navy chinos.
I am glad I did.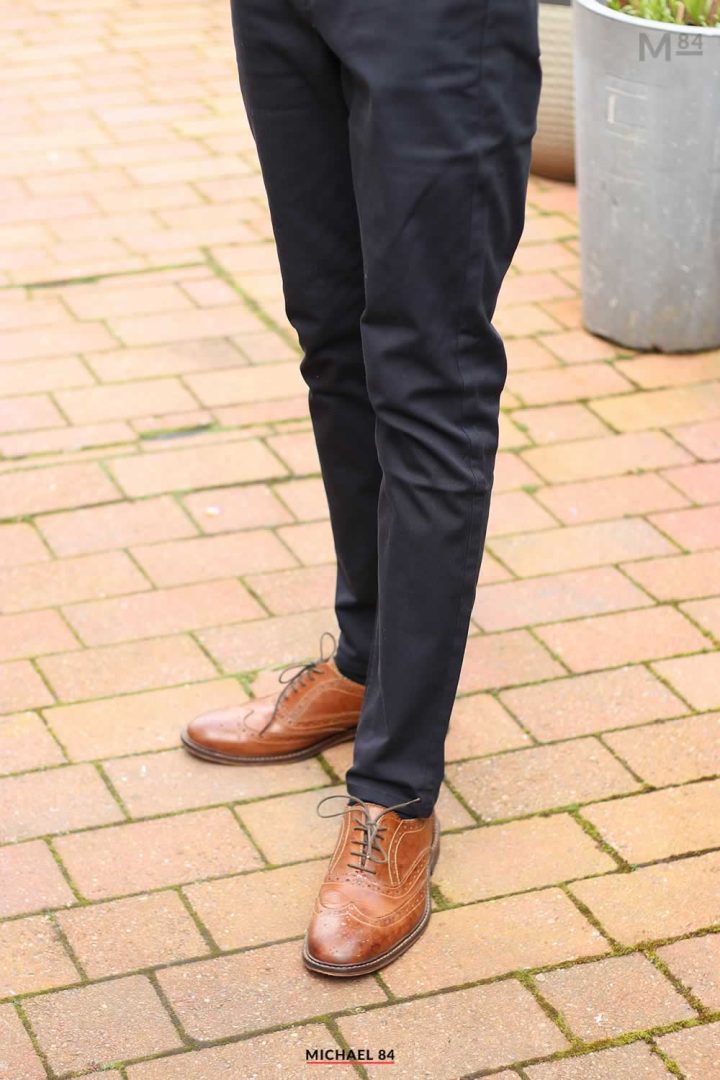 The fit is good, as is the colour. I like a really dark navy, and these are exactly that.
The fabric is also good. Twill is a heavier cotton with a slightly ribbed feel to it, and more rigid by it's design. I'd have preferred a smoother cotton, but generally speaking the feel is fine, and I'd happily buy another pair.
The biggest and actually only issue is the pockets. They are 5-pocket trousers like I want, but the pockets are just a little too small.
In the days of carrying smartphones in pockets, I always like the pockets in my trousers to be long. My phone fits, but it doesn't sit as low as I'd like in a perfect fit.
But that's kind of nit-picking at these.
When it comes to what to wear with these chinos, this is how I wore them. I styled these chinos with a white shirt, wearing a black jumper over the top.
In terms of footwear, I went with a pair of brown brogues.
and there you have it, my new navy chinos from H&M. I am glad to have these to replace my tired old Mango Man chinos, to keep my lower half looking fresh.