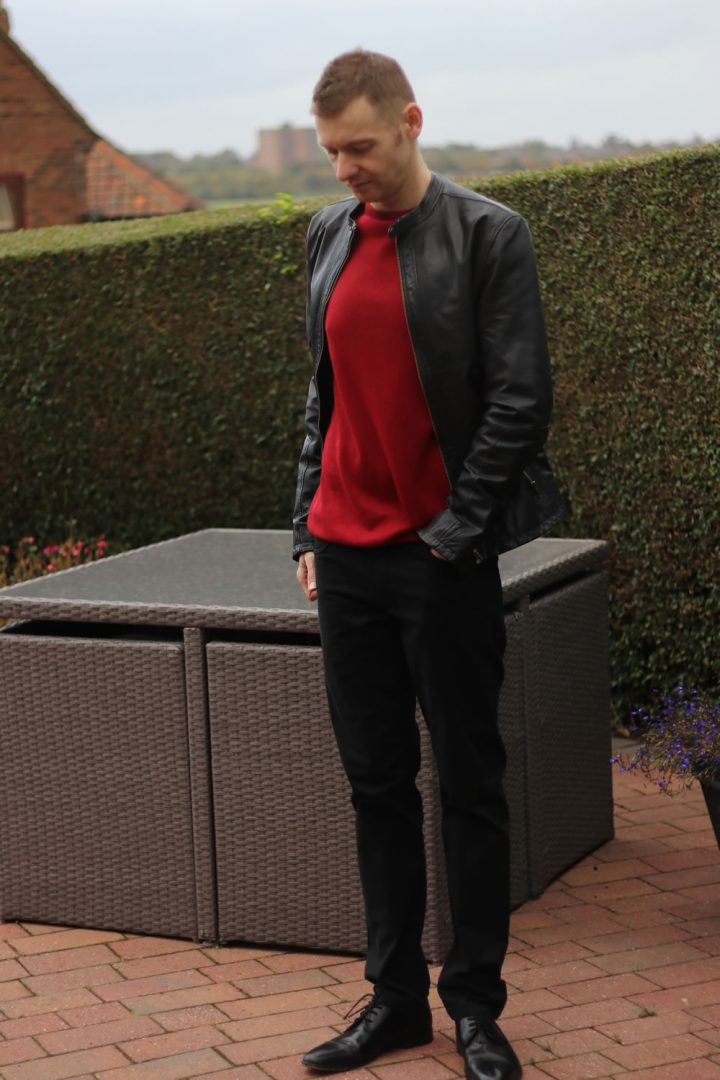 Happy Monday guys!
Did you have a good weekend? I had a quiet one, and did not get up to much. It's the start of another week, and it's another cold one, so time to wrap up. One of my favourite jumpers to wear is this red one which I got at Jaeger so long ago. It's not just any old wool though, it is cashmere.
I really do love cashmere jumpers, they are a luxury item, and I think that you should definitely own at least one. Pulling it out of your wardrobe and wearing it through the day, you'll feel the difference immediately.
They are so soft, it's one of those items which you'll notice the quality pretty quickly, as soon as you touch it in fact.
The colour is something I love too – Red. It's really bold, and you kind of have to be careful what you pair this with. It can look good pairing it with the right colours, but if you get it wrong, it can be a fashion disaster.
The fit is a bit of a relaxed fit, which works better in a casual outfit, especially with jumpers, and gives off that cosy look which this most definitely is.
I think it's important to use colour in your outfit every now and then, try to mix things up a little, and a splash of colour does that.
Don't get me wrong, I love the minimalism and staple colours which are mostly toned down, but injecting some colour is something which I do enjoy.
To go with the red, I've went for the good old classic colour of black, and we know that black goes with anything. It's a nice and easy 2 colour palette, utilising black in all the other pieces; The chinos, the shoes and the jacket.
Speaking of the jacket, I've decided to go for the black leather jacket I got from Selected Homme. I've not worn it all too much this year, so I thought this was the perfect opportunity to wear it, which completes this outfit.
I was never a fan of leather jackets when I was younger, but I've gradually grown into them, and now think they're an essential wardrobe item for most guys.
They are versatile and work well in Autumn and Winter, and of course have been around forever so are pretty timeless.
One of the best things about them is that they hold up really well in rain and the harsher weather. I love my suede, but it's not something you want to be wearing if you're caught in the rain.
Let me know what you think of this style, and have a good week! 🙂