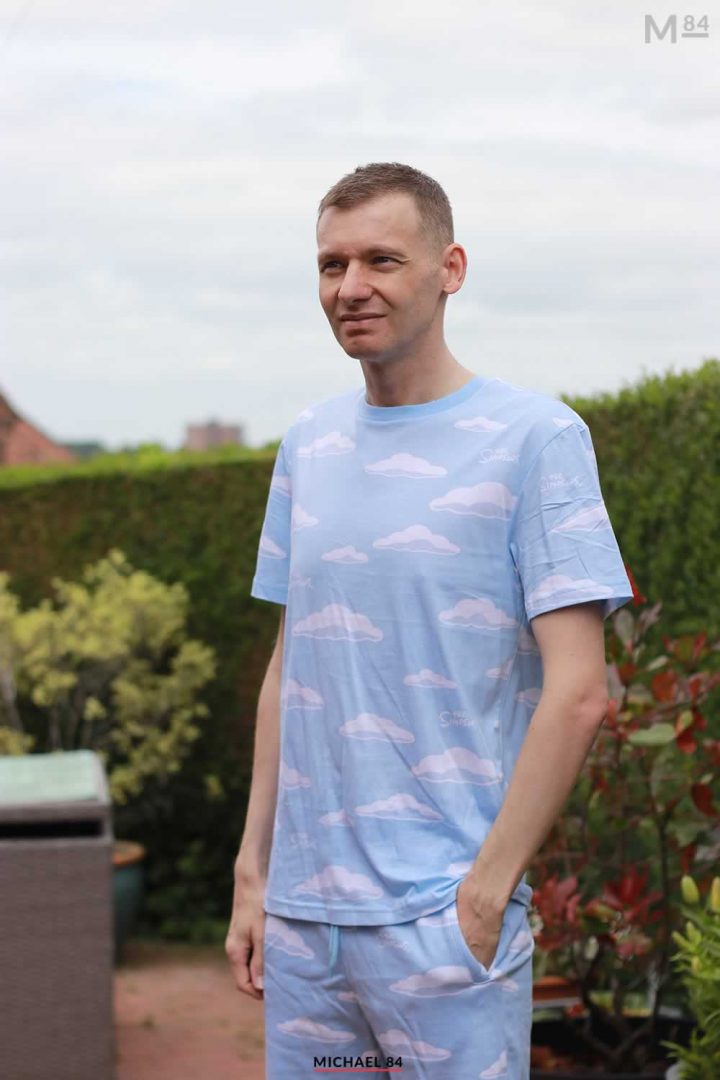 I've saw a few blue sky and clouds outfits and think they look cool for a bit of summer style. When I saw that H&M had a blue sky with clouds T Shirt and pair of shorts, I had to get them.
These make a good summer outfit.
If you think this might look familiar, you'd be right. This is actually a collab with H&M and The Simpsons. I like The Simpsons, so it's cool that this is taken from the intro to the show, with the sky and clouds.
In the print of the shorts and T Shirts they're The Simpsons branding, but you'd be forgiven for not noticing it.
When it comes to co-ords, it's quite a casual dress code. I've liked co-ords more and more over the years, so I bought the shorts to go with the T-shirt on the chance I want to wear them together.
Of course each piece can work on it's own. The shorts can be worn with something else, and I can wear the T-shirt with other clothes too.
When it comes to the shorts, they are sweat shorts. I have written plenty of times how much I love this style of shorts. They're so comfortable and easy to wear, and are the perfect type of shorts to wear when chilling out.
I've now got plenty, so won't need to buy any more sweat shorts, at least for a while.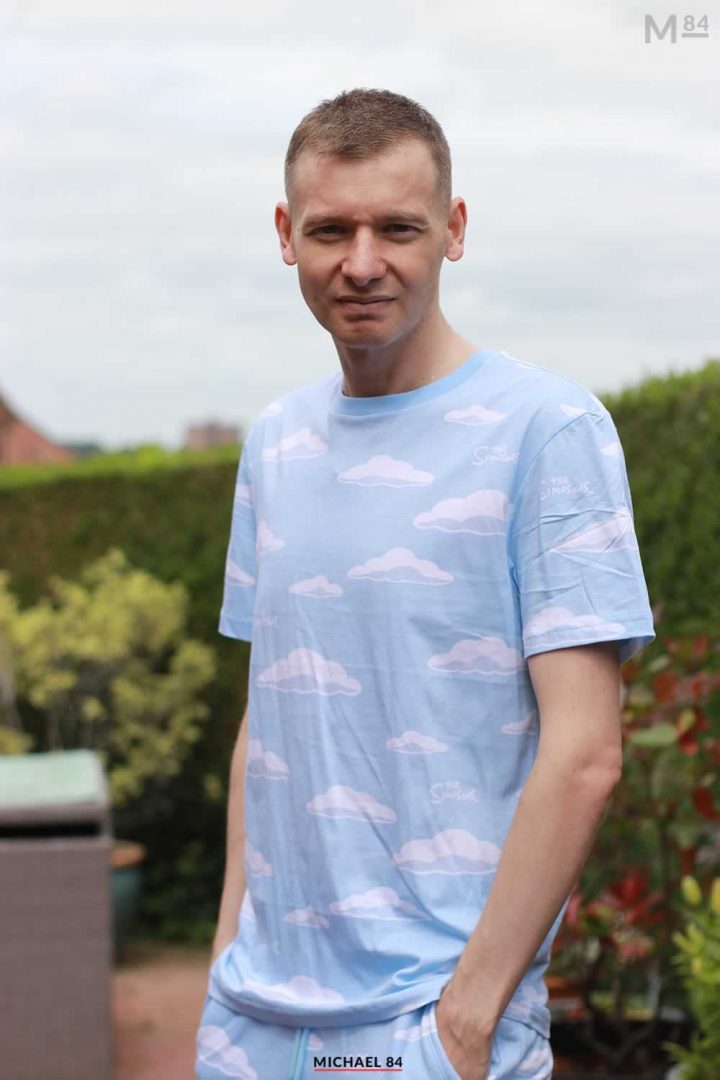 As for the T Shirt, this was the piece I wanted more than the shorts. I love the design of the clouds set off by the blue shirt. It's literally sky blue! I don't have too much in this colour, so it's nice to have a T-Shirt in yet another colour.
Wearing the outfit as a two piece combination kind of looks more like loungewear than something you'd wear out, but both pieces are supposed to be worn out.
I think it would look it's best on or around a beach, or just chilling at home. I might try this look in both settings! It's definitely a summer fashion outfit, I know that for sure.
So there you have it, the H&M x The Simpsons sky and clouds T Shirt and shorts. Let me know what you think of this outfit.