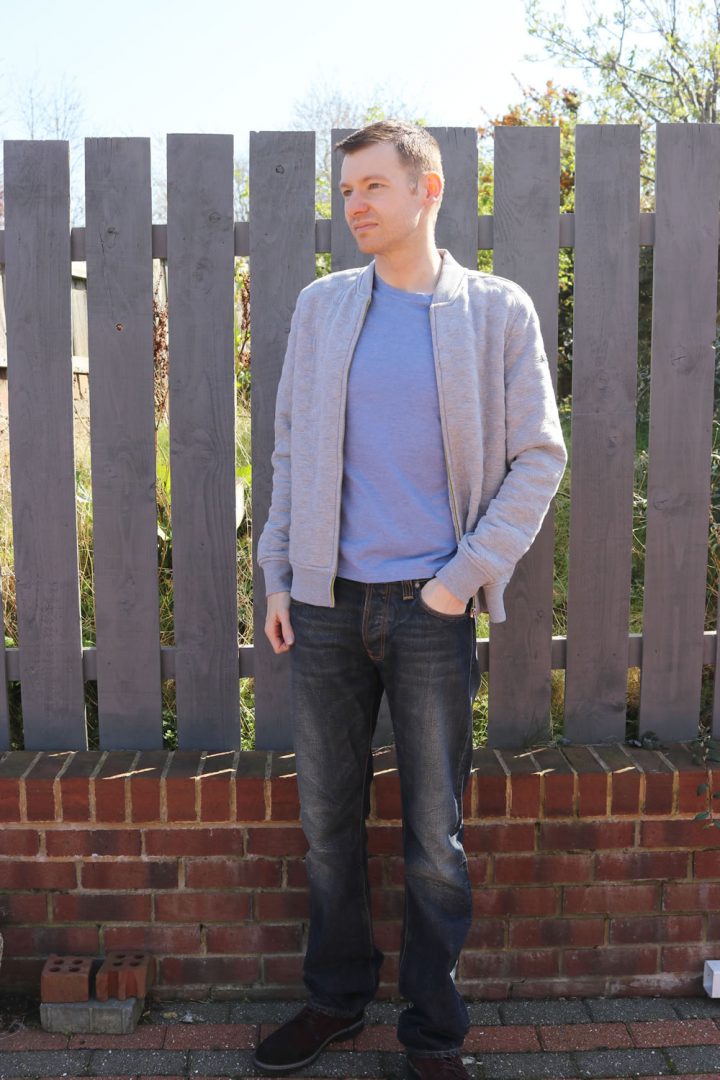 Happy Good Friday!
I hope you're having a good day and you're off work like most people, it's a 4 day weekend so it should be a good one. I've been waiting for this for a while, and I have decided that I'd do no work, no blogging, no social media (hmmm…)  and do nothing other than relaxing…
Although that I probably will do something on the blog even if it's behind the scenes stuff, and probably won't be able to drag myself away from social media, but that's the sign of the times.
So that brings me to my outfit of the week…There's several great choices for jackets for Spring and even Summer, and I'll be covering them in more detail in the coming weeks and months, but for this week I have gone for this bomber jacket.
Bomber jackets are good because of their versatility. There's one of those items of clothing which you can wear throughout the year, probably with the exception of Winter as it'll be too cold, but in terms of their style, there's not a particular one which is suited to a particular season.
This one I got when I done a collaboration with Duck And Cover, and it's a really nice jacket which I knew I would love to wear for quite a while.
Since it's grey the colour isn't going to be a one-off trend and will stay relevant forever, and it's really good quality and I like the fit. Something which I really like about it is the detailing and pattern on the jacket. It's a hexagonal quilted type of pattern which I think adds something to the jacket.
I paired it with a plain blue T-shirt which is made from really soft cotton, along with a pair of regular fit "Average Joe" jeans from Nudie Jeans.
I don't usually go for this fit very often, these days I like a slim or even skinny fit, but I think that it's fine to change it up every now and then, and I have quite a few pairs of regular and looser-fit denim.
Lastly I have to mention the shoes, which are from another collab I done, which was with Ted Baker. I have not worn these much since they're suede and I don't want to ruin them in our horrible unpredictable weather.
I love that they're two tonal colours and something different than the standard black or brown shoes. I think wine colour shoes are really stylish but I've never invested in a pair as of yet, and these suede brogues are a great casual option for something different.
Check out more pics below…
Outfit Of The Week
Duck & Cover Bomber Jacket
Blue T Shirt
Nudie Jeans Denim
Ted Baker Brogues
Check out more mens outfit ideas if you're looking for guides on what clothes to wear.