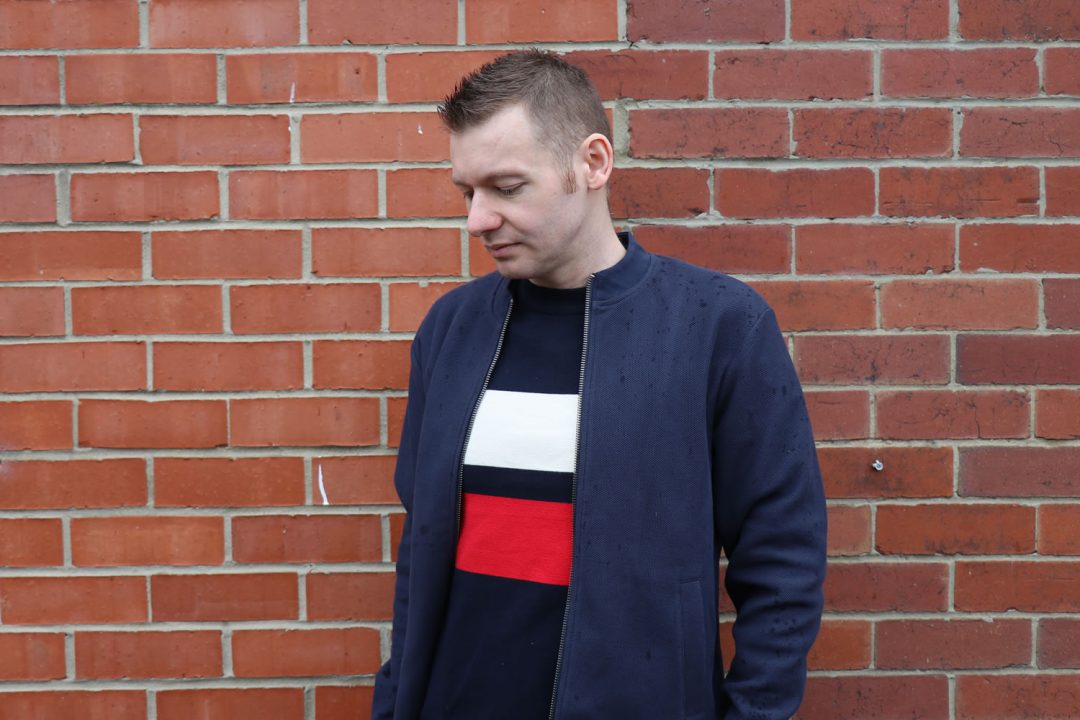 Hey!
I have got myself a new jacket for the Spring and Summer! I've already written about denim jackets and how I love those for this season, and as much as I do like them, I love a bomber jacket.
They are so easy to wear, comfortable and stylish, and go with anything. When it comes to Spring clothing, a bomber fits the bill. I got this from Jaeger and I really like this one.
A while back I got a Duck and Cover jacket which I do really like, it's a grey colour which is timeless. I was after another colour which is also timeless, navy, but I think for this style of jacket, the darker colour proves to have a slightly smarter edge, depending on what you wear with it of course.
I was left with a couple of choices, and narrowed it down to two; There was a sweatshirt-material cotton bomber with a quilted pattern, and then this.
This is a pique bomber, if you look closely at the material it has a honeycomb type of finish, that is what pique is.
Think of a polo shirt, and that's the kind of finish you get. I decided to go for this as I think it will hold up better in the rain, and as you can see in the pics, it was actually slightly drizzly when I took these photos – It did pretty good, it's obviously not a rain coat.
It also has no markings, no logos, no branding, nothing. When it comes to menswear and clothing logos and branding can be good, but I am also a big fan of minimalism and subtlety.
Sometimes you want to let everyone know the brand you're wearing in a bit of a 'show off' moment, but more and more I prefer the less 'shouty' style.
I know what I am wearing, and that's good enough.
If you're looking for some ideas on what to wear with yours, read up on my how to style a bomber jacket page, which has all the details on fits, materials and everything you need to know about this trend.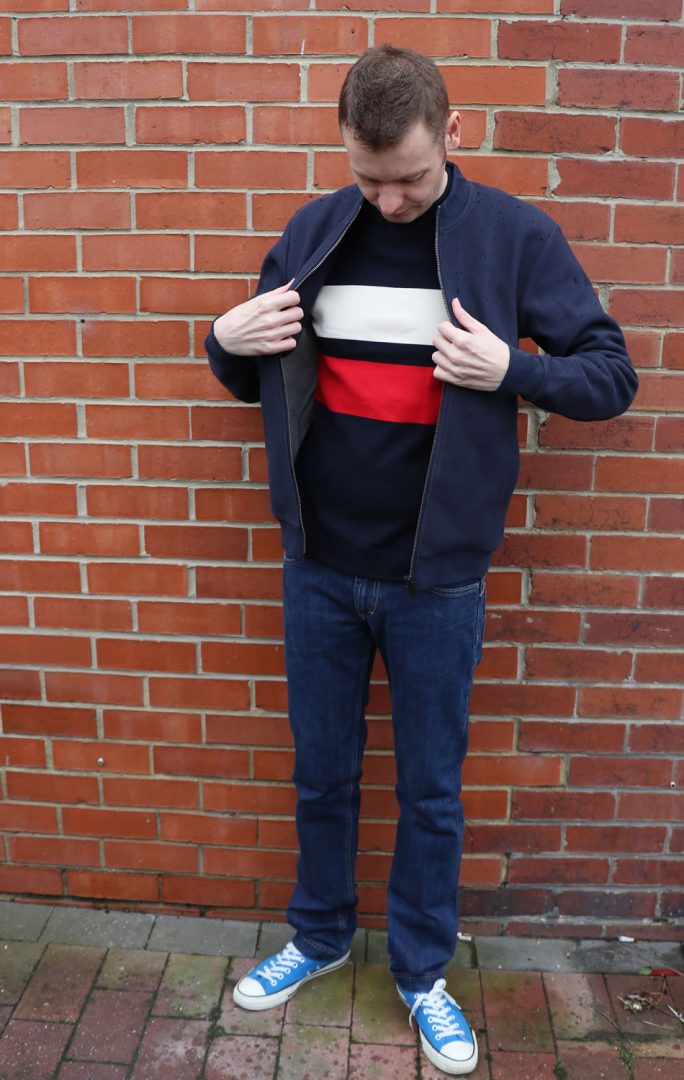 I wore this with a top which has made a few appearances on the blog lately, my H&M block striped sweatshirt (notice no branding again, haha).
A pair of blue denim jeans from Dolce and Gabbana along with my blue Chuck Taylor All Star Converse.
As always, you'll find a lot more outfit ideas on the blog, if you're looking for inspiration on your next outfit.