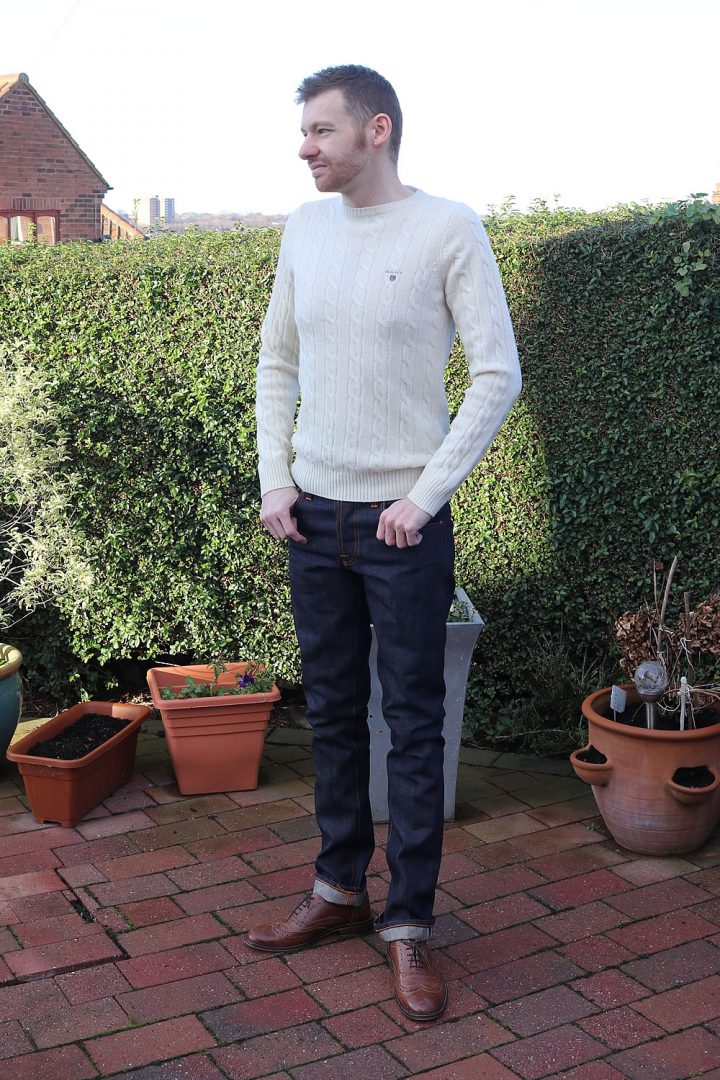 Nudie Jeans Denim | GANT Knit | Kurt Geiger Brogues
Hey guys!
I hope you are well. If you follow me on social media you may have already seen that I've got a brilliant brand new pair of jeans for 2018, they are a pair of these Selvage Grim Tim's from Nudie Jeans. The sale was on, but typically the pair I wanted were not in the sale!?
This isn't my first pair of Nudie Jeans, I've had quite a few pair, but it's only my 2nd pair of Selvage from Nudie Jeans the other being the black selvage I got a while back, which are also Grim Tim.
If you don't know anything about the brand, they are a premium and ethical denim brand from Sweden, using organic cotton and are a dream for those who love denim.
They do their jeans in various fits, from super skinny to very loose, and give them all names; At the moment the skinniest fit is called the Skinny Lin, with Tight Terry and Long John being less tight.
Lean Dean, Thin Finn and Grim Tim are slim, and it goes up to names like Fearless Freddie and Loose Leif which are more of a loose fit.
They do change the names and fits, as I've had a pair of Average Joes in the past, they've retired that name.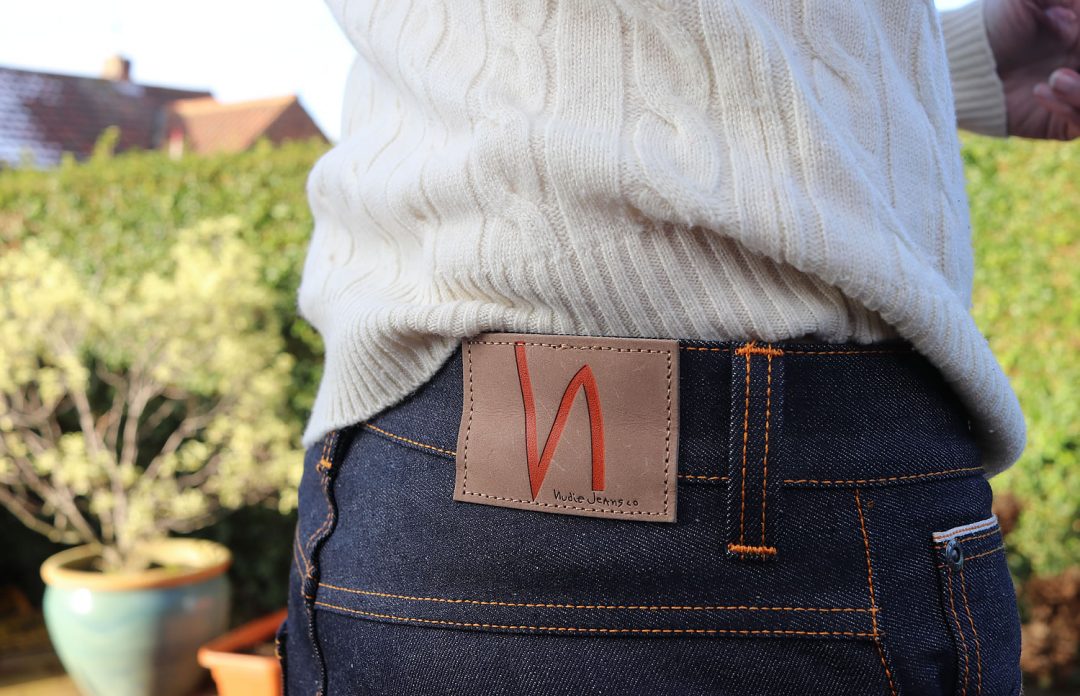 I do love a good pair of denim, you can find out what is selvedge denim here on the blog (Nudie spell it with an 'a'), I've talked about it quite a bit.
The black pair I have are selvedge and are tough but have a bit of flex, but these are super rigid! If you're looking for some really hard denim, look no further.
I bought these online so didn't realise just how rigid they were going to be, but a closer look at the label tells me these are 100% dry selvage, whereas my black pair are 99% with 1% elastane for a bit of stretch.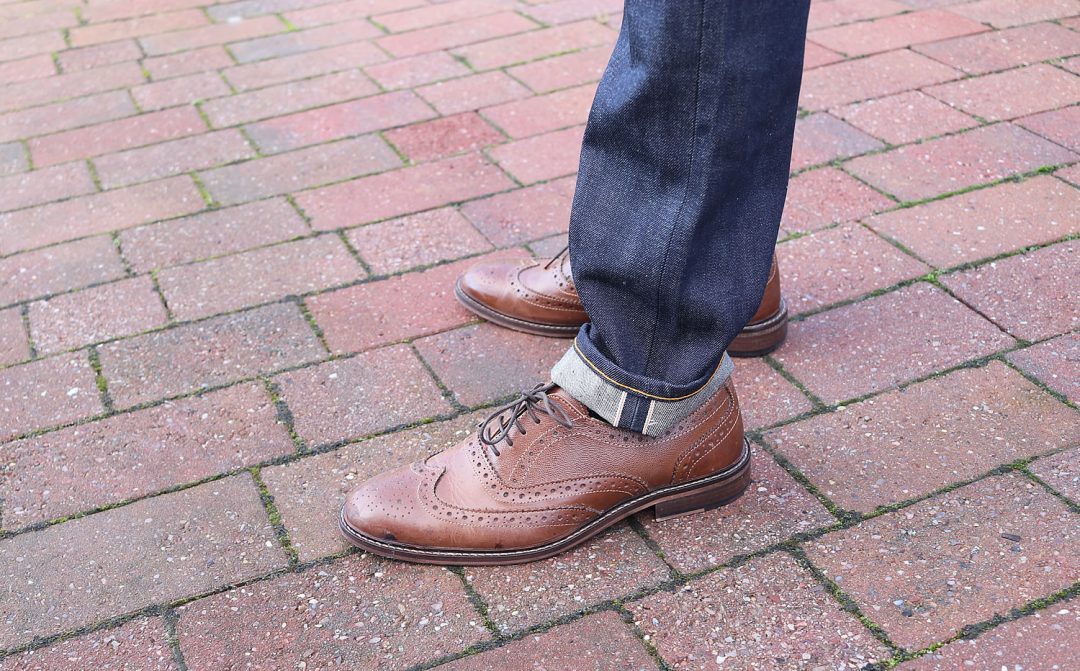 Usually I like to wear my high end denim on more special occasions, i.e. when I go out or need to look or feel a bit more dressed than throwing on any old pair of chinos or jeans which I'd wear for work. But the recommendations for dry denim is you wear them in; day in, day out.
It's going to be a good challenge to wear these every day for a couple of weeks and see how they evolve. I will keep you up to date 🙂
The colour is something I love, dark indigo, so I hope that they don't loose this colour. Other features include a button fly which I prefer over a zip.
When it comes to dress codes, you can see how I style these outfits in my what to wear with selvedge denim guide. They're a versatile item of clothing, and there's lots of different outfits to wear with these.