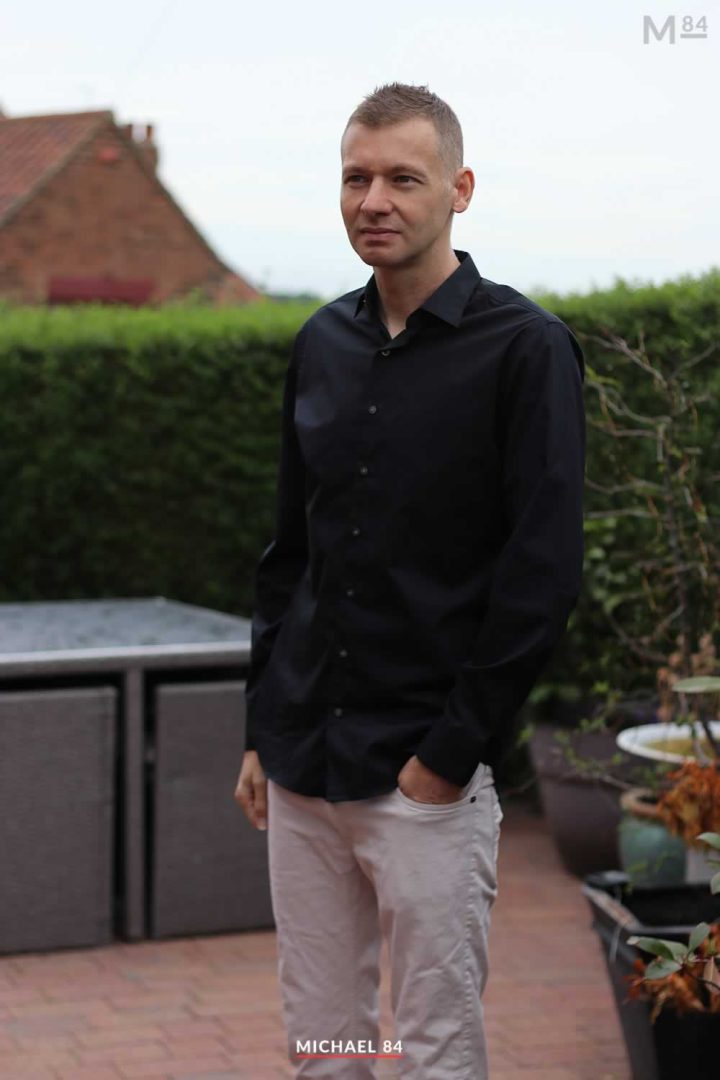 Today I have gone for a smarter outfit with a bit of contrasting colours.
This is my black button up smart shirt with beige chinos and brown brogues outfit.
When it comes to shirts, black is a colour I love. I have a lot of black shirts, too many in fact. There's only really a need for 2 or 3 black shirts, but I think I have 4 or 5 as I went through a phase of buying them.
This one is my slim fit button up shirt I got from Mango. I really love this shirt because of the fit. It just fits so well.
It's made from 95% cotton and 5% elastane, and you might think why. The little bit of elastane gives the shirt a bit of stretch which is really good for the fit.
As mentioned I have bought a lot of black shirts, and there is a positive thing about this.
Black is a colour which can really look worn out and washed out over time. The great thing about having a good supply of black shirts is that I can wear them in a rotation which gives them a better and longer lifespan.
When looking for outfit ideas, a black shirt is always a good starting base. There's many black shirt outfits which I have worn, including going for an all black look.
For this season and for today I decided to go for something lighter, and wore my beige chinos with the shirt.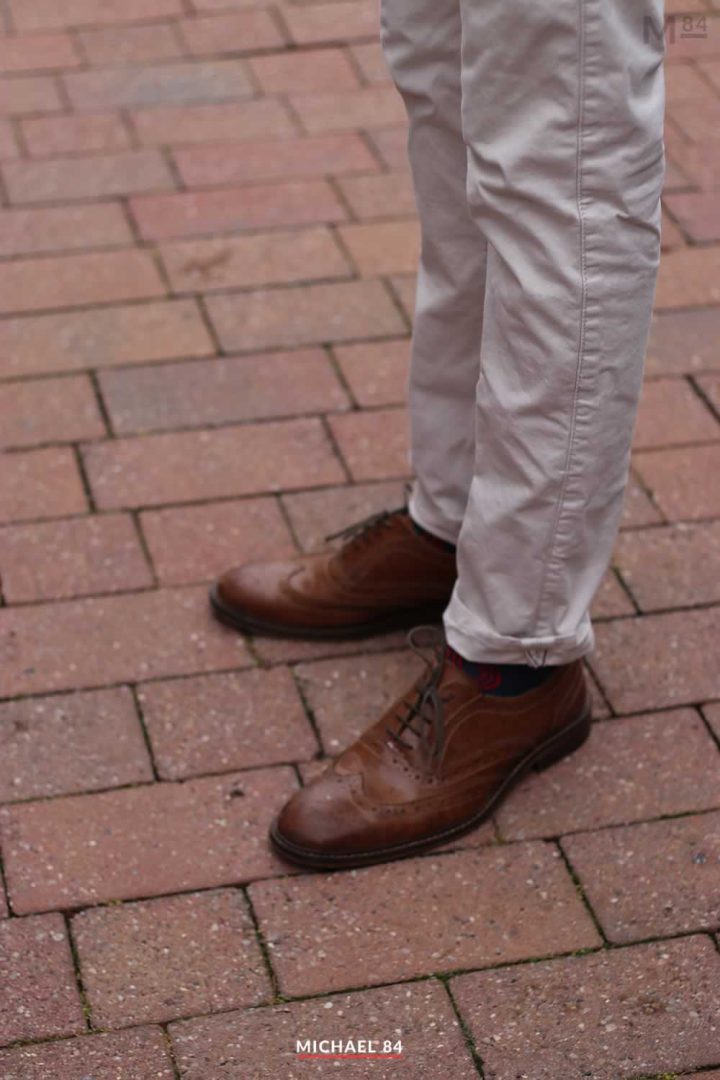 When it comes to chinos or jeans, for this outfit chinos was an easy choice. I wanted something with contrast, something lighter, and this pair of chinos did the job well.
They're 5 pocket chino trousers, my preferred slim fit too which I got from Mango. They're now really hard to find which is a shame, as I'd love to get some more.
For the footwear I wanted to go a bit smarter than trainers, so I picked out my brown brogues from Kurt Geiger.
I've had these shoes a number of years now and they have served me well. I love the detailing on these, and the colour is nice too.
The build quality of these shoes is also really good. I've worn these quite a bit in all kinds of weather and they've stood the test of time pretty well.