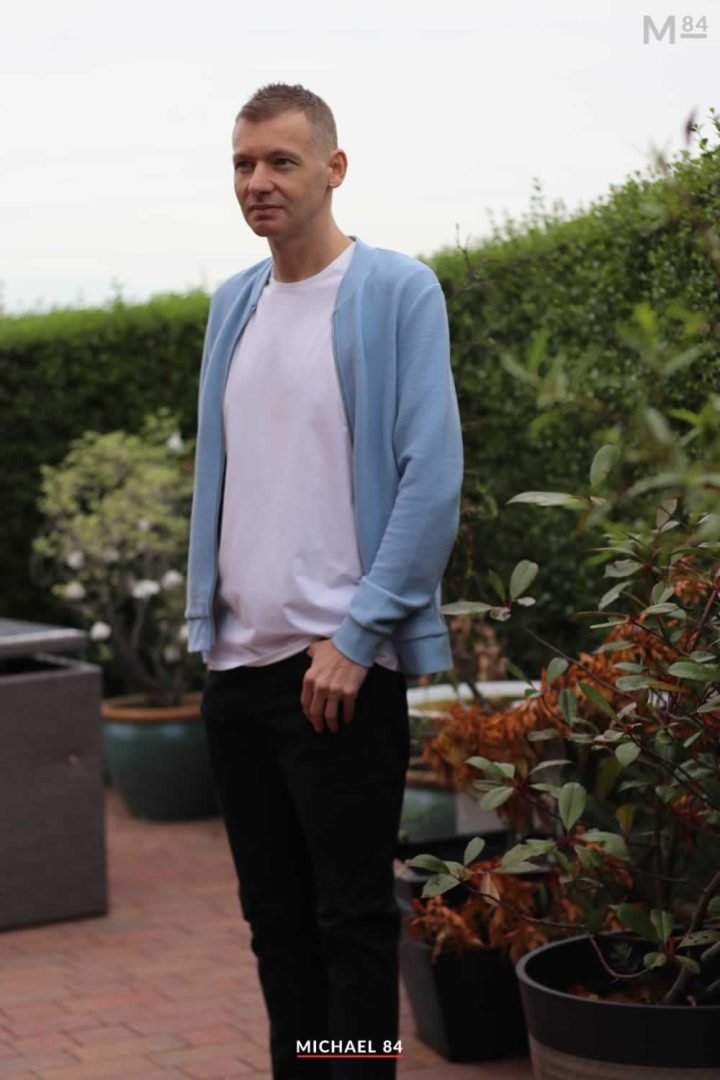 So we're into the start of Autumn, which isn't great for clothing choices. Why? Because the British weather is so weird!
It's still kind of warm, but this whole week has been kind of rainy. There's even been thunder storms.
So what do you wear?
This is what outfit I have gone with: White T-shirt, Blue Cardigan & Navy Chinos.
When it comes to the Autumn it's the very start of the layering season. I have got a couple of layers on here, and this is what I've gone with.
For the outer layer I've picked out my light blue zip up cardigan.
It's not the first colour you think of when you think of Autumn, but since we're right at the start I think it's OK. Besides, I really do love this colour blue in this cardigan.
The good thing about this cardigan is that it's a midweight type of clothing which I can wear as an outer jacket. In the colder months I may throw a proper coat over it, but in times like now, it's perfectly acceptable as a piece of outerwear.
I got the cardigan from H&M and think it was a really good fashion purchase.
Classic White T-shirts are so easy to wear, and there's tons of white t-shirt outfits I could have gone for.
Wearing a light jacket with a white t-shirt gives off some really clean and airy vibes to the outfit.
I could have worn a black t-shirt to give off a more contrasting colour palette, but I think that white really works well here.
There's not a lot more to say about the classic white t-shirt other than it's an absolute wardrobe essential and can easily be paired with anything, just like in this outfit.
This white T-shirt came from Derek Rose. The quality is so good, and I really like the fit too.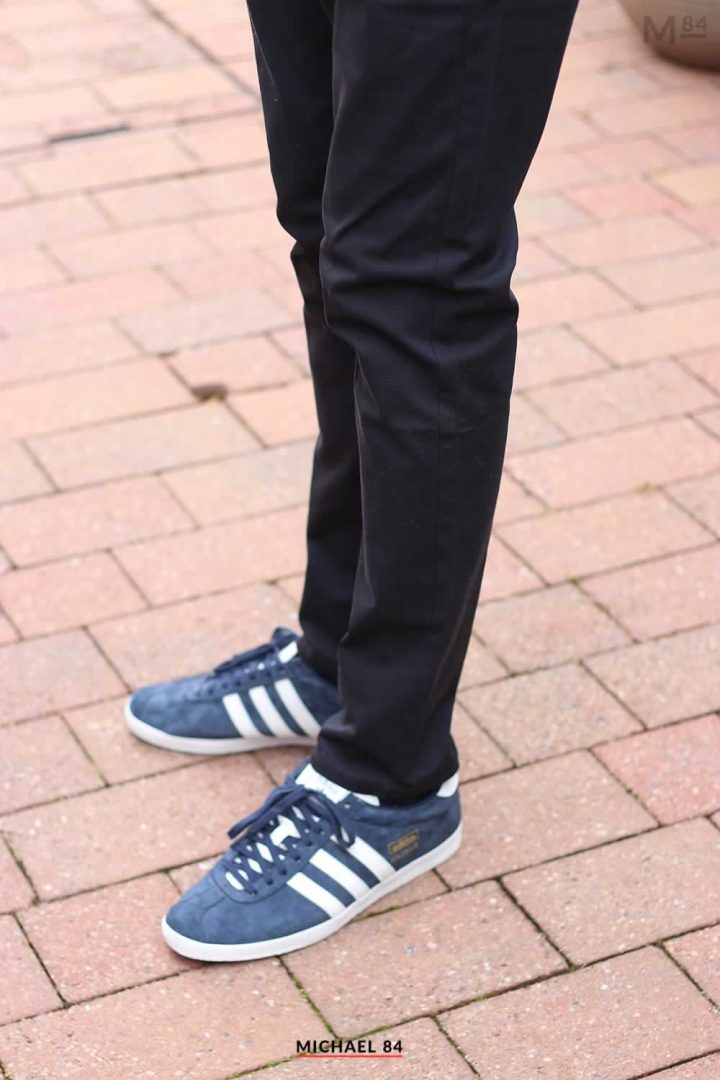 For the bottom half of the outfit I have chosen to go with some navy blue chinos.
These are really versatile, and along with the other clothes here I think gives the outfit a nice smart casual look.
I really like the fit of the chinos. They are my favourite, slim fitting chinos which give off a much better silhouette than standard pair which can feel a bit on the baggy side.
To give it more edgy street style for the footwear I have gone with my navy Adidas Gazelle trainers. They work well with the navy chinos, and keep the overall look clean without it being too stuffy.
This is my outfit of the day.