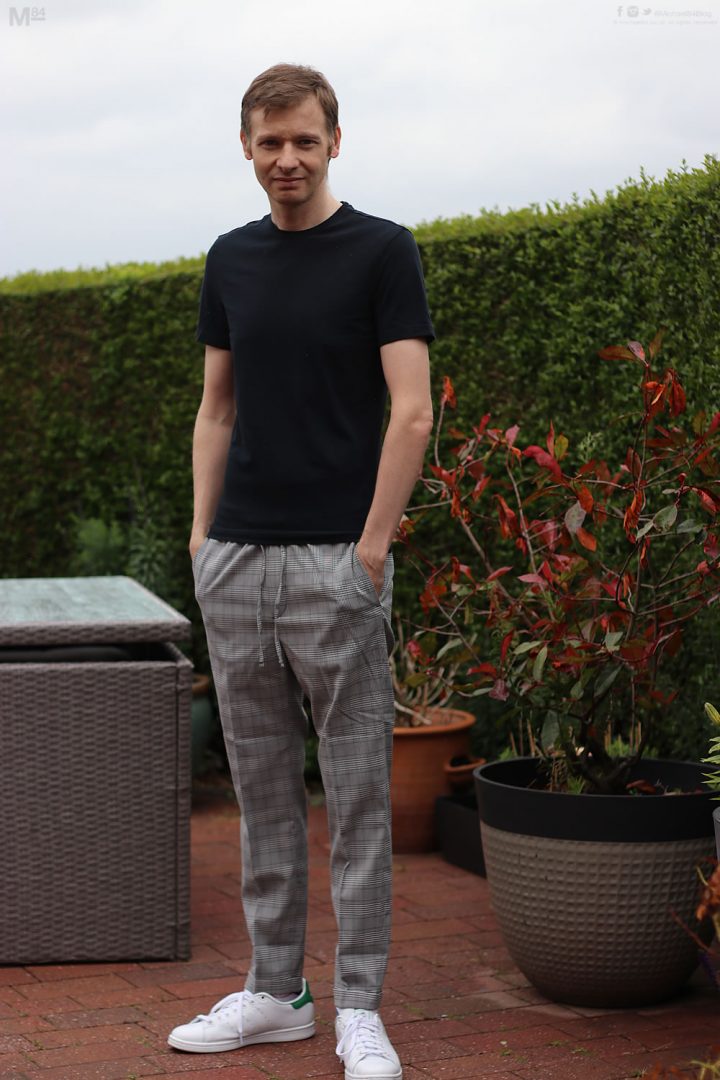 I finally bought a pair of joggers I have been looking at since last year, I got myself a pair of patterned joggers.
They're slim fit, slightly cropped and not only comfortable to wear but modern too.
Joggers and comfort clothing has made a bit of a come back in the past year or so. Far from seen as sloppy, these days you can get far better and more flattering cuts and fits. My favourite fit of clothing personally is slim fit.
If you've read my guide on joggers you'll know that those in particular have made a huge come back. There's everything from slim to skinny fit, plain and patterns, shorter cropped styles or regular fit.
I have featured these joggers which I got from H&M on the blog quite a while ago, but with everything going on I have not bothered to get them, until now.
They are a grey patterned style of joggers, slim fit and slightly cropped. They are elasticated and come with a drawstring, and are turned up at the bottom.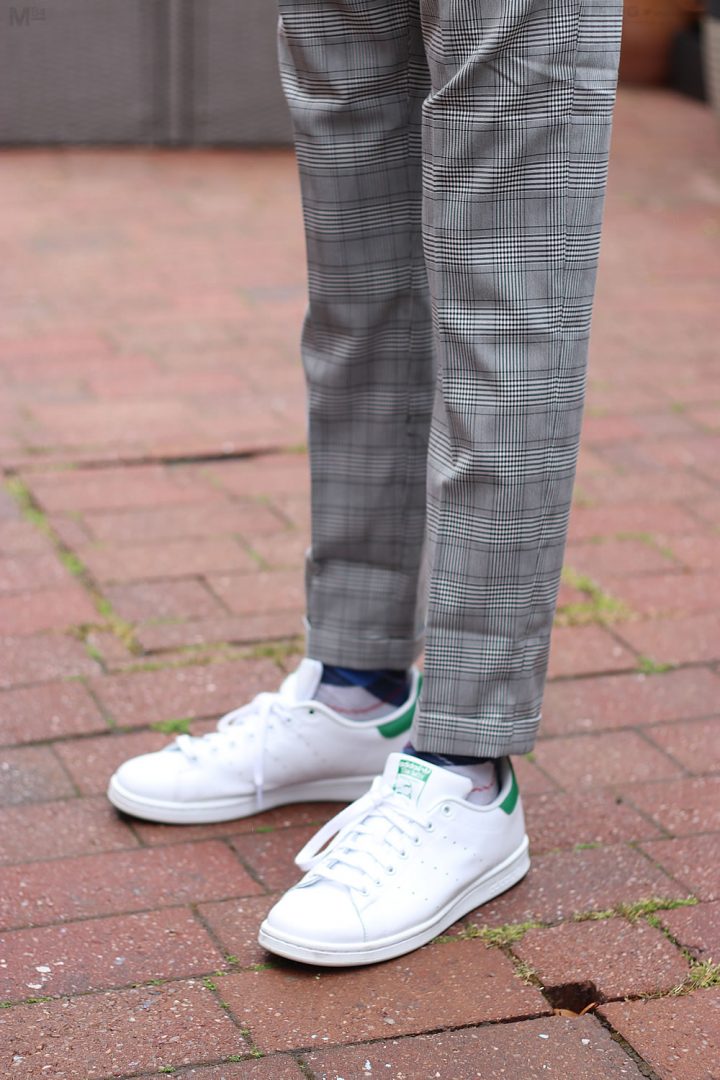 When it comes to the length I was unsure as how short these would be. They are supposed to be ankle length and I was worried that they would be too short. But as you can see from the pictures, they are a nice length.
You can just about see my socks, so they'll work well if you're the kind of guy who goes sock less.
For this outfit I have paired up the joggers with a black slim fit T Shirt and my pair of white Adidas Stan Smith trainers. I think that the outfit looks cool. The plain styles of the trainers and the tee work well with the pattern of the joggers.
The joggers are the statement piece, so it's better to pair patterns with plain styles so there's no mis-matching or having the outfit looking too loud. I think the joggers would work equally as well with a white t-shirt, and I might try that look on another occasion.
I was unsure of the quality of H&M joggers since I ordered these online and they are my first pair, but I am happy to say that they're pretty good.
All in all I am happy with this purchase and wearing these. They're the perfect item to wear when you want a break from the same old plain chinos or jeans, with the relaxed and comfort factor too.