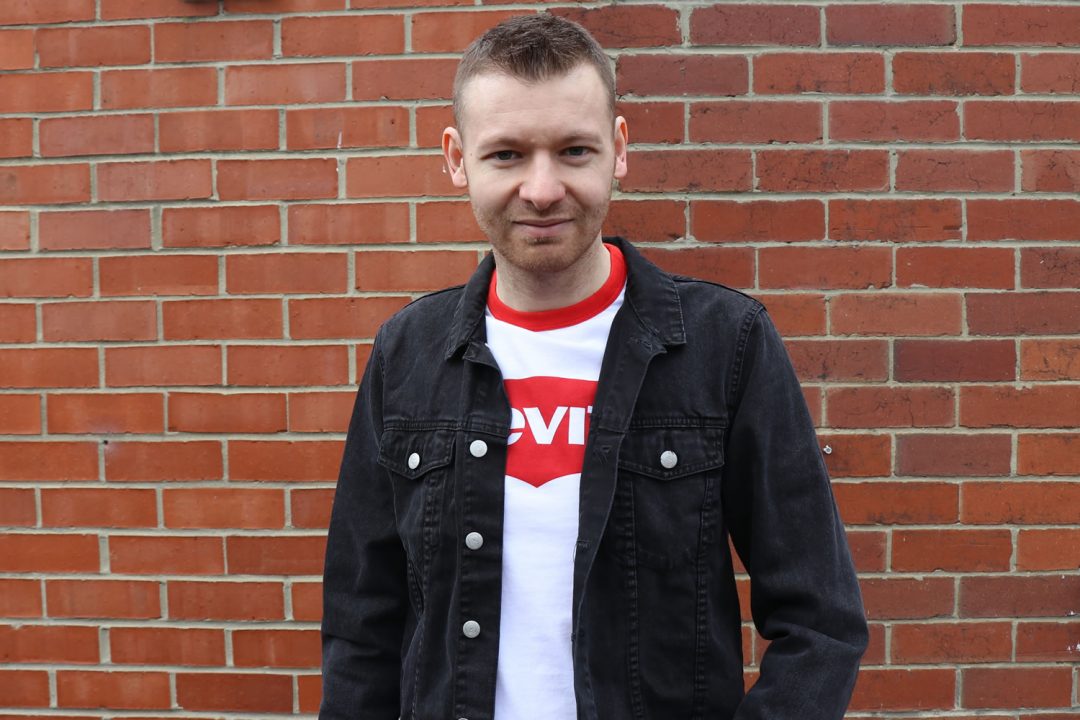 Hey guys!
It seems like forever since I last posted a style type of post, so here is a style edit! As you know I recently got some Levi's Ringer Tees and I love them. I haven't really worn them until now, and I really love how they fit and feel.
So the first one I've styled for this post is the classic white tee with red ringer detailing. I really love how the red pops against the white, and it really does pop! I don't know if it was the brick background or just the lighting in general, but the red is really red and the white is so bright.
It could be that it's backed up with my denim. Spring is supposed to be here even though the weather is terrible, and that means a couple of things, one of them is denim jackets. I've got a few in my collection, and picked out my Cheap Monday denim jacket in black, along with my Selvage denim from Nudie Jeans in black.
So the all black plus the white tee with the red splashes really does make everything pop and stand out.
Then there's my trainers, my Stan Smith's, which I'll admit I haven't really worn yet, and only put them on for these photos (I'm saving them for Summer). You can tell because they're so brilliantly white and once again these stand out a mile.
Overall I really like this kind of outfit and the pieces, and I think I'll be wearing my denim jackets more this year, they're such a good piece.
The same goes for the tees. This tee can be worn on it's own or with any kind of jacket, bomber or anything else.
Soon enough we'll have the weather to wear our Spring and Summer gear. Trust me! 😉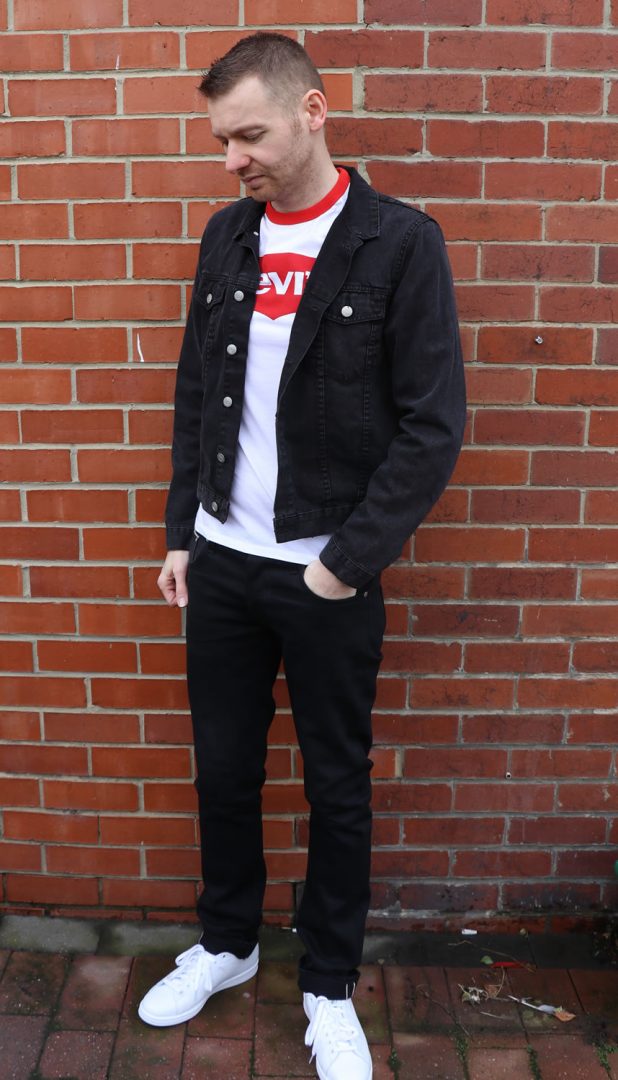 You can find more men's outfit ideas here, get some inspiration on casual and smart dress codes and what to wear today.