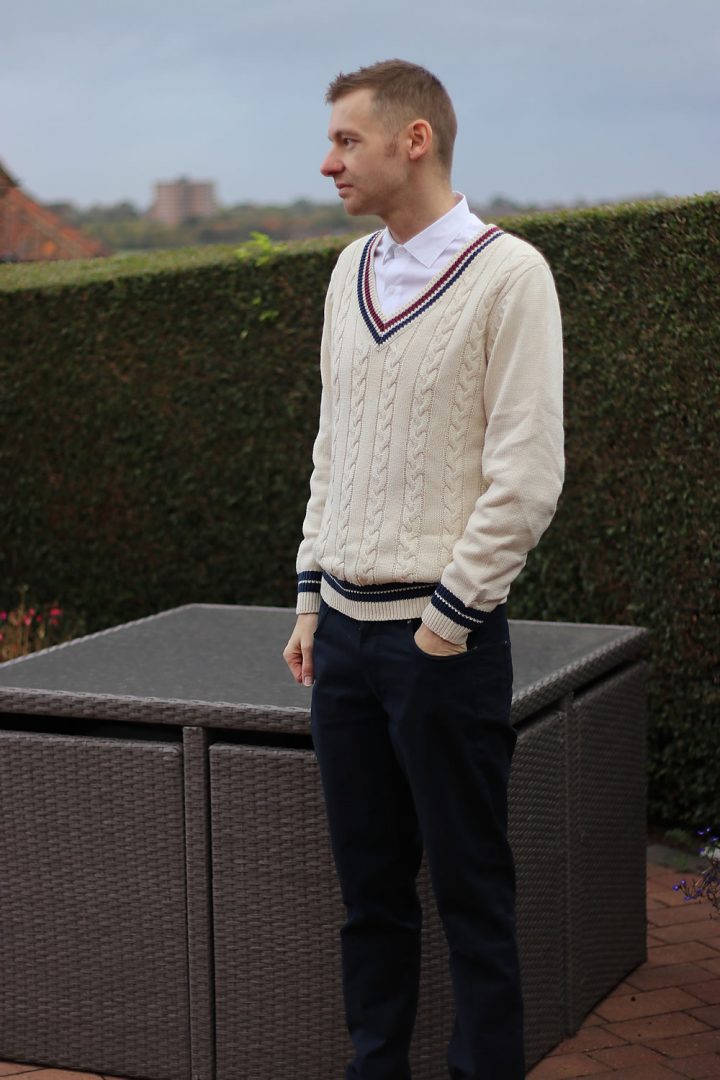 Happy Monday guys!
How was the weekend for you? To kick off this week for a style post, I've gone for a seasonal classic which I have loved for years, my cricket jumper! When it comes to men's fashion, they've been in and out over the years, and if you're a long time reader, you'll know I've featured them in the past few years.
Although cricket is a Summer sport, since these are a pretty heavy knit, they're more suited to the Spring and Autumn seasons, when the temperatures go down and you start to feel the cold.
Here's how I styled my jumper.
I usually wear my brown colour jeans which I think are a perfect colour to go with this cricket jumper. But this time round I've gone for my navy chinos from Mango, which I think work well. It's usually best styled with layering, and so I've gone for a classic white shirt which is buttoned up.
I picked up this cricket jumper a couple of years ago, it's from Dr. Denim, and is a really nice piece.
When it comes to wearing jumpers this season, I really like the cricket style, because it's distinctive and kind of unusual, with not too many guys sporting this look. But you definitely should! It brings something different to your outfits, and really does stand out. (check out the best mens jumpers this year)
You might be asking yourself, what makes a cricket jumper so special? Well…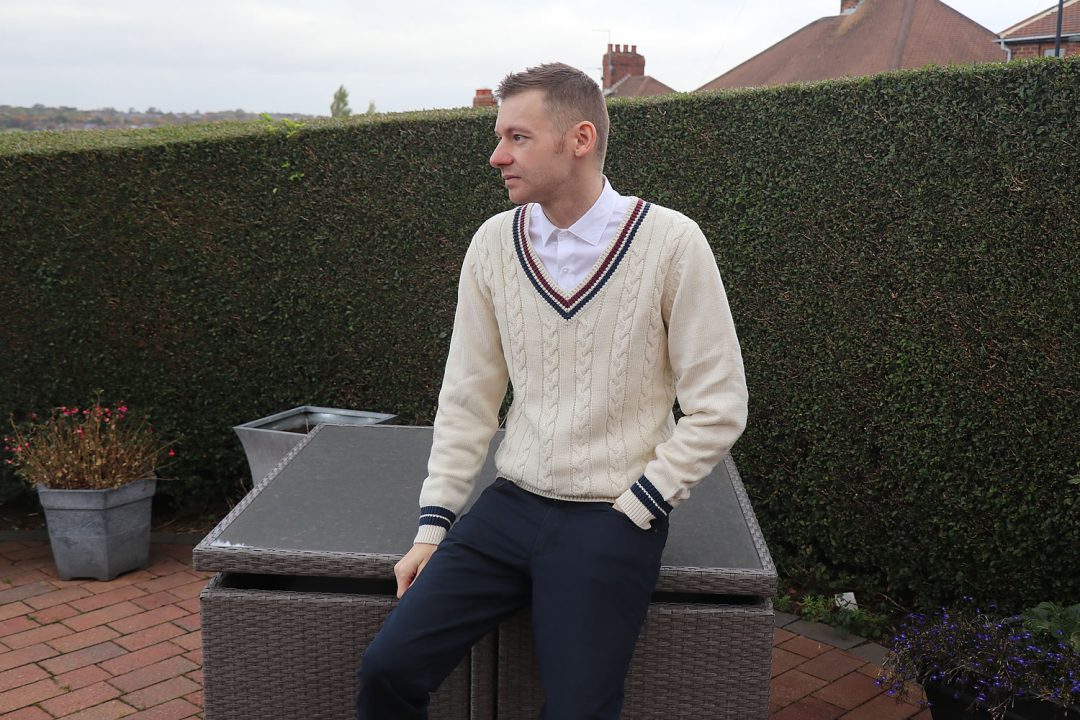 What Is A Cricket Jumper?
A cricket jumper is usually a heavy kind of knit, and utilises the cable knit style of a jumper. A V-neck style, these have been popular for years, and won't even go out of style. What sets the cricket jumper apart from all of the rest is it's distinctive patterns.
It's all about the trim and pattern which is seen on both the V neck, sleeves and the hem or lower part of the knit. It's set apart with a contrasting colour stripe, which can be one or more colours, and this is what gives this piece it's stand out marking.
Traditionally the colour is cream, but white or off-white can be used, and you can now get fashionable colours such as grey and navy too.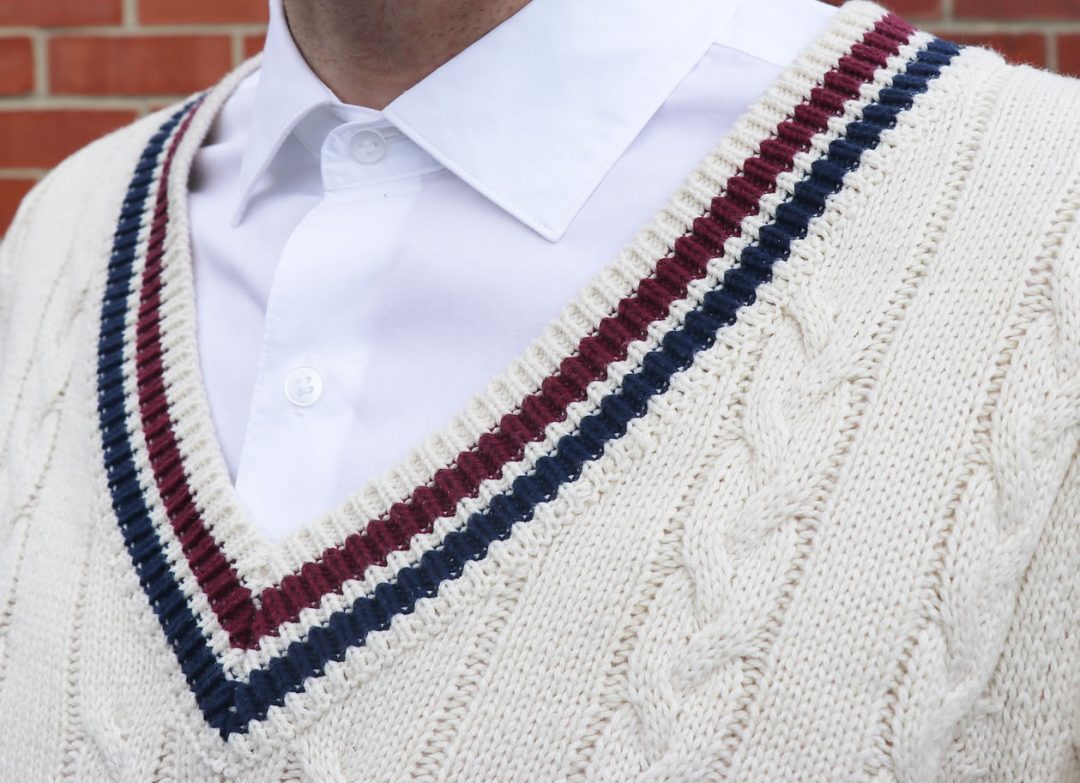 The trim, cable knit and V-neck style are all the traditional elements which make the cricket jumper what it is. You don't need to be a fan of the sport to wear one, just the style.
I think pairing it up with a pair of jeans or chinos work really well, and you can layer with a shirt or possibly even a polo, as long as the colour works well. They are quite a versatile form of knitwear, and they're something different for your wardrobe which will give you a bit of individuality.
If you're looking for new outfit ideas for clothing you want to style, a cricket jumper is something you should consider. It's a trend more guys should definitely try out.
Let me know what you think of cricket jumpers in fashion.