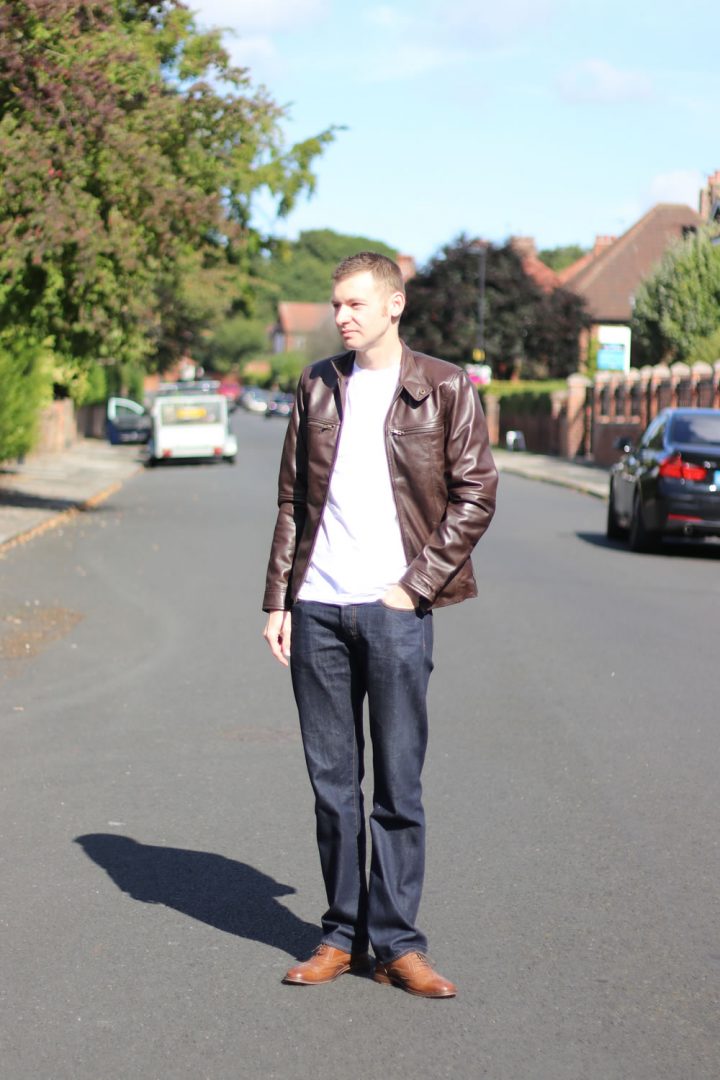 Hey guys!
I hope you are well, the weather is turning and we're really starting to get into Autumn right about now. That means a bit of a change up in the wardrobe, wearing more knits and sweats, and less Summer clothing.
It also means a change over of jackets, from my denim jackets to leather.
I never used to be a fan of a leather jacket, but a couple of years ago I got my first one, and I've never looked back. They're pretty timeless, so adding one to your wardrobe is something you should seriously consider.
I have a new addition to my leather jacket line up! The Jacket Maker got in touch and told me about their collection. Not only do they have a large collection of ready to wear pieces, they also do custom jackets tailored to you, and this is what I went for and I'm wearing here.
Want to see more?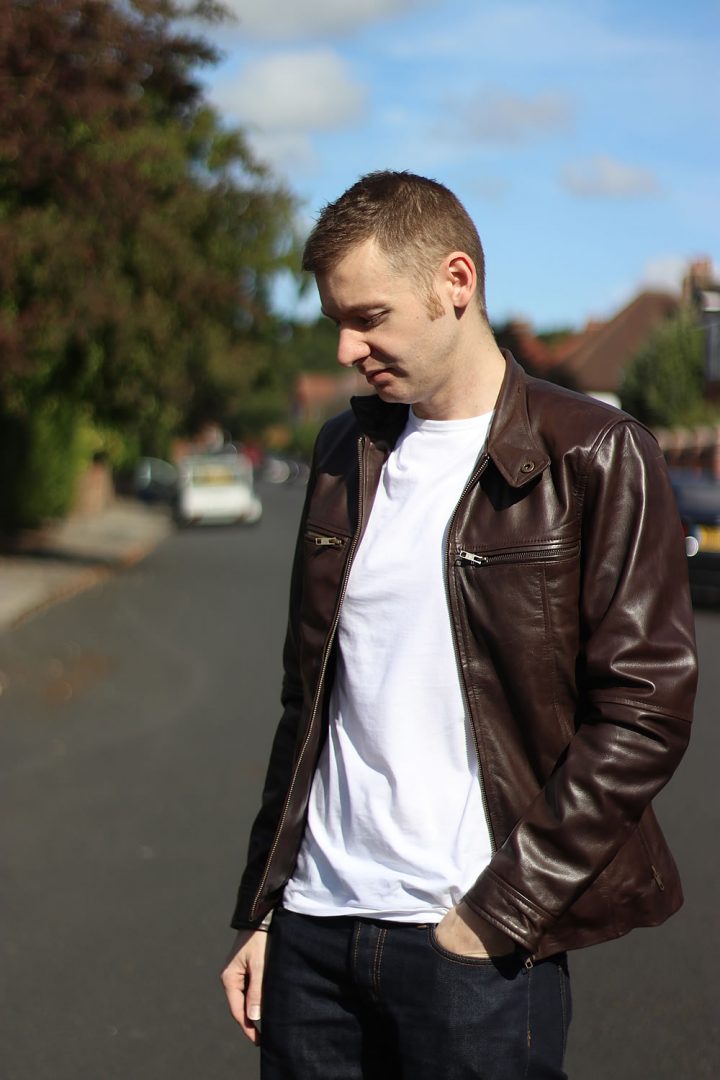 If you just want something from their collection, they have a serious amount of jackets to choose from. There's plenty of different style, including biker jackets, shearling, suede, mid length and bomber.
Colours are also plentiful, with a range of different browns, as well as classic black, and more statement colours such as green, blue and red.
They really do have a large number of options and styles to choose from, so if it's a leather jacket you're looking for, they'll have it.
Custom Fit
For my leather jacket it's a bespoke leather jacket, and I love it. First of all the fit is brilliant. I have ordered a few custom fitted things online before, and it's always a worry that I measure incorrectly or something else goes wrong, but the process was really easy, and when I tried on the jacket it fits so well.
(Here's some tips on how to measure yourself)
The length is perfect, as is the overall fit. For the colour I went for brown, a traditional and timeless colour.
I already have a black leather jacket which I like, and my old brown leather no longer fits well, so this is the perfect replacement.
The Details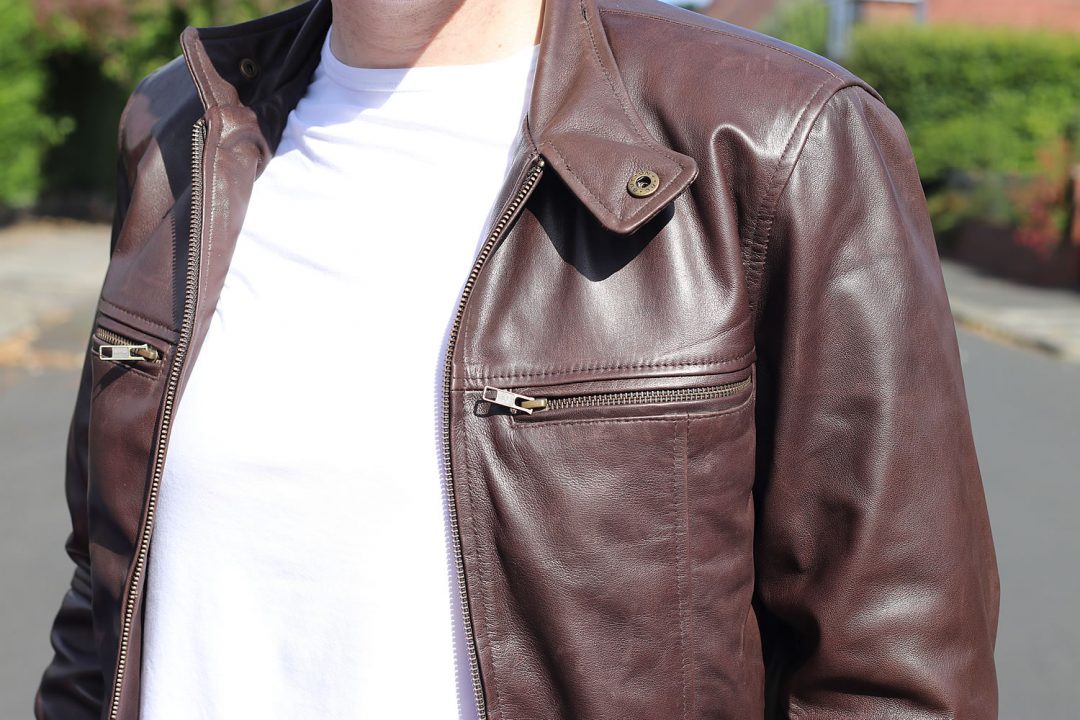 The quality of the leather is really nice. It's a very soft leather and I would say that it's a mid weight, a little heavier than one of my other jackets, but lighter than my older heavy brown leather.
For the detailing, to the front I went for some zip pockets to the chest, this was to stop the jacket looking too plain and to break up the design a little bit.
I also have side zip pockets for practicality, inside pockets as well as zipped sleeve openings which I really like.
When it comes to the collar I love a band collar, I think they look really stylish and edgy, so that's the look I went for.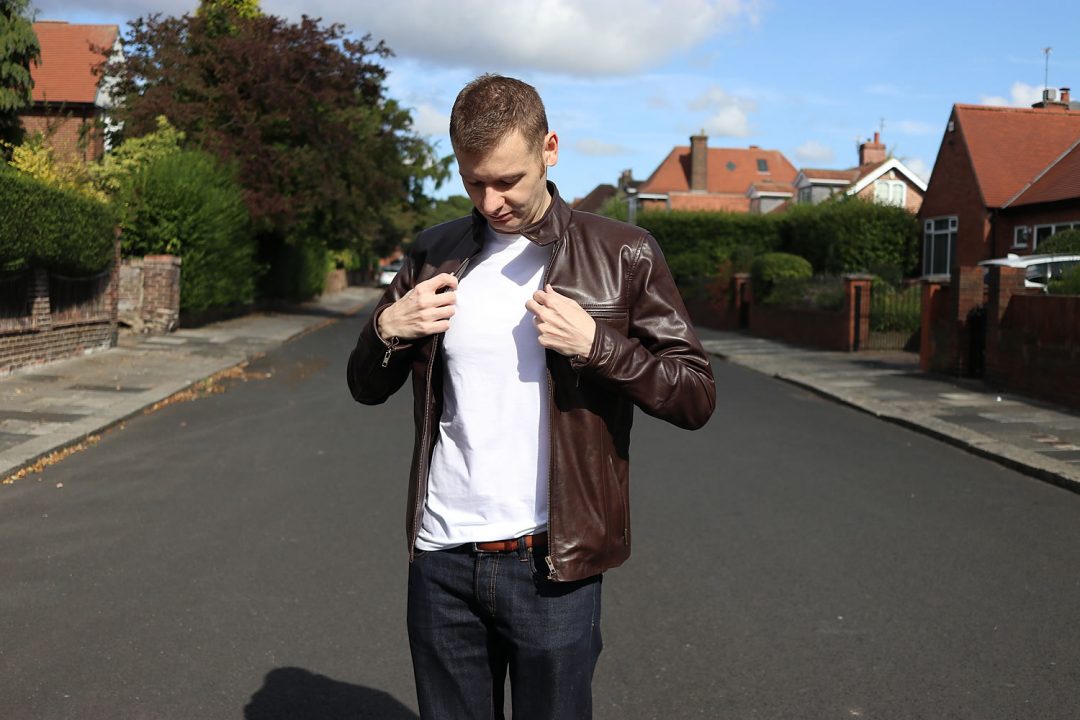 If you are looking for your first leather jacket this season or just want to refresh your current wardrobe with a new one, I can recommend checking out The Jacket Maker here and taking a look at their collection.
You can pick from their collection which is ready to go, but I recommend going for a custom made jacket, which is not too expensive and you can get the absolute perfect fit, and a jacket tailored to your very own specification.
The Outfit
For the rest of my style, I went for a plain white tee, keeping the look of the top half classic, along with my indigo selvedge denim jeans. I wore brown brogues, and matched the shoes with my belt  to complete the outfit.
Check out more outfit ideas if you're looking for tips on what to wear.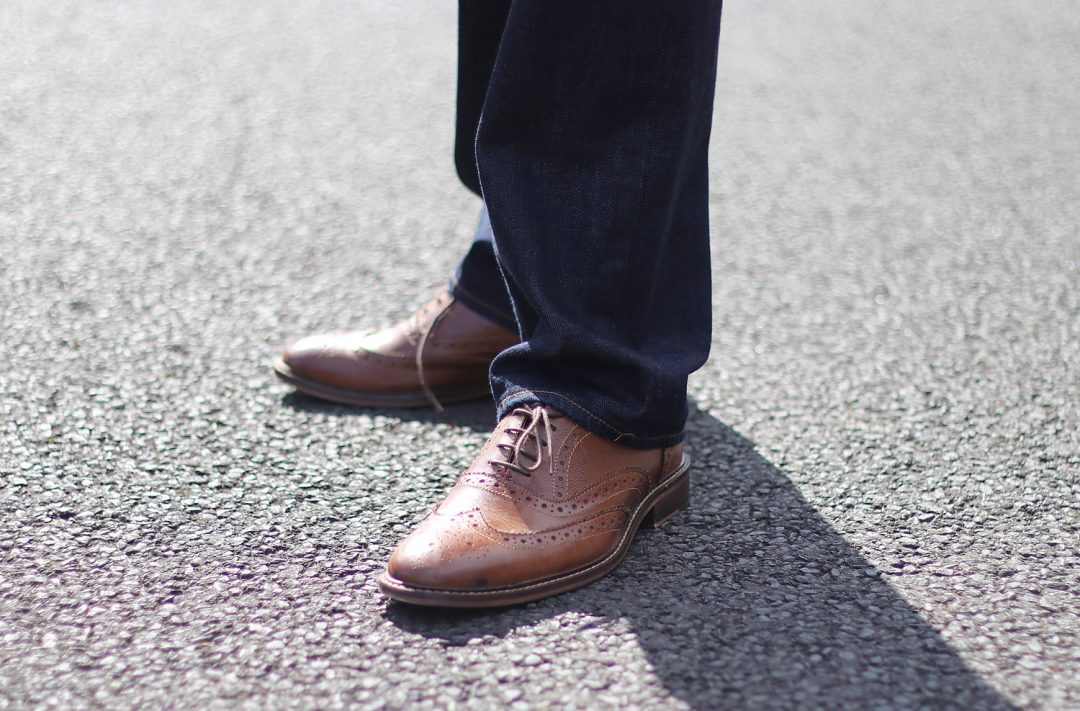 In Collaboration With The Jacket Maker