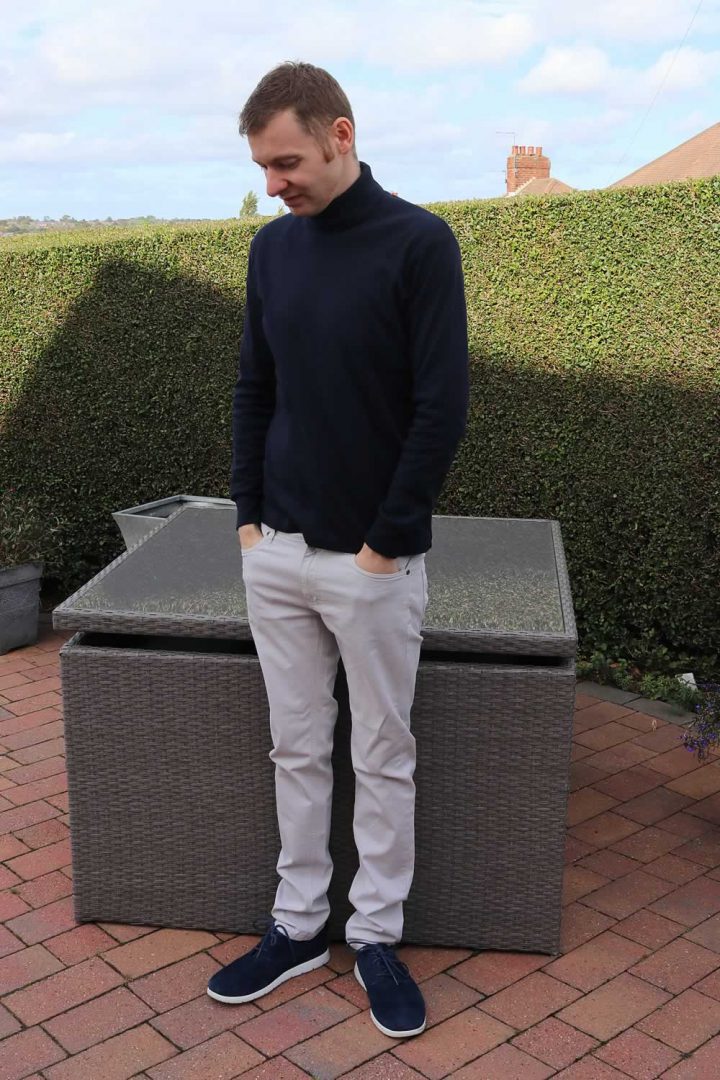 I think that roll neck jumpers are cool, and have been fashionable in the last couple of years. It's taken me a while to get on board, but they do give you something extra for your wardrobe, and you can layer them.
But what if you don't like wool? Can you get a long sleeve, roll neck T Shirt?
Yes, you can!
As you'll have seen on the blog a while back, I got two roll necks; A merino wool jumper, but also a T-shirt. I've never thought about getting a roll neck T Shirt before, but when I saw Uniqlo were doing one, I thought I would give it a try.
They only cost £9.90, so well worth trying out. Uniqlo is famed for it's pima cotton T Shirts, and I got one of those a while back too.
I can say that the quality is great. It's made from 100% cotton which is really rich, it feels soft and premium and is just nice to wear.
I love navy, it's such a great colour to use for an outfit, and being a staple colour in men's fashion, it's one which is really easy to pair. As you've read before, you can wear white jeans in the winter, but I've gone for something slightly different, my grey chinos.
The off white colour really works with the deep blue which is navy. I think a simple outfit like this, with minimal styling really does look the part, edging towards the sharper end of the smart casual spectrum.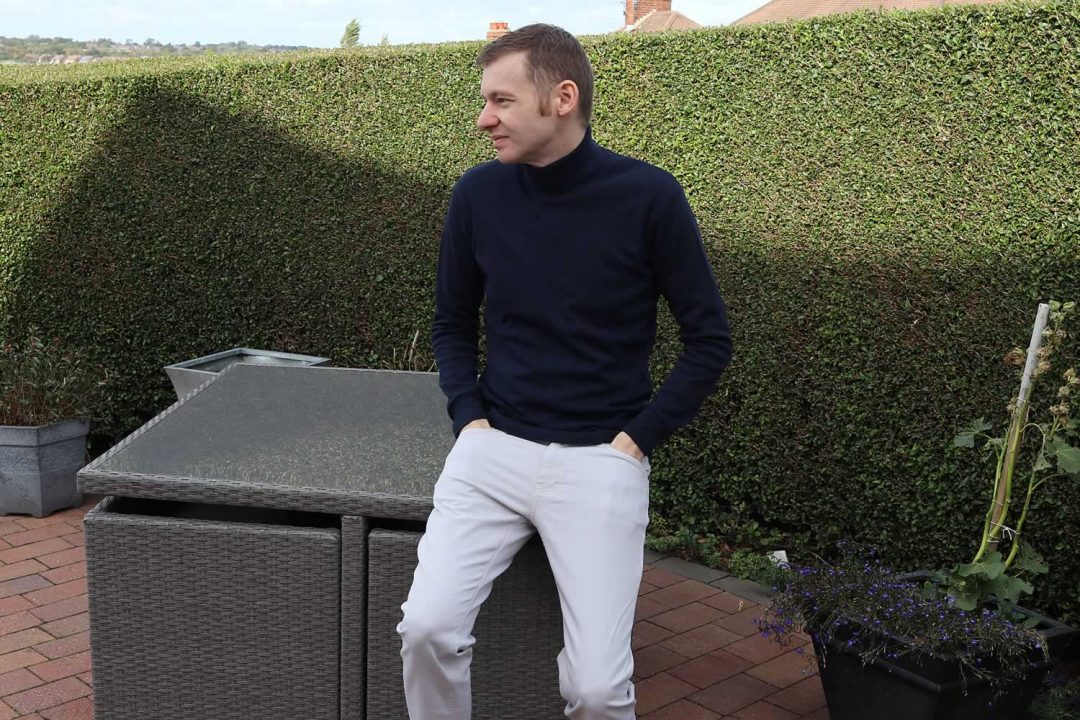 For my footwear I decided to keep things in the blue and off white colour palette, and picked out my blue suede Ugg shoes. I don't wear these as much as I'd like to, but I honestly love them, and think they really complete the outfit.
So if you're wondering about getting a roll neck T Shirt over a jumper, I can see the attraction. I love merino wool which is really fine, and something that little bit heavier but still keeping a nice feel is this soft cotton.
Let me know what you think of the T-shirt, and roll necks in general. Have you invested in them this season?
As always you can check out more of my outfits for men if you're looking for ideas on what to wear and inspiration on your next outfits.