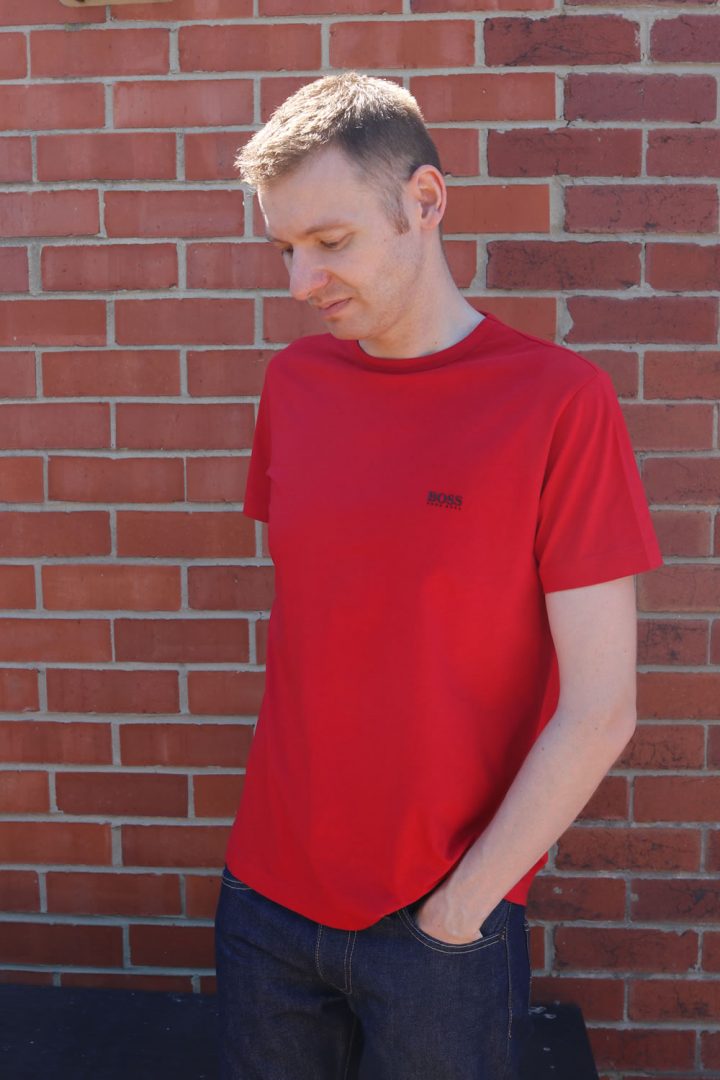 Happy T Shirt Tuesday guys!
What has happened to the weather!? Please tell me that the Summer isn't over yet. Luckily for me, I shot these pictures when the weather was good.
This week for T Shirt Tuesday it's all about the plain red T Shirt.
When it comes to summer fashion trends, I have to say I almost never wear this plain red tee, but I love it. The red is so bold and it pops, and the quality is awesome, which is what you'd expect from Hugo Boss.
It's not all about showing off logos when it comes to designer brands, and this is nice and plain, with a subtle BOSS branding to the front breast. When it comes to thinking about what to wear with red, I have to say, stick with the classics, which is what I have done.
I've paired it up with my Levis 511 Selvedge jeans, one of my favourite pair of denim which you've seen so much on the blog.
I can't get enough of good quality denim, and these are definitely that. As for the colour, it's another favourite, indigo blue.
Darker denim is a lot smarter to wear, and I think that this colour works well, offsetting the red making it stand out without looking too loud.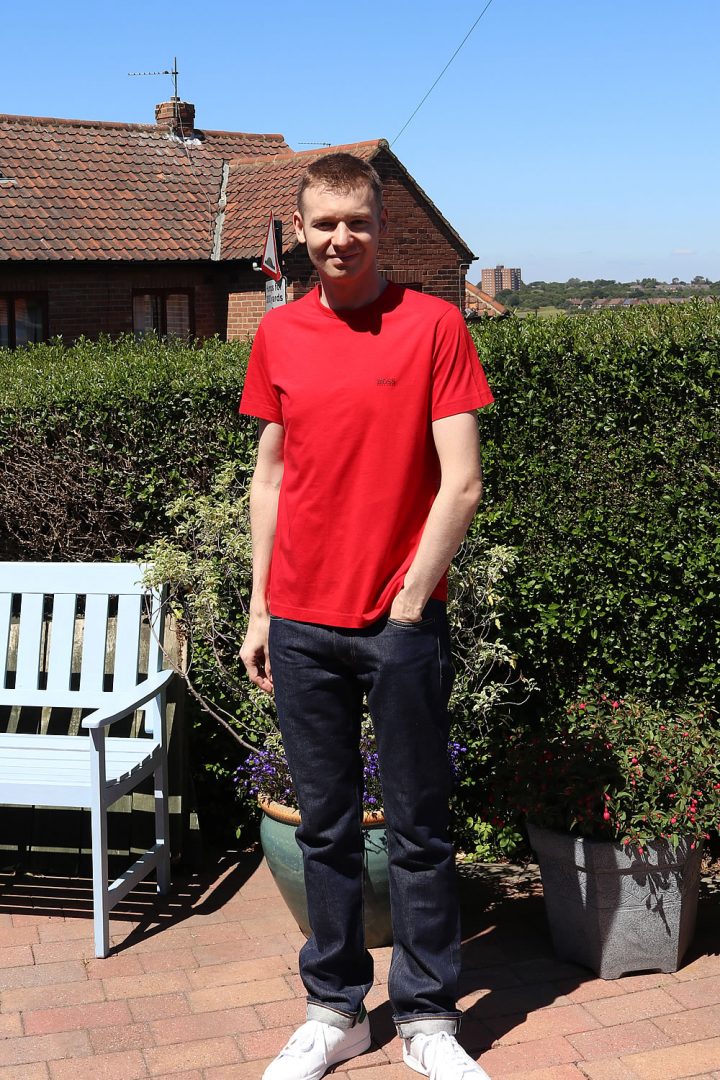 I could have easily matched it up with my new chinos I got from Mango, but I decided that I'd go for the denim look.
For the footwear, I've gone for my white Adidas Stan Smith's, since it's still the Summer. They are fine to wear with these colours, the colour of the tee doesn't matter too much, matching it to the denim is the most important part, and it works fine.
I like this as a smart laid back kind of look, keeping everything casual without looking sloppy. It's just a t-shirt and pair of jeans, and is probably the two go-to items of clothing for most guys, but you still need to get it right when it comes to colour and fit.
What do you think of this look? Let me know 🙂
As for last weekend, I had a lot of fun without doing very much, the Premier League is back! I got to wear the latest Newcastle 2018-19 away shirt, which is based on the 95-96 season which was an epic one and reminds me of being young. Newcastle lost to Tottenham 2-1, but at least they played well, and there's hope for the season ahead.
The rest of it was all about chilling out this weekend.
Have a great Tuesday 🙂
As always, you can find more outfit ideas here if you're looking for some style inspiration and tips on what to wear.