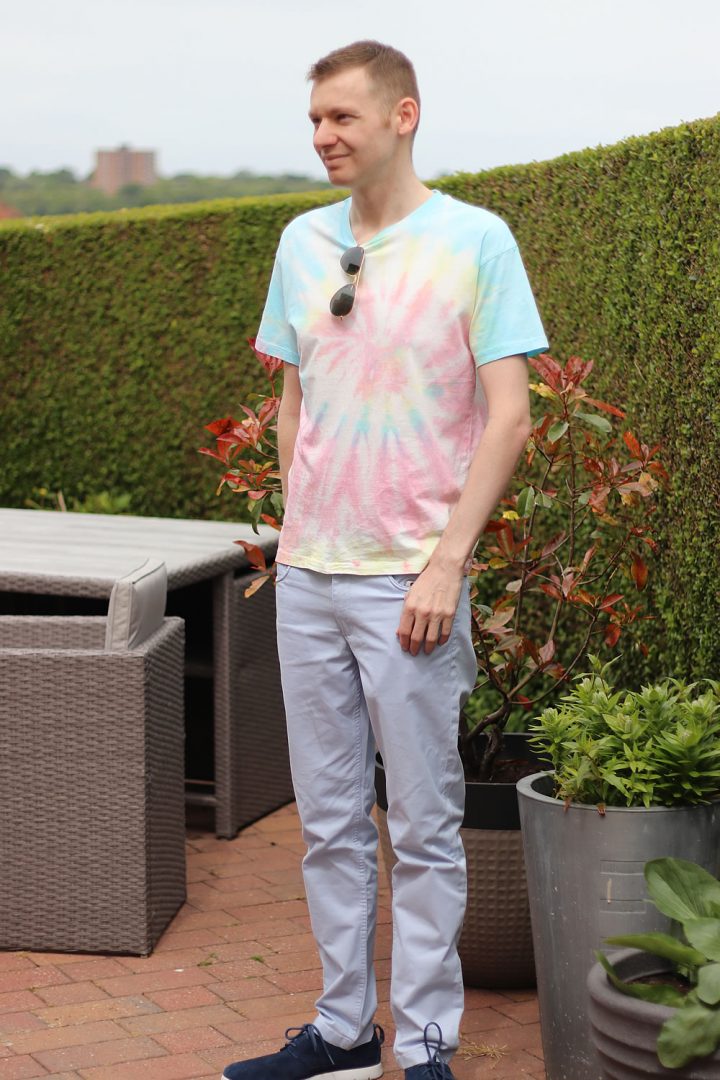 If you've read my blog in the past couple of months, you'll have noticed me talking about one thing for this Summer…The Tie Dye Trend. It has made a big comeback from the 1960's, and seems here to stay for the Summer. We've hardly had the weather for in lately, but hopefully that will change very soon.
I think that some of the fashion brands have done some cool things bringing back the trend, with a lot of different patterns and variations, as well as keeping the traditional patterns and colour we've all seen before.
I thought that since I've been talking about them a lot, I have to put my money where my mouth is, and so I've bought one. This should look familiar to you, as it's one which has been featured on the blog before, it's from Pull & Bear.
As I've talked about, this is the one which I think looks best. While the traditional pattern has the circular swirl in some really deep colours, this one has gone for lighter more airy pastel shades, which I think is more modern and looks better.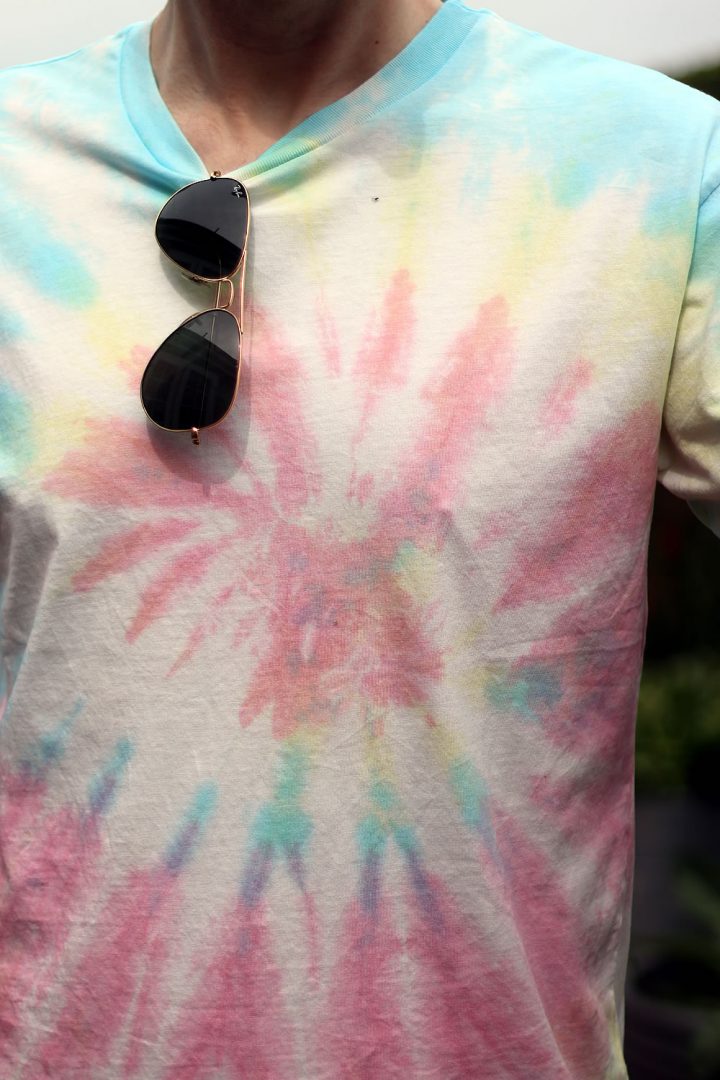 It's tasteful and toned down while still being colourful, and maintains that traditional style of tie dye which is familiar to anyone who knows the trend. As you can see a small fly liked it so much it decided to land on it, right when I took a photo 😀
When it comes to the styling the outfit, I've went for an all round lighter look. On my bottom half, I've gone for my light pastel blue chinos which are from Mango Man. They're perfect for Summer, and wearing them with this tee keeps the overall look very light.
I was debating on whether or not I should wear my navy chinos with this tee, but I opted for the lighter shade. Navy chinos would still work, but since it's the Summer, I thought keeping it a complete light outfit would be more laid back and fun, in-keeping with the style and design of the tie dye.
For that bit of contrast, I've gone for my navy blue Ugg shoes. They're suede and are casual shoes, so you get the smartness of wearing a shoe over a trainer, along with the casual look of the suede and blue. They always look good, and are so comfortable to wear.
I needed some sunglasses to keep the look at it's summery best, so went for my Ray Bans.
Let me know what you think of this tee, outfit and the tie dye trend overall. Have you joined yet? This T-shirt only set me back £14.99 and there's cheaper options, so it's a good trend to jump on, even if it's just for this one Summer.