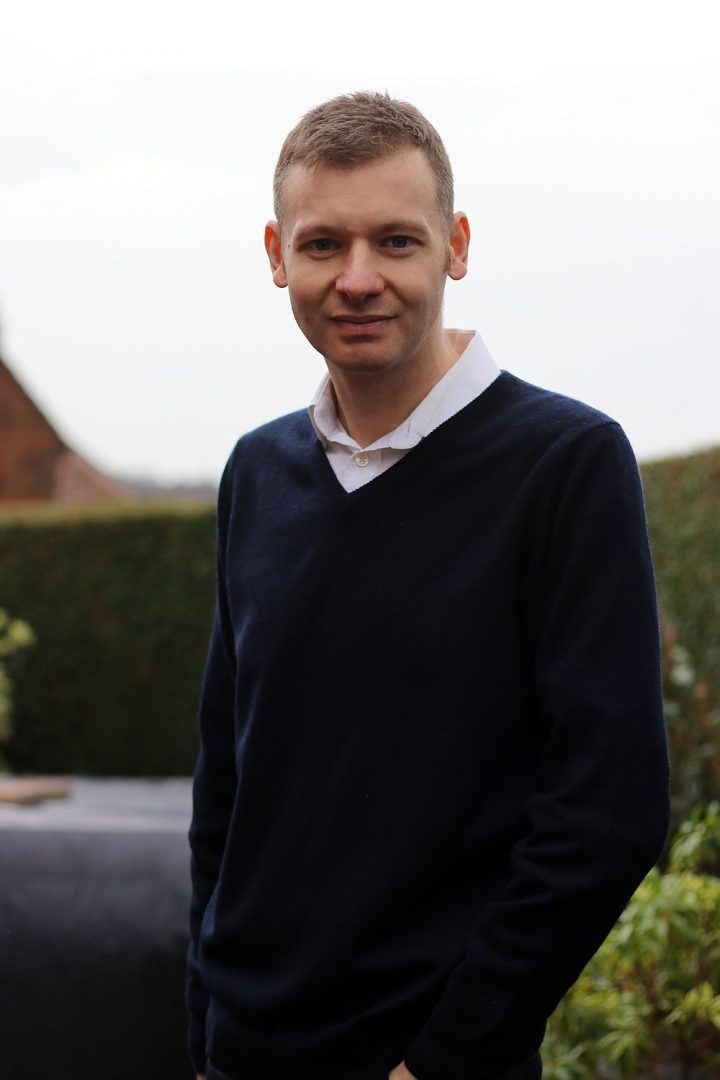 We're still in the winter, and that means layers, and wearing clothes to keep us warm. I got a new navy cashmere V-Neck jumper, and it's brilliant.
Here's everything you need to know about this knit, and how I've styled it.
When it comes to this season, a good jumper or knitwear is an essential winter fashion piece of clothing. The good thing about a jumper is that you can layer it with other clothing, that can be an undershirt such as a tee, or a smart shirt, and an outer layer too.
In this case, this jumper is a V-neck, which means the under layer is visible. Since this is a really nice and smart jumper, I chose to layer it with a white shirt. This pulls the outfit together and makes sure that it keeps it's smarter edge.
But this is no ordinary jumper, it's a cashmere knit. Cashmere is expensive, but it is worth the extra money. I think that if you can afford to, you should have at least one cashmere sweater in your wardrobe.
Why?
First of all they're super soft, and feel really luxurious to touch and wear. They're usually smart by design, and you'll feel like a million dollars wearing one. They also last quite a long time. I have a few jumpers, and they're all still in really good condition, after a few years of ownership.
If you're going to go for the expensive option and you only want to buy one or a few, I would advice choosing a staple colour. This is navy which means it will go with virtually anything. Other good colours include shades of grey, or black.
I own a red one, but this is harder to wear with pieces, and I have to be careful not to wear it with certain colours, as it will clash and look bad. But rest assured, having a navy option means it's pretty hard to go wrong.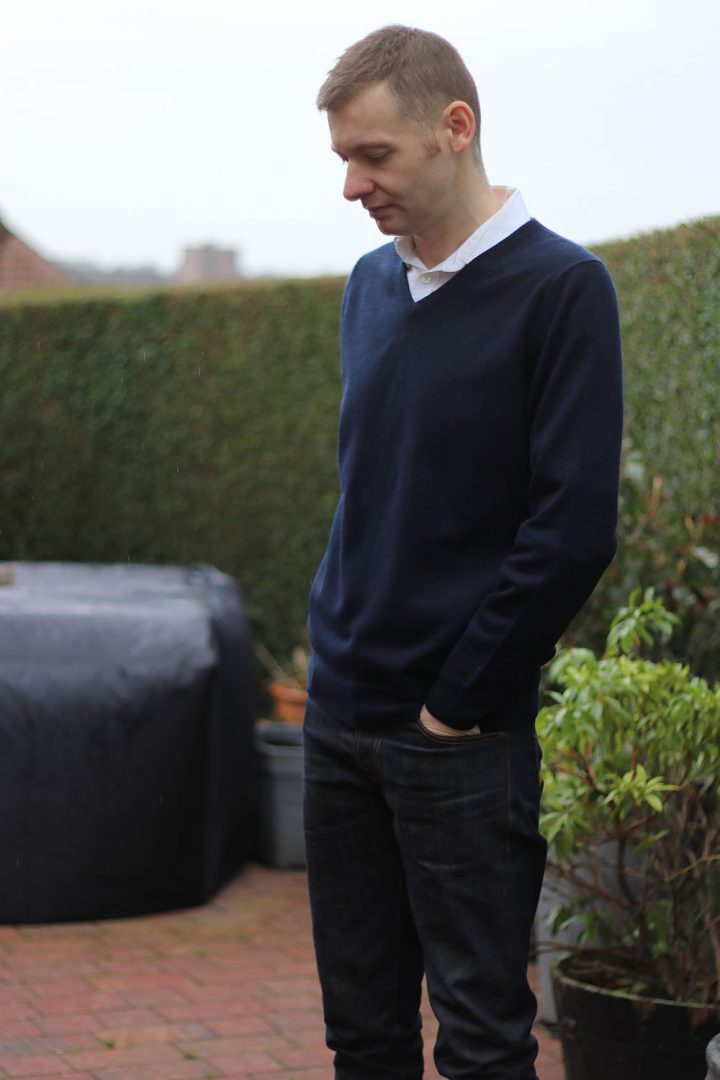 A small word of warning on cashmere: There are some brands and shops which advertise cashmere or a cashmere mix.
What does this mean?
Essentially, this means that it will only be part cashmere, and part something else. Commonly this is wool, so you may see 90% wool and 10% cashmere. There's not necessarily anything wrong with this, but it's always good to know before you commit to buying.
This is pure cashmere from M&S, that is 100% cashmere. I have other pure cashmere jumpers and they're all great. I have one or two others which are part cashmere. They are very good, but there's a subtle but noticeable difference when you touch either one side-by-side.
The fit is of course important, and I really like the cut. It's not super slim, but it's also not too loose and baggy. It's right in the middle, making it easy to wear as a smart piece, or when you want to kick back and relax, it works too.
How I Styled My V-Neck Cashmere Sweater
I styled my v-neck cashmere sweater with a white shirt under, keeping the look smart and sharp. To maintain this, I wore dark denim which are plain and solid in colour. once again this is in-keeping with the smart casual outfit look, and I think this works well.
Let me know what you think of this look and cashmere knits. You can check out more style and outfit ideas if you're wondering what other clothing you can pair with this cashmere sweater.