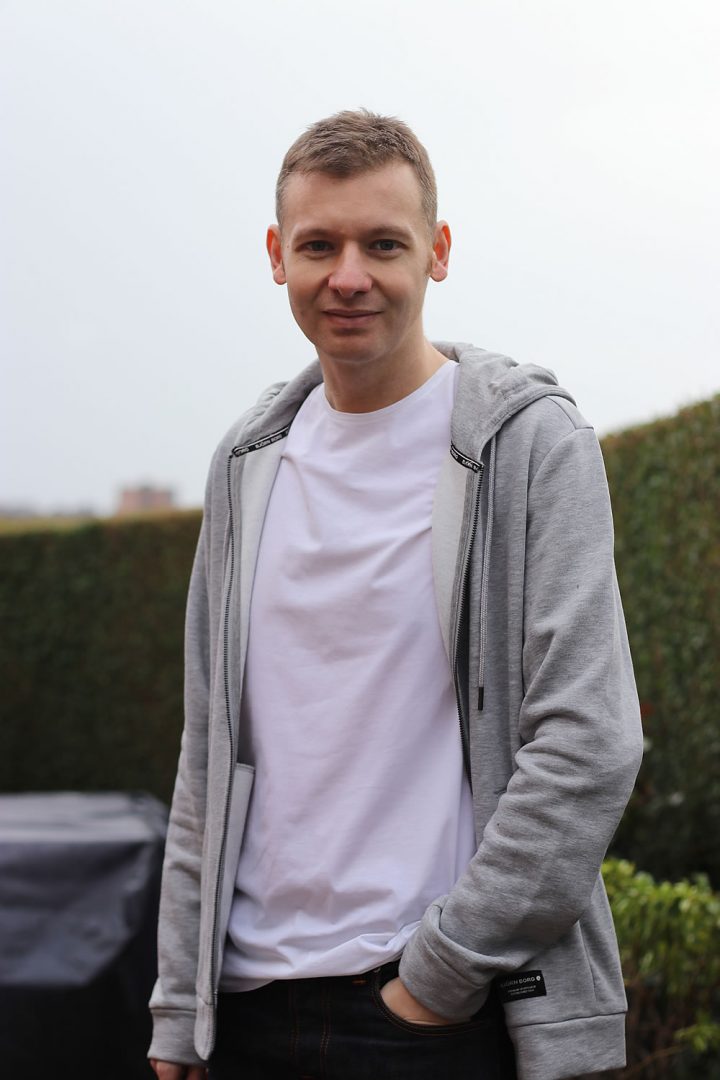 I've got a brand new hoodie! It's grey, and it's brilliant.
Sometimes it's cool to dress up, look smart and have a bit of sharp style. But then there's the time you just want a bit of laid back, casual style, right?
That's where cosy and chilled out menswear comes into play, which includes sweats, and a staple of those is a hoodie.
When it comes to fashion, hoodies have been in and out over the last 15 years or so. They gained popularity, then that died off, sweatshirts took over, and now it seemed everyone loves relaxed clothing, with both traditional sweatshirts and hoodies being embraced by all.
When it comes to laid back clothing, I've found my love for hoodies again, along with a lot of sweatshirts too.
I picked up this grey hoodie, which is from Bjorn Borg. Here's what I think of it, and how I style it.
Hoodies can be worn a few ways. You can dress up a hoodie, or for most occasions, you can wear them as a casual piece of clothing. When it comes to this grey hoodie, I intend on wearing it as a relaxed piece.
Part of this reason is because of the fabric – It's so soft and nice to touch. It's made from French Terry which is so soft to touch, making it perfect to wear when you're just chilling out. Whether it's watching TV or relaxing in the house, this is going to be so comfortable to wear.
There's two options when it comes to a hoodie – A pull over or a zipped option. This is zipped, meaning you can wear it a couple of ways. Fully zipped up, part zipped or open, like a kind of hooded jacket.
The good thing about a zipped hooded sweatshirt is the versatility in these three choices. Wearing it open will give a layered look, but make sure you've got something presentable under it. Wearing it zipped and that doesn't matter so much.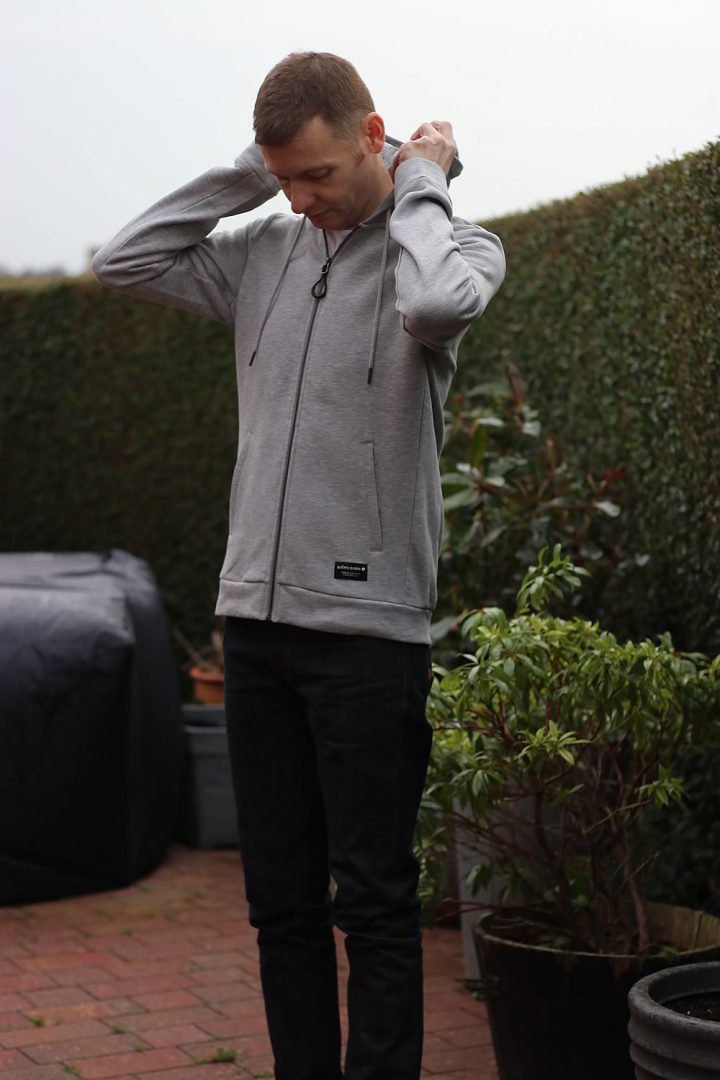 I wear this in two ways. When it comes to outside, I usually wear these partly zipped or open. It acts like a kind of jacket without wearing a coat. When it comes to wearing inside, I usually wear these fully zipped up,
Since it's grey in colour, it makes it really easy to pair with virtually any clothes.
I have chosen to wear this with a plain white T Shirt. I think that the light grey and white go really well together. It gives the outfit a really light and airy look. It's a laid back outfit, without looking too sloppy but still being relaxed.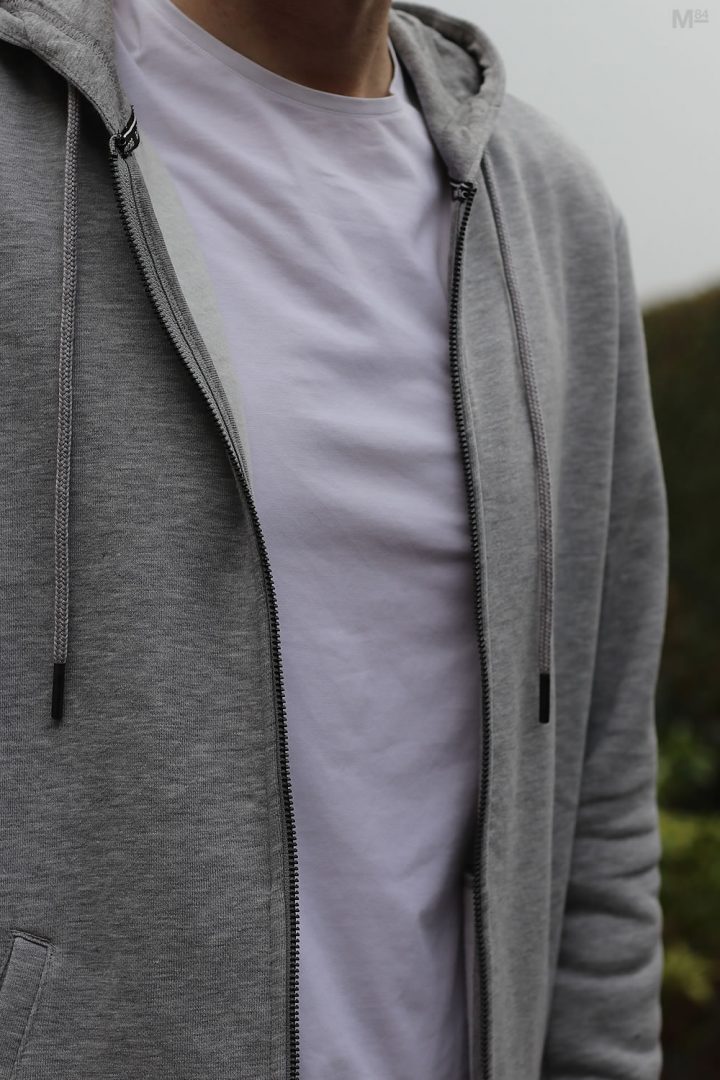 I have to come back to the fabric because it's so nice. It's plain grey in colour with almost no markings, the only logo being a simple and clean Bjorn Borg badge to the bottom of the hoodie.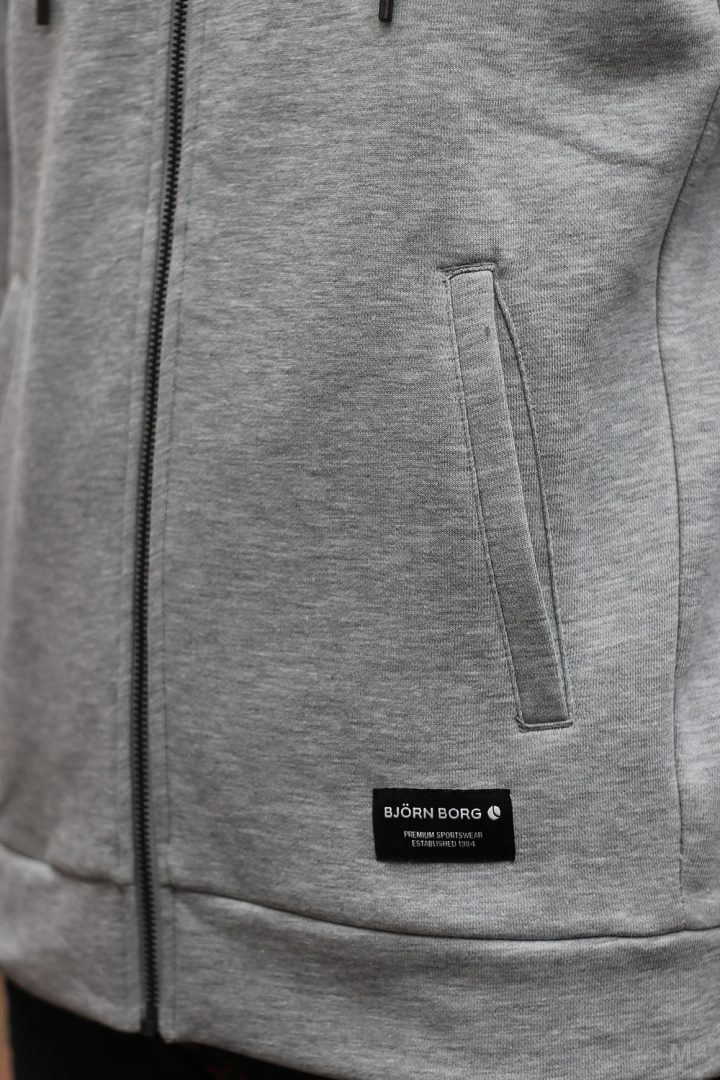 It comes with welted pockets, and the metal zip down the middle feels quite solid.
This grey hooded sweatshirt is definitely going to be one of my go to pieces of casual clothing when I want to just chill out at home.
Thanks For Reading...Want More? 🙌
Hi, I'm Michael 👋 I'd love you to subscribe to my newsletter for exclusive content & updates on my blog straight to your inbox. (No spam, I promise!)