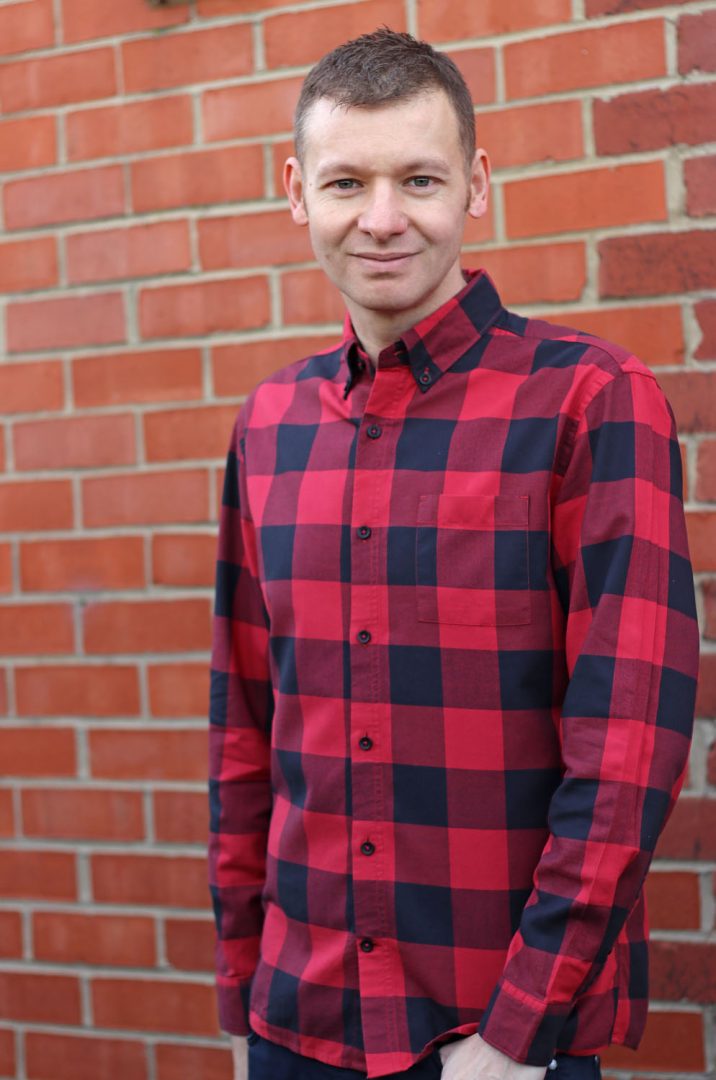 Happy Monday guys!
I've added a new shirt to my wardrobe…Kind of. It's this black and red check shirt which I got from Mango Man. You might be thinking you've seen me in this before, and you'd be kind of right.
When I bought my navy check blazer in the sale I came across this shirt, and I love red & black style check shirts, so I thought I'd get it. I knew I already had one or two red & black check shirts, but I thought they were from a different brand.
I decided to get this because it was really inexpensive and I thought I might as well since I was getting the blazer. Then after it came, I took a look in my wardrobe and I have an almost identical one already!
There are some subtle differences to the buffalo check shirts. My older one is slim fit, has contrasting buttons and no chest pocket. This new one I have just got is a regular fit, with a chest pocket and has black buttons. Both shirts have a button down collar. (here's the difference between button up vs button down shirts)
Since this was in the sale and a really good bargain I don't mind, but generally I would prefer to not buy similar clothing. There's not really any need to own a few shirts of exactly the same pattern, when it comes to sustainable fashion it's not the way to go.
But now that I do have it, it's not going to go to waste. It's a good quality shirt, made from soft fine cotton and has a good fit. I usually prefer the slim fit, but because this is a casual shirt rather than a smarter shirt, the looser fit is perfectly fine.
But I think I prefer the black buttons on this one as opposed to the pearl colour buttons on the other. Those are quite a contrast which is something I usually like, but the black buttons on the front of this shirt just looks so clean.
When it comes to shirts like this, I prefer them as a Summer option, where I can wear this on it's own, or opened with a white T-shirt under, and roll up the sleeves. I might play around with the style, possibly using it as an additional layer with other clothing.
I can use it as an under layer with a round neck jumper or sweatshirt, with the check collar being exposed it will give a bit of a patterned detail to an outfit.
Needless to say, even thought I've already got an almost identical shirt (as well as a few other red check shirts!) I am happy with this shirt. I look forward to wearing this one for a long time.
Thanks For Reading...Want More? 🙌
Hi, I'm Michael 👋 I'd love you to subscribe to my newsletter for exclusive content & updates on my blog straight to your inbox. (No spam, I promise!)