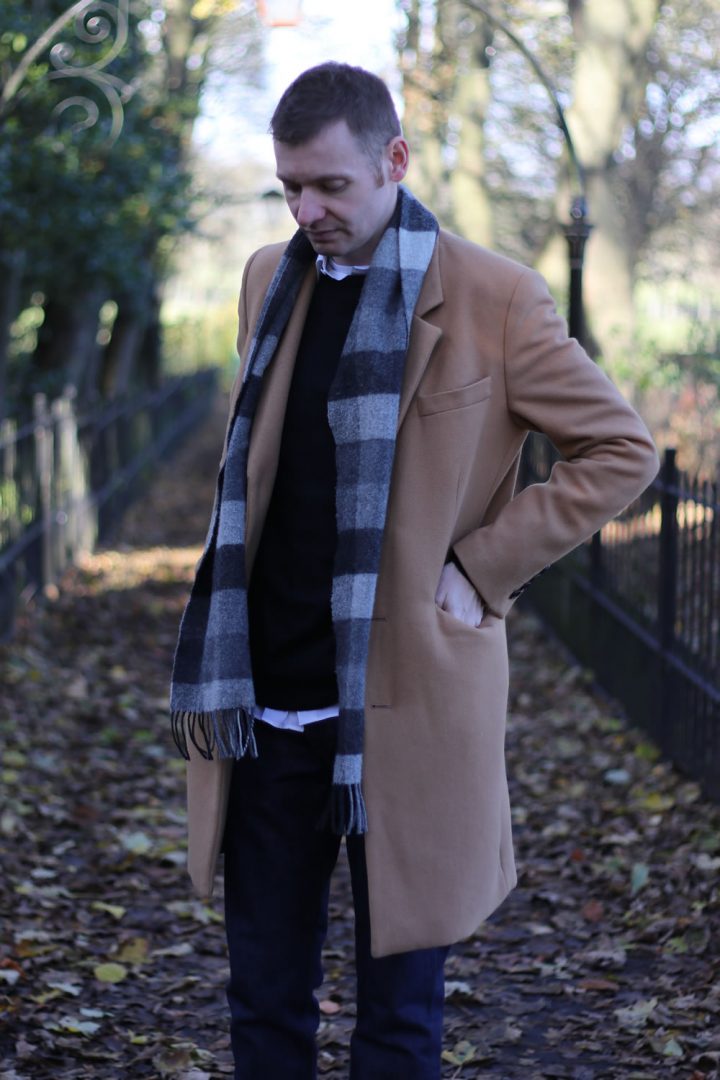 Happy Friday and start of a new month guys!
Can you believe it's February already? I certainly can't. It seemed like only the other day we were celebrating Christmas, then New Year, and the start of 2019, and now we're already one month down. Pretty crazy stuff.
If you've put the weather on TV you'll know we're definitely in the Winter right now, with record lows in the USA, and the cold and snowy weather has been making it's presence felt here in Newcastle and the rest of the UK too.
It's been so cold over the last week, so getting your clothing right for such temperatures is key. It's not just about thick chunky stylish knits, but layering is always key for weather like we've been having lately.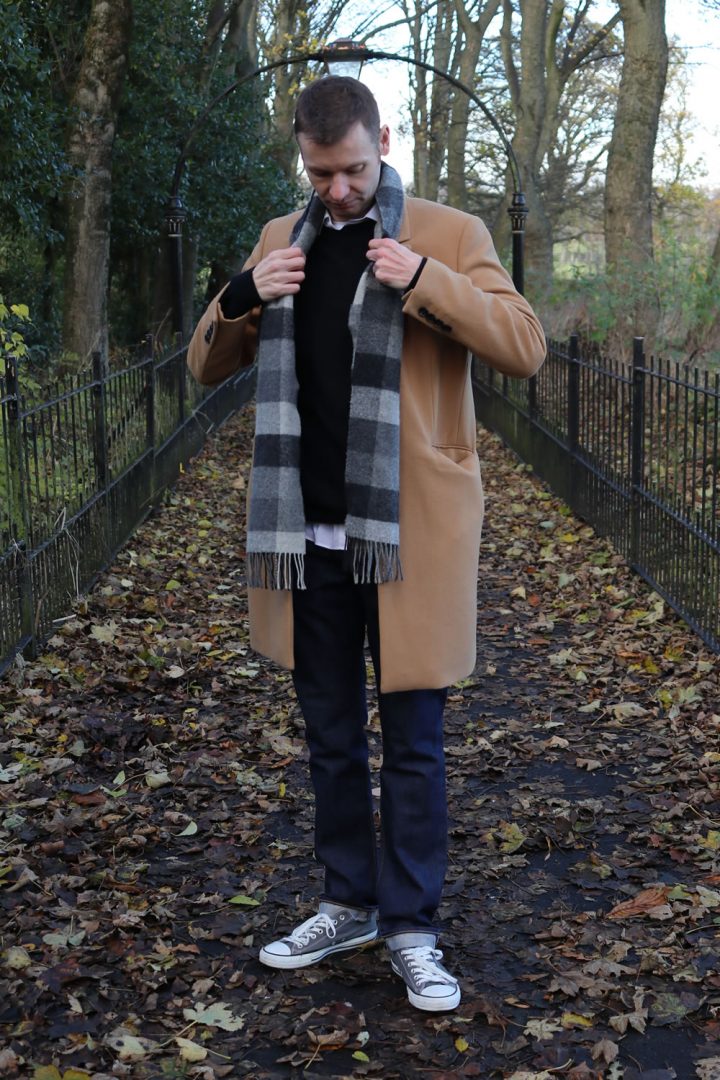 For a lot of this week I've gone for my camel overcoat as my last and outerwear layer, and it really does do the job well. The melton wool blend is really thick, and stands up to the cold really well.
When it comes to a jumper, I've went for one of my favourites, my black cashmere jumper. Matching up colours is always important when picking out pieces, and the black goes very well with the camel colour of the coat.
The first layer holding everything together is a simple white shirt, which I leave slightly un-tucked. It gives it a more casual and laid back look which I kind of like for this outfit, along with the exposed collar popping out the jumper. My pair of PRPS selvedge denim for my bottom half which are a slim tapered fit.
I finished off the look with my check scarf which is from Barbour. It's made in Scotland, and is pretty good quality. I've had it for a few years and it still holds up quite well in this weather. As for the footwear, I've gone for my grey Converse Chuck Taylor's which are a cool toned down colour.
What are you up to this weekend? It's a bit of a sports weekend, with plenty of football on over the weekend. That includes Newcastle vs Tottenham on SKY, and then on Sunday, the Superbowl.
I've watched the Superbowl for a few years now, and it's became a tradition. I bought a Patriots T-shirt several years ago and wear it when they play, and I've been kind of lucky since they're in the Superbowl yet again, and were last year but lost. My Patriots T Shirt was definitely worth the purchase! 😀
Whatever you get up to, have a great weekend, and wrap up 😀
Let me know what you think of this look, and find more outfit ideas on the fashion blog if you're looking for some inspiration on what to wear.