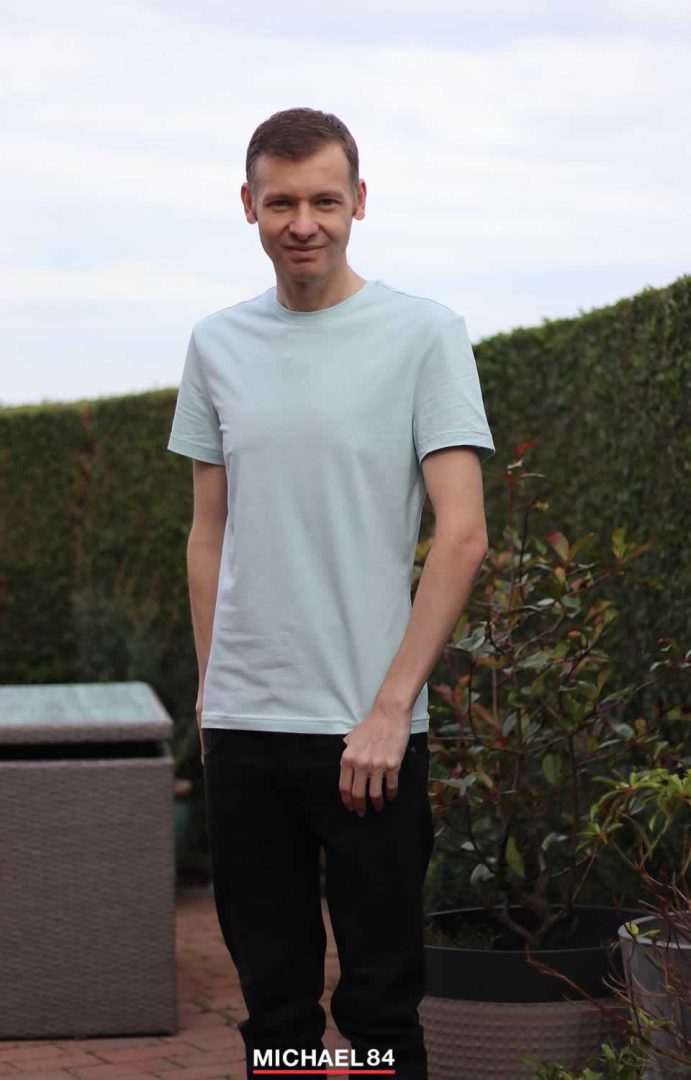 Hey guys!
I hope you've had a good week. Summer may be over but that doesn't mean it's the end of wearing t-shirts, not just yet anyway. I've got myself another brand new tee, this time a mint green t-shirt and this is the outfit I put together.
I wore my mint green t shirt with my black jeans. This is a nice casual outfit, and I think that as far as colours to wear with mint green, black is a good one. The top is a pastel shade which has low contrast, while the bottoms are as dark as you can get. I think these two colours really do compliment each other well.
I would tend to associate mint green as a spring or even summer colour, but I think it can still be work and be fashionable in autumn. We still have quite mild weather, we still have a few sunny days left, so it's fine to wear.
I could also layer this with a jacket when the temperature drops. Again I think black would be the go to colour, and a black denim jacket or bomber would be the piece I would choose.
As far as the fit goes, this t-shirt is an H&M slim fit t shirt. I have a few of them and I really love the fit. Previously I went with a small, but although they do fit, they *just* fit. This time round I've went for a medium, and it has a perfect fit.
While the small is the tiniest bit small, this one has a small amount of room in. This keeps maintains the fitted look and silhouette, while giving it a bit more room to breathe.
As for the denim they're not just black, it's my Nudie Jeans black selvedge pair of jeans. One of my favourite pairs of jeans, and I think they look the part with this tee.
Since it's a plain top it's timeless, and I'll be looking forward to wearing this one next year too.
I really like this combination, next spring I might try this with a pair of white jeans or something similar.
Have a great weekend 🙂