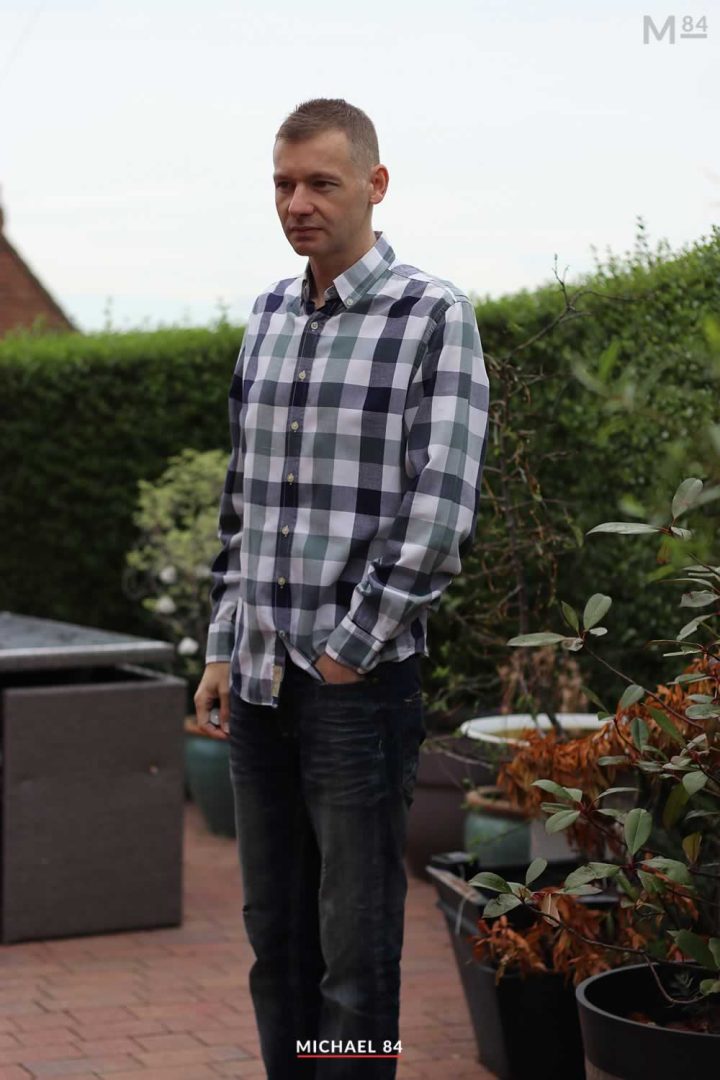 For today's outfit I have decided to go for a really easy going, easy to wear outfit which includes a button down check shirt.
This outfit combination is a button down check shirt, mid blue denim jeans and white Adidas Stan Smith trainers.
Here's the details.
Check shirts are something which I really like. In the summer months you can wear them open with a plain t-shirt under, but when it starts to get a bit cooler in autumn, button up the front and wear as a proper shirt.
This one is a button down collar (here's the difference between button up and button down) which is usually a tell tail sign of a shirt which is more casual rather than being a formal shirt.
When it comes to the check pattern, I am quite particular with what I like. Thankfully I can say this is one pattern which I do like.
The colours in a check pattern are important, and these go together so well. It's a combination of a cool green and cool blue with white, which all work really well together.
It's quite a muted and toned down colour palette, which means it can work on so many levels with a range of different clothing.
The shirt comes from Mango, and I got it a while back and have worn it with a whole host of other outfits.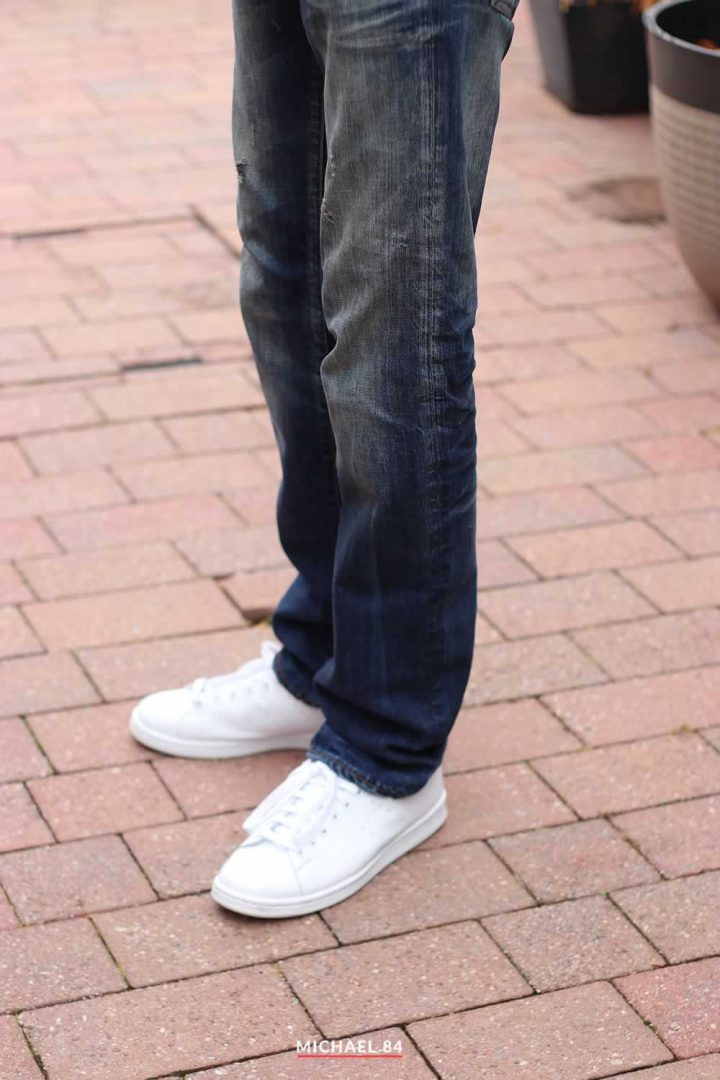 For the bottom half I went for a pair of PRPS denim jeans in a mid blue colour.
When it comes to jeans there's no doubt I prefer dark jeans over light. The darker the better for me.
But occasionally I prefer a change, and that's where these jeans come in.
Lighter blue colours of denim are often seen as more casual, and I think that that's where these jeans lie.
Not only that, but they have some distressing on them too.
Since I usually wear dark and plain jeans, it's good to mix things up and go for these which are different to my usual day to day style.
These jeans compliment the shirt well, and give the overall outfit some edgy style, casual while not being sloppy.
For the footwear I have went for my white Adidas Stan Smith trainers.
Stan Smith's can be dressed up or down, but I feel with the rest of this outfit I'm definitely wearing them as a casual pair of trainers.
That's my outfit for today if you're looking for some outfit inspiration. I would call it casual with a bit of edgy style.
I wanted something different from the T-shirts and jeans outfits, and wearing a check shirt is one way of going about it.