Happy T Shirt Tuesday!
This week could be the last, since we're into September now, and it's a bit of a Summer feature, unless we get some nice weather, judging by today, that's not going to happen.
This week I've gone for the all black look; A plain black T Shirt outfit with a pair of black jeans.
All the details on the outfit are below.
But first, happy new week! Last weekend I done quite a bit without doing very much; That's been the story of my life for the past couple of weeks.
When there's stuff you've got to do which can get in the way of other stuff, and before you know it time has passed you by.
The good thing is that I've been able to create some really good content for the blog which will be coming in the next few weeks.
There's everything from fragrances to style and fashion, as well as some life topics too.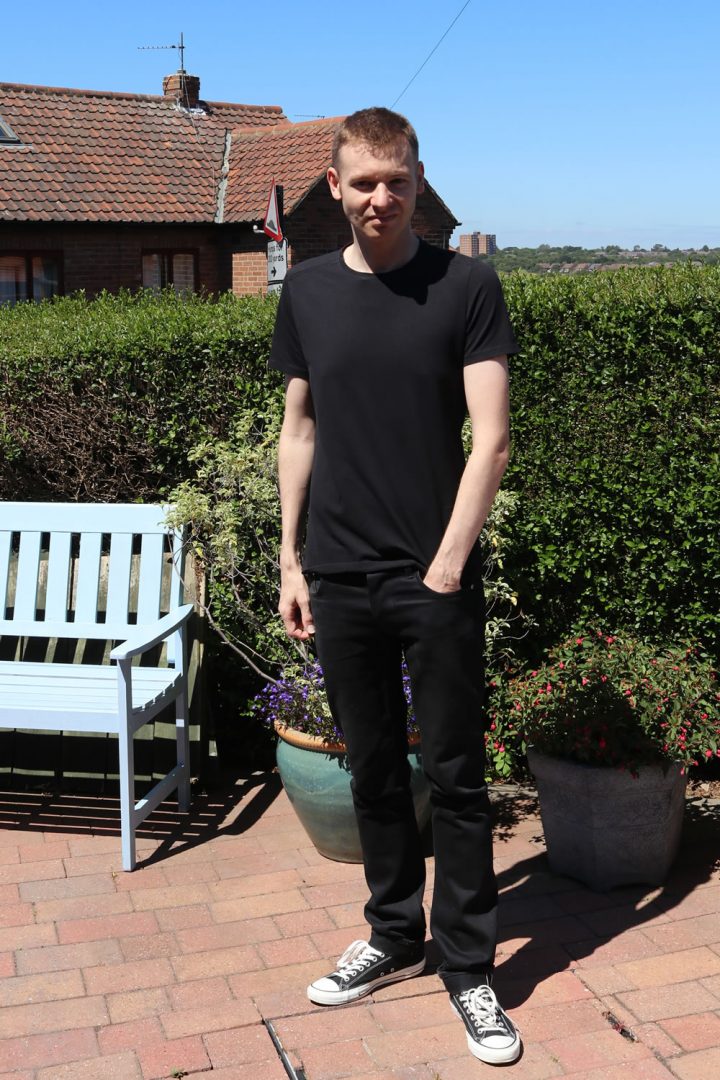 As mentioned for the outfit this week I have gone for all black. It's a classic style which I love, it's simple to pull off, anyone can wear it and it looks smart but is incredibly effortless.
They do say that black is slimming, but when you wear the same colour on the lower half, it has an even more dramatic effect.
It creates one long slender silhouette, so it can make you look taller, not that I really need much help, but it's always good.
For the T-shirt I went for a Mango option. I have a couple of these, and they're super soft and silky tees which are a fitted style, and come with a bit of elastine which gives some stretch to give a good fit.
I really like the fit of the tee, so much in fact that I had to buy two.
They were from their home range which I don't think they do any more which is a shame, because they are so good.
For the denim I've gone for the good old faithful, my favourite black jeans from Nudie Jeans. Do I need to say anything more about them which I've never said before?
They're the Grim Tim fit which is my preference, have a button fly which I prefer, and of course, they're selvedge denim.
To complete the whole look I've went for black and white Chuck Taylor All Star Converse. It keeps all the black in check, with the white detailing on the trainers setting everything off just right.
If you've ever wanted style advice and you're looking for something quick and easy to wear when you're in a hurry, an all black outfit is always going to be a good go-to option. You can check out more outfit ideas too.
Let me know what you think of this outfit, and have a great Tuesday 🙂