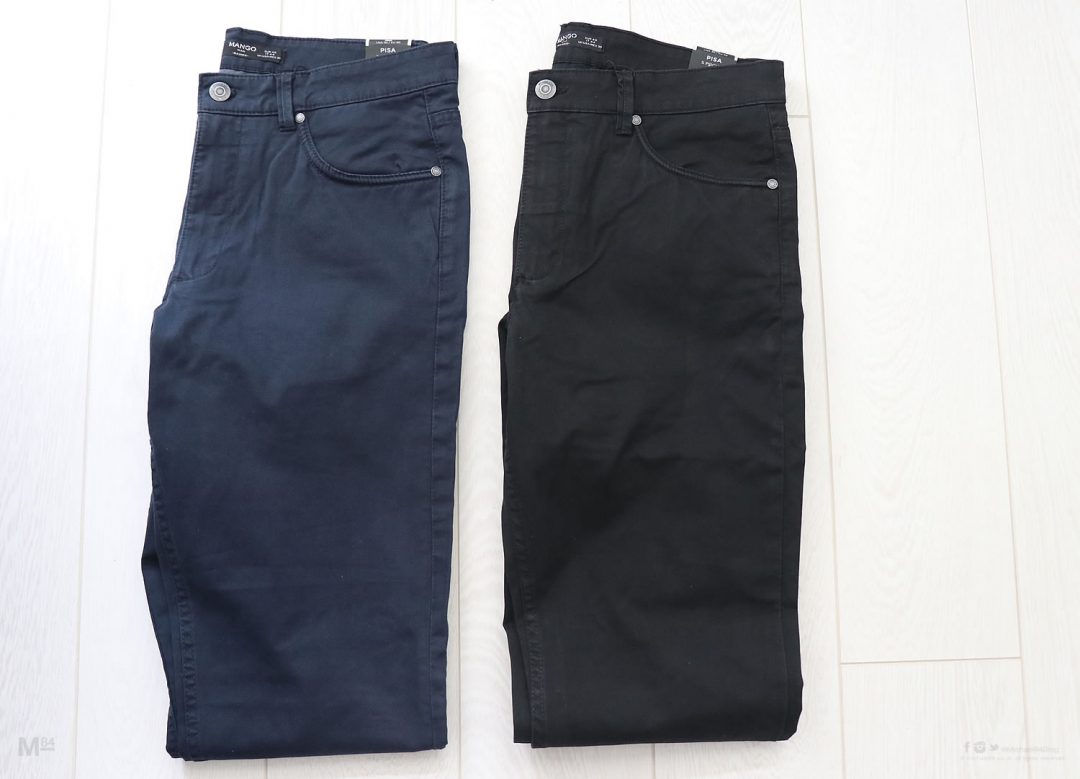 Hey guys!
Happy Sunday. It seems like all I have done for the past few weeks is buy new clothes to expand my wardrobe, and I'm not stopping (although I really should!) and I've picked up a couple of pairs of Chinos from Mango MAN.
I love jeans, there is no doubt about it. They are what I wear the majority of the time, they're my go to item of clothing when it comes to the lower half of my body. My collection is pretty huge, with most being dark indigo, a few pair of black and some colours too. But what about chinos?
I've already got a few pair, but I don't wear them as much as I'd like. I recently got some chinos from Uniqlo which are a sand colour, perfect for Summer. I've also got a grey pair, and one navy pair. But that's pretty much it.
I've expanded the range and got a pair of black and another pair of navy. Both of these colours will work in all seasons and will be able to be paired up with virtually everything in my wardrobe.
One of my biggest hates of chinos are the pockets. Since these are trousers, most fashion brands which make chinos do slanted pockets, with many not very deep. These are a nightmare because if you keep things in your pockets, they tend to fall out.
Like most guys I keep a lot in my pockets, from money to my phone and keys, so obviously don't want things falling out. That makes wearing trousers less desirable in comparison to jeans.
But these Mango chinos are a 5-pocket style with straight cut pockets. These are perfect and exactly what I would look for. The pockets are exactly like jeans, but of course these are actually chinos. The pockets are also fairly deep, a must-have these days for mobile phones which are only getting bigger.
I really like these chinos, the fit is a slim fit which works really well, they're not too tight and the leg is slim. The quality of the cotton is very nice too, soft but not too soft, with a nice chunky button and a zip-fly.
The length is nice, maybe a tad small for my long legs if I decided to roll them up a little, but that will work well in the Summer to show off some socks or a bit of ankle.
In fact I like these so much I may get myself a couple more pair in other colours, so keep an eye on the blog for them 😉
Thanks For Reading...Want More? 🙌
Hi, I'm Michael 👋 I'd love you to subscribe to my newsletter for exclusive content & updates on my blog straight to your inbox. (No spam, I promise!)