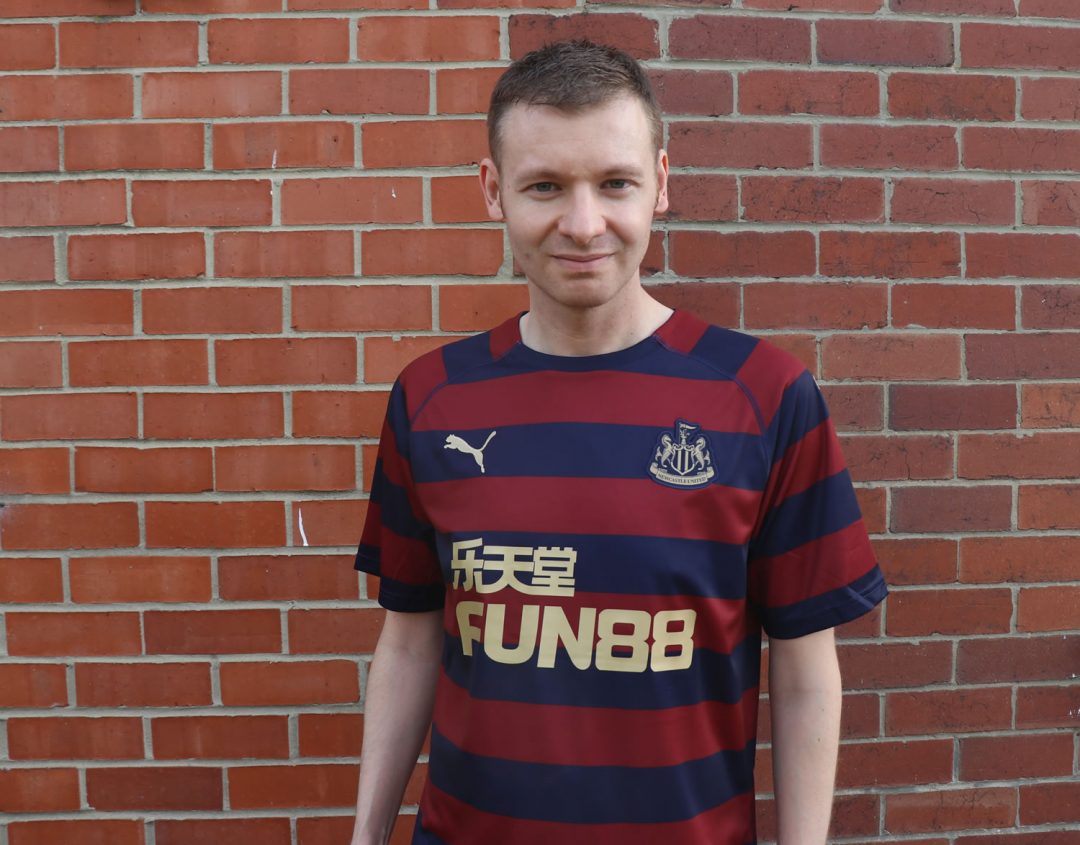 I am so excited that the Premier League is back! We're in for a great football season, everyone is excited coming off the back of the World Cup, and it's the opening weekend of the Premier League.
Last night it all kicked off with Manchester United vs Leicester, but today the first game up is my team, Newcastle, and I've got myself the shirt.
It's the first Newcastle shirt I've bought for years, and it's one I've been waiting for, for a long time. This shirt should look familiar if you're a football fan from the 90's, as it's the same design as the Newcsatle away shirt in 1995-96; When Newcastle actually had a title challenging team!
It looks brilliant. The 2018-19 away shirt is Maroon and blue horizontal stripes with gold accents for the badges, I think it looks brilliant. The only big difference was the one from the 90's had a grandad collar which was cream/ecru, but other than that, it's a modern version.
I saw this shirt several months ago, and it was rumoured this would be the design, which got me and all the fans who are around my age excited. It's the best Newcastle shirt for a very long time, so I had to get it for myself.
It looks like it's going to be a really tough season for Newcastle this time round, with all the teams you'd expect to be rivals buying players on deadline day, Newcastle only brought in one. We'll certainly not be seeing the kind of football we used to in this shirt, with the likes of Ferdinand, Ginola, Lee, Beardsley, Albert and Asprilla who used to wear it. But as long as Newcastle stay in the Premier League, that will be fine.
Our first game is against Tottenham in a few hours time, who made records of their own by not buying ANY players in the Summer; The first time a team has ever done that in the Premier League.
It's going to be another interesting season at the top and bottom of the league, it's all about to start! 🙂
Thanks For Reading...Want More? 🙌
Hi, I'm Michael 👋 I'd love you to subscribe to my newsletter for exclusive content & updates on my blog straight to your inbox. (No spam, I promise!)