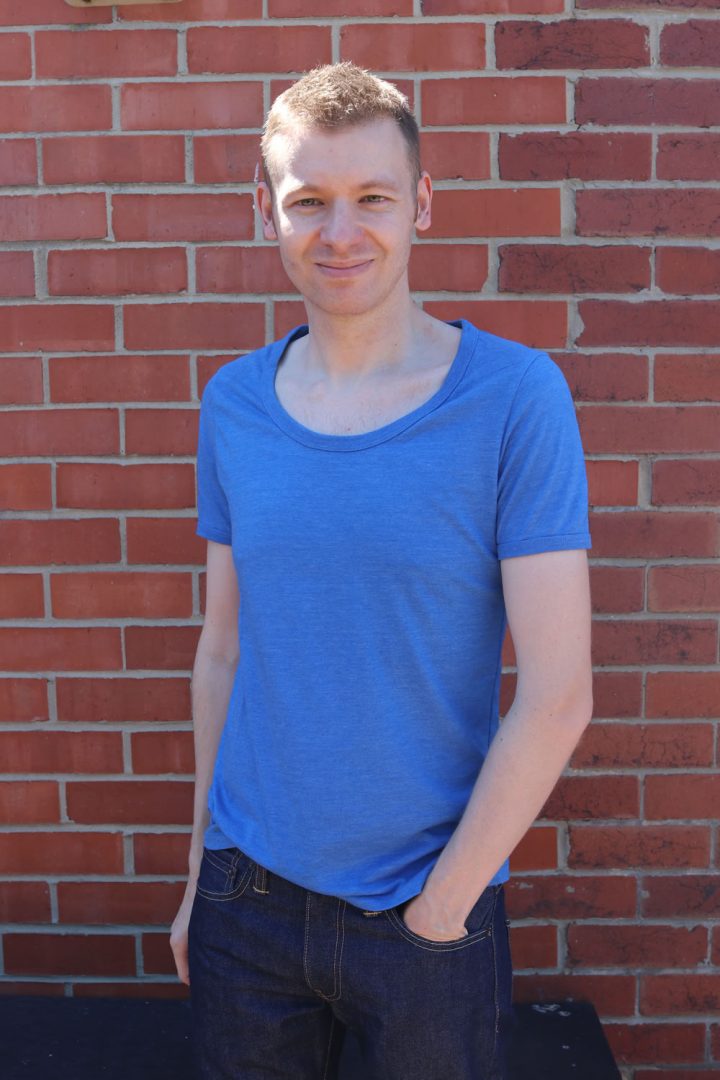 Happy T-Shirt Tuesday guys!
I hope you're all having a good week so far. This weekend you'll know I went to the NE1 motor show which was great, and now I'm settling into another really, really busy week! It's still warm, still T-shirt weather, but the rain has come back in recent times, however it's still plenty warm enough to get away with wearing a tee without the need for jacket or anything else.
This is what I've gone for this week.
It's just a simple basic T Shirt from ASOS, but I love this colour blue. It's a deep, rich colour of blue, darker than sky but lighter than navy. The fit is also pretty good, and the thing which sets this apart from my usual T Shirts is the neckline.
It's a wider neckline, and is called an O neck, which is simple to explain; It's in the shape of the letter O. It's not my favourite style, it's quite a large opening, and I usually prefer the standard round neck or crew neck as they're also called.
But since it's a muggy kind of day, this kind of shape is fine, and it's good to have a change of style every now and then.
The quality of the cotton is really nice for the money, I got this a while back, and think it was part of a pack of 2 tees for £15 or something like that, so a reasonable deal.
I've teamed it up with some indigo denim, which is by far my favourite colour, both are really easy to pair up.
What are your plans for today?
Have a great Tuesday 🙂
Thanks For Reading...Want More? 🙌
Hi, I'm Michael 👋 I'd love you to subscribe to my newsletter for exclusive content & updates on my blog straight to your inbox. (No spam, I promise!)