I got myself a couple of new T Shirts in the sale! If you're a regular reader of my blog you'll have seen them before, they're the RB94 T Shirts from Diadora.
If you're not familiar, Diadora collaborated with Roberto Baggio on a capsule collection which was to bring back the styles of 90's trends, in particular the USA 94 World Cup. The original collection featured a few pieces at the back end of last Summer and was limited, then shortly after a wider collection was released, including these T Shirts.
As mentioned, they're based on the home and away shirts of the Italy football team, who played in blue and had a white away shirt. These tops are iconic, Italian football was the best in the world in the early and mid 90's, before the Premier League really took hold. Football has always been huge in Italy, and after Italia 90, they had a real chance of winning USA 94, and got all the way to the final, before losing to Brazil on penalties. Their talisman and star Roberto Baggio missed the crucial kick, but is always remembered fondly around the world as one of the best players to play for Italy.
Since I featured these tees on the blog last year they've always been on my radar, and since going to Rome recently they came back into my mind, and after a quick search I found a couple from the collection which I could get, which were also on sale which was a bonus.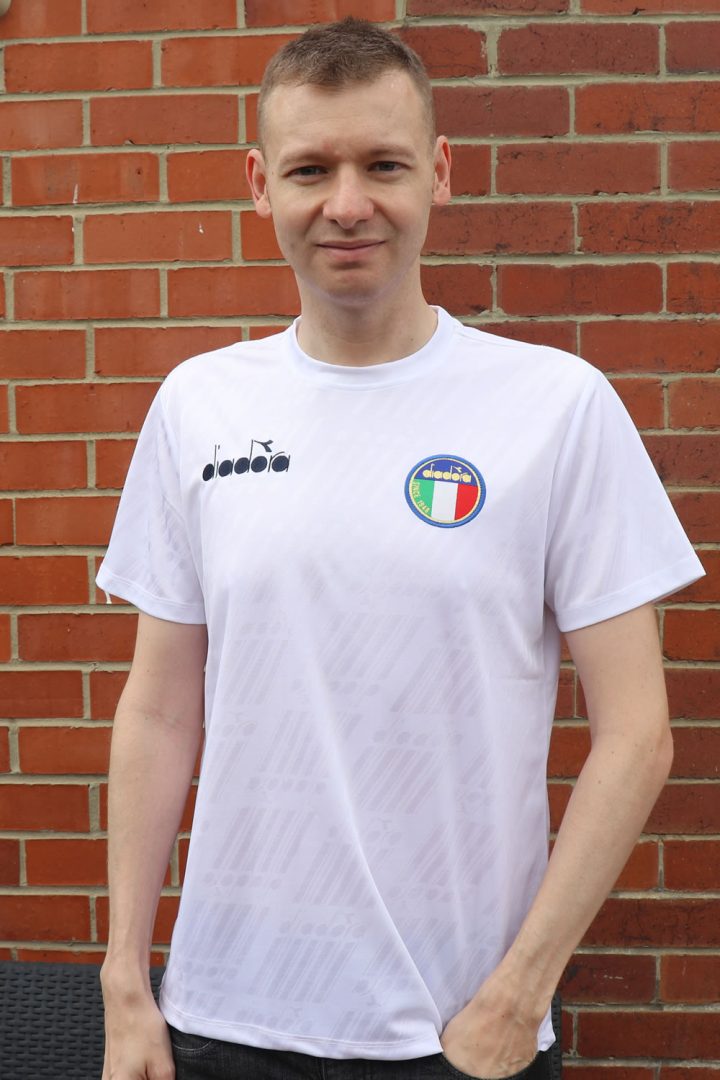 They make perfect clothing for street wear style, and as I've mentioned plenty of times I love 90's trends, so these are perfect. The Italian badge is replaced with an Italian style Diadora badge, along with the Diadora wording on the opposite breast. It has tonal patterns within the shirt, synonymous with the football and sports shirts of the era. It was a tough decision whether to get the blue or white, so I ended up getting both 🙂
Thanks For Reading...Want More? 🙌
Hi, I'm Michael 👋 I'd love you to subscribe to my newsletter for exclusive content & updates on my blog straight to your inbox. (No spam, I promise!)