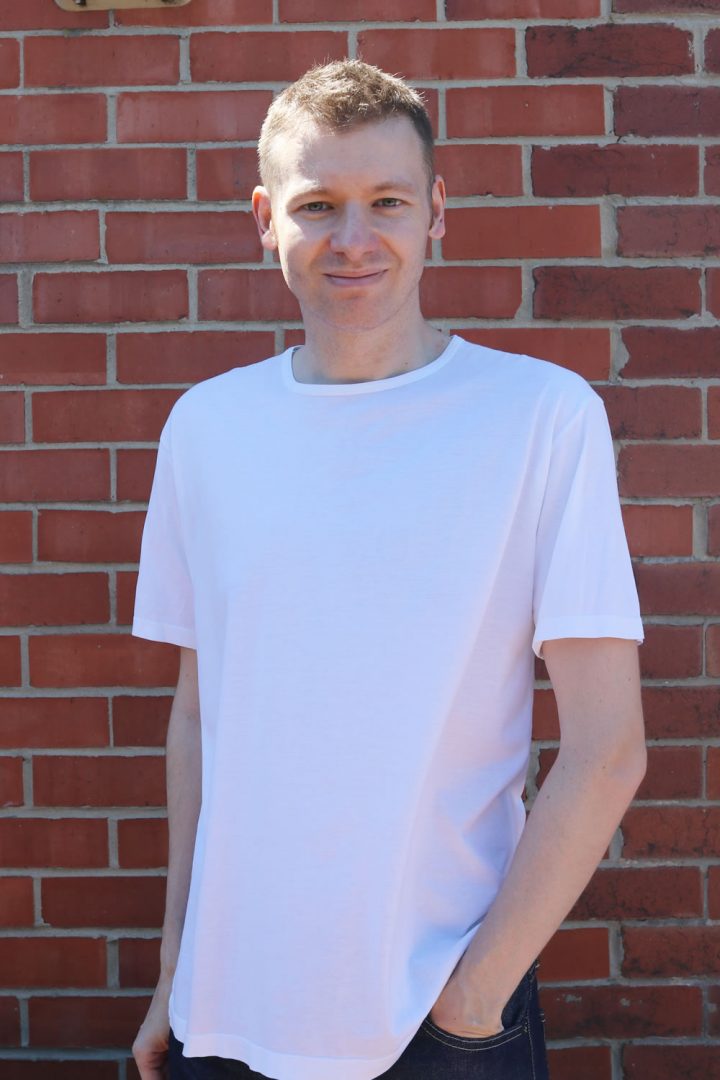 Happy Tuesday!
Since the Summer is here I thought I'd do a little simple weekly style feature called T Shirt Tuesday! I know what you're thinking, the name for the feature must have taken me ages to think of 😉
To kick things off I have gone with a classic, a staple, and some may say boring choice of T-shirt; The humble plain white tee.
A lot of people write off this as just a boring item, because there's not a lot to it, in fact it's probably the most simple thing you could wear. Simple, but brilliant.
If you've read my guide on T-shirts you'll know that no all tees are created equally. There's good and bad, and having the good ones in your wardrobe gives you such a huge options when it comes to creating and picking out outfits.
For the past couple of weeks I've been wearing a lot of sportswear, in particular the Spain shirts, since we've had the World Cup.
I love them and have to wear them while the World Cup is going on, so my usual smart-casual style usually takes a back seat, especially on match day.
For this look I've kept it ultra simple and wore the T-shirt with a pair of jeans, you can't get any simpler than that. The T-shirt I've went for is a Sunspel one, which is one of my looser fitting options, almost baggy.
I usually prefer a slim or tighter fitting top, but when the weather is hot and it's really muggy, you don't necessarily want something so close fitting to your body.
It's fairly breathable and works well, and it's obviously a piece of menswear that you just can't get wrong.
In the last day or so we've seen some rain, so I could have layered this with a shirt, or wore it with a jacket, and since it's white, it will go with virtually anything I own.
But it's way to warm, so it's just a case of putting up with the light showers and wearing it with nothing else.
What's your favourite item to pair with a White T Shirt?
Related: Here's 10 ways to wear a white t-shirt
Thanks For Reading...Want More? 🙌
Hi, I'm Michael 👋 I'd love you to subscribe to my newsletter for exclusive content & updates on my blog straight to your inbox. (No spam, I promise!)