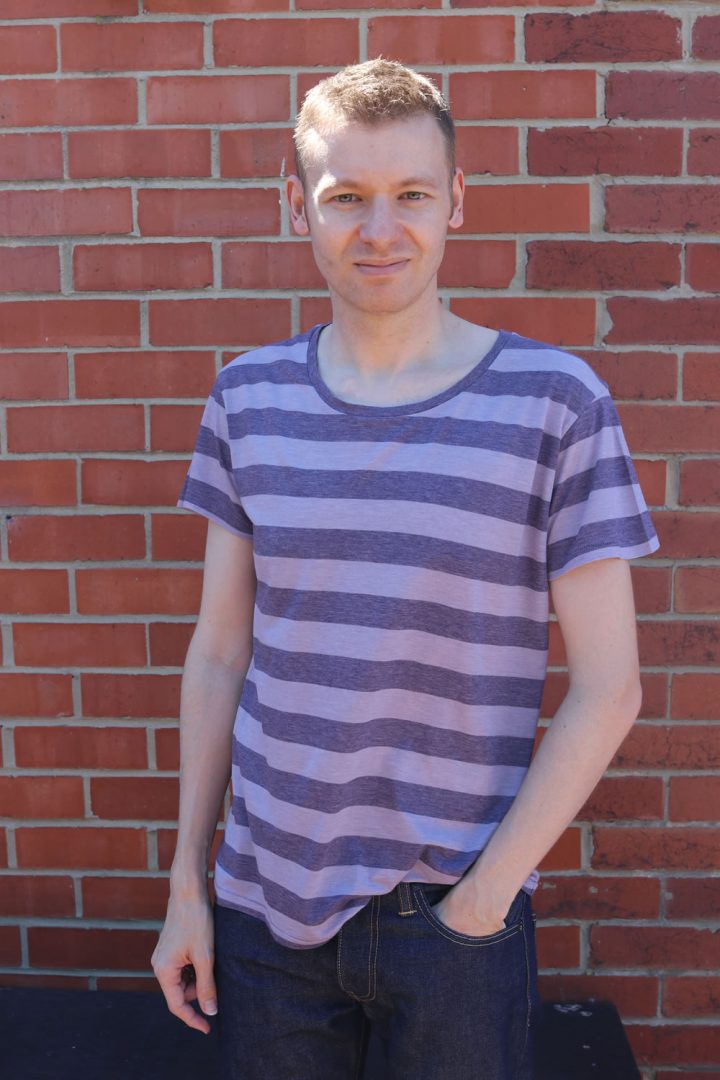 Happy T-Shirt Tuesday!
This feature couldn't have happened at a better time. In the days where we're seeing reports on the news and weather that it's one of the hottest Summer's ever, everyone is running around in nothing but a tee, and in some cases, going bare-chested (not a good look!). This week I've chosen my striped Cheap Monday T Shirt.
See The Full Look Below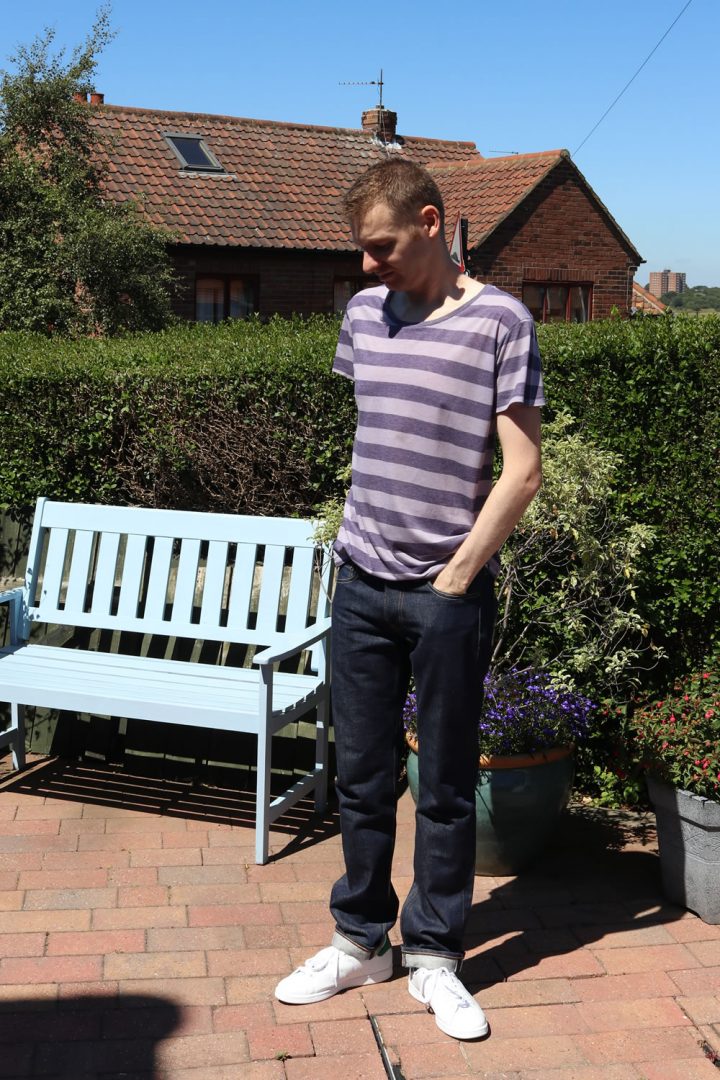 I like this colour for the Summer, it's different. While I love my nautical striped tops, and I really do, this kind of stripe is something different. Purple on purple tonal shades, I like the way Cheap Monday went on this one. It's an incredibly minimal style of design, straight from the Scandinavian handbook, and features no loud patterns, no big logos, nothing.
The neck line of this tee is different from others, it's a wider opening, called an 'O' neck, and as you'd imagine, it's in the shape of an O, which is better for the sticky temperatures. It's made from a soft fine cotton which is really like, so is fine to wear even when it gets hot.
I've teamed it up with my white Adidas Stan Smith trainers, and a pair of denim, my indigo Levi's 511 slim fit selvedge jeans. They've became one of my favourite pairs of denim which I currently own, I love the fit and the quality is right up there.
There isn't a whole lot else to be wearing in these temperatures, although I must say on a night I've been making use of my sweat shorts, wearing them every night when I've been relaxing, and on some days, wearing my smarter chino shorts.
How's your style doing in the heat of this Summer?
Thanks For Reading...Want More? 🙌
Hi, I'm Michael 👋 I'd love you to subscribe to my newsletter for exclusive content & updates on my blog straight to your inbox. (No spam, I promise!)