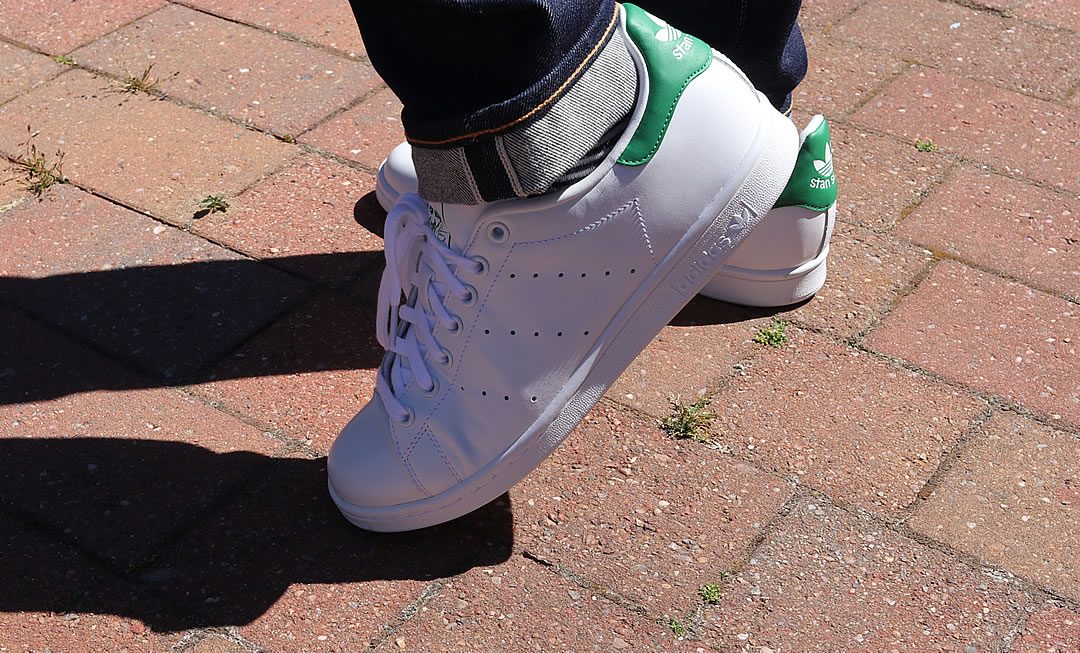 I've owned my Adidas Stan Smith Trainers for a couple of years now, but never done a full review of these infamous trainers.
I thought it was about time I put these through their paces, and shared what I like and dislike about them. There's also the question of are Adidas Stan Smith's still fashionable, and are they worth it.
Here's what you need to know.
What Are Adidas Stan Smiths?
Adidas Stan Smiths are a tennis shoe named after the tennis player Stan Smith. At least that's where you think the story begins.
They were originally called Adidas Robert Haillet in 1965, after the French tennis player of the same name. In 1978 the silhouette were renamed Stan Smith after the American tennis star, and that's what they've been known as ever since.
Although they started out as a tennis shoe, these days they are very much seen as a lifestyle trainer, and are actually not recommended for tennis. That's OK, because the vast majority of the people wearing them are doing so for the style, not the love of centre court.
They are an all white shoe with leather uppers, low profile with a plain cap toe, white eyelets and white laces.
These days they are sold under the Adidas Originals banner, and come in a huge range of different variations and colours.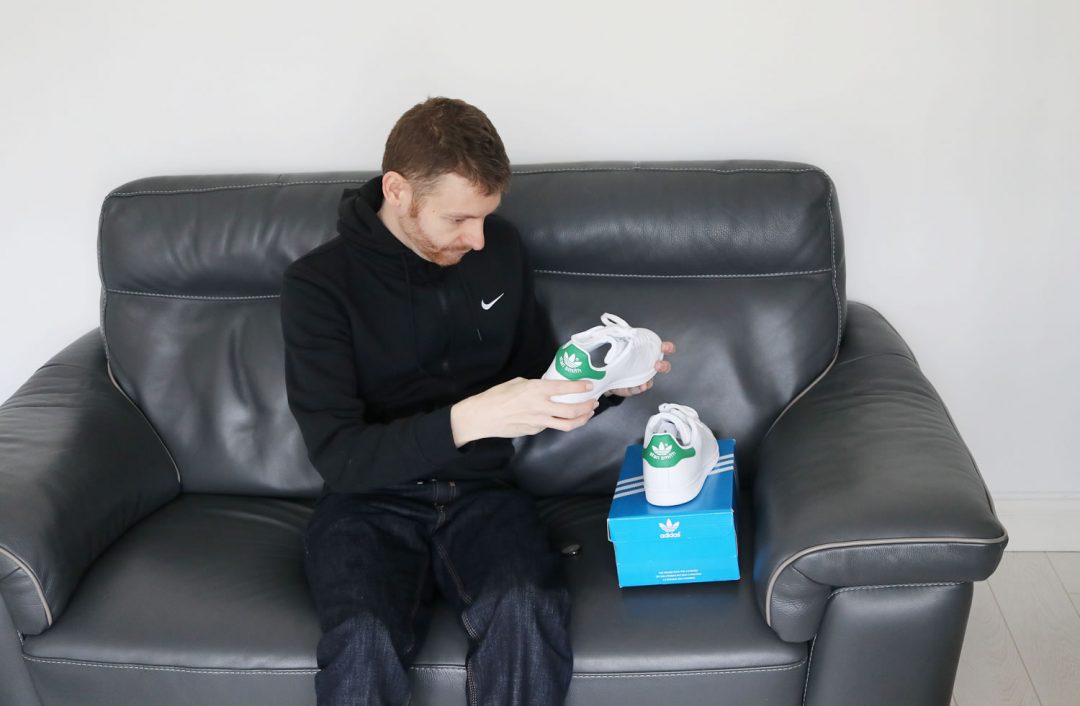 What I Like About The Adidas Stan Smiths
The first thing I like about Stan Smith trainers are the styling. It's absolutely minimal with very subtle but noticeable details.
The original all white trainers look clean and sleek, and if you're going for a pair of all whites, they have to be considered.
With the minimalist design comes some small details.
The heel is green, along with some green branding on the tongue. There's no three stripes as you'd see on almost all Adidas trainers. Instead there's three rows of perforated holes in the side, which can be seen as replacing any stripes.
What I Don't Like About The Adidas Stan Smiths
It's really hard to find something bad to say about the Stan Smiths. I like virtually everything about them. If I were knit picking I would have to mention the obvious – Keeping them clean.
All white trainers get dirty all the time, and it's hard to keep them clean. It means having to clean them quite a lot, as I want them to look fresh and clean as much as possible.
How Do The Stan Smiths Fit?
The fit for these trainers threw me a little. I've owned Adidas trainers before this (such as some custom Spain ones and Adidas Superstars) so bought the same size I usually get.
These are however big. In hindsight, I would go for a size (or half a size) smaller than what I got.
This is confusing, as after getting these I got a pair of Adidas Gazelles in the size smaller, which fit on the tight side.
So in terms of the fit, for me I would say that they fit slightly bigger than I am used to.
Are Stan Smiths Comfortable For Walking?
Stan Smiths are comfortable to wear, you can walk or even run around in them. But if I knew I was going on a long walk, I wouldn't choose to wear these.
There's far more comfortable trainers to wear if you're going to be walking or on your feet all day. If you are a regular reader of my blog you'll know my love for Nike Air Max, and when it comes to comfort they would win.
That's no shame on the Stan Smiths, as I don't think they're meant for those kinds of activities. If you want a sports shoe, that's what you should go for.
When you're looking for something to wear around town, a smart casual trainer that you can wear in almost all day and night activities, the Stan Smiths do it well.
They're a far smarter option than a pair of sports trainers. If you're dressing for smart casual and don't want to go for shoes, these are an option, especially in the summer.
When & Where To Wear Stan Smith Trainers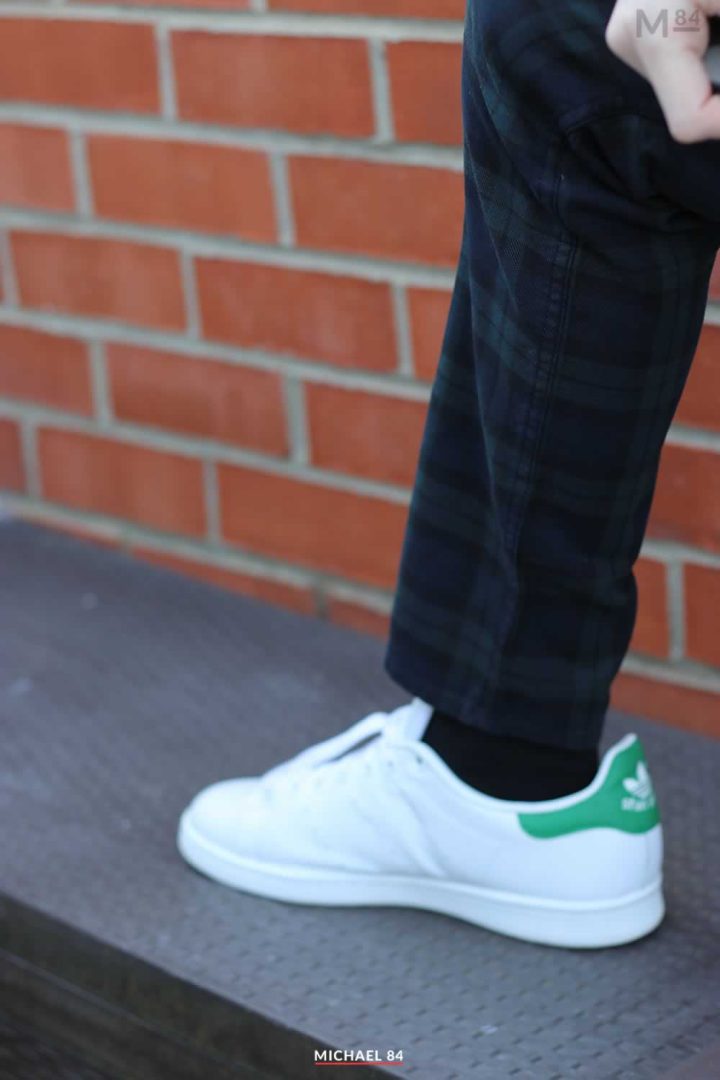 As already mentioned above I wear my Stan Smiths when it comes to day to day stuff, or even a casual night out. When I want my footwear to be smarter than trainers but don't want to go for shoes, that's where Stan Smiths come in.
They are better to wear in the summer, not only because what is a better colour in the summer, but also because of the weather too.
Are Stan Smith's Fashionable In 2023?
There's no doubt that Adidas Stan Smith trainers are still very popular in 2023. They are a low profile all white trainer, and so make a great choice in footwear when you're looking for something casual or smart casual with an edge.
Stan Smith's are popular because of their minimalist design and that they can be worn with anything and by anyone too. Young or old, men or women, these all white low profile trainers look good on anyone.
Are Adidas Stan Smiths Worth It?
When looking for a minimalist low profile pair of trainers that look good, Adidas Stan Smiths are worth looking at. I'd consider these a fashion basic as you can build a whole lot of outfits with these trainers.
Priced at anything from £55 – £80 depending on where you shop, they are worth getting and will last for quite some time if you take care of them.