Monday, 22nd October, 2018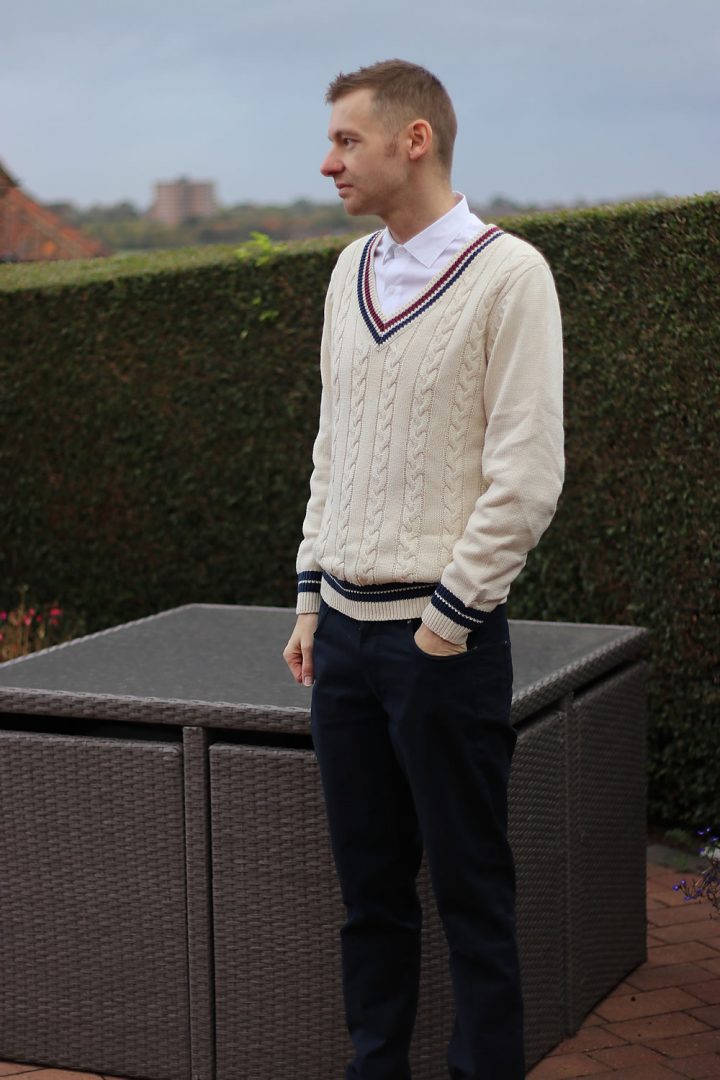 Happy Monday guys!
How was the weekend for you? To kick off this week for a style post, I've gone for a seasonal classic which I have loved for years, my cricket jumper! When it comes to men's fashion, they've been in and out over the years, and if you're a long time reader, you'll know I've featured them in the past few years.
Although cricket is a Summer sport, since these are a pretty heavy knit, they're more suited to the Spring and Autumn seasons, when the temperatures go down and you start to feel the cold.
Here's how I styled my jumper.