Friday, 26th May, 2017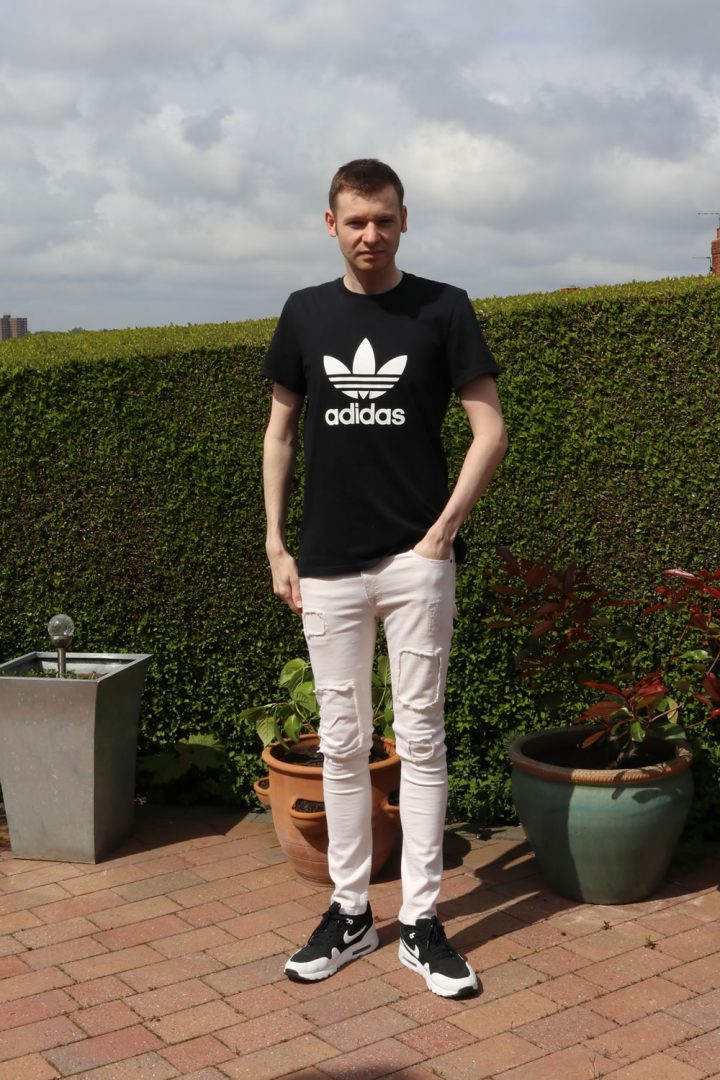 Hey guys!
It's Friday, and it's also Bank Holiday Monday which means an extra long weekend! 🙂
The weather this week has been brilliant! Summer has came, at least for now, and today is supposed to be the hottest day so far. Unfortunately it looks like it's already coming to an end (according to my phone).
For my style of the week I have gone for this pair of cream denim from ASOS, and a classic Adidas Originals Tee. These jeans are so comfortable! They're really soft and have some stretch to them, they're definitely not a classic vintage style of denim that connoisseurs would enjoy, but the fit is pretty good. I've featured this pair on the blog a couple of times, and when I bought them originally I didn't realise how skinny they were until I put them on, and they're fairly skinny!.