Tuesday, 21st August, 2018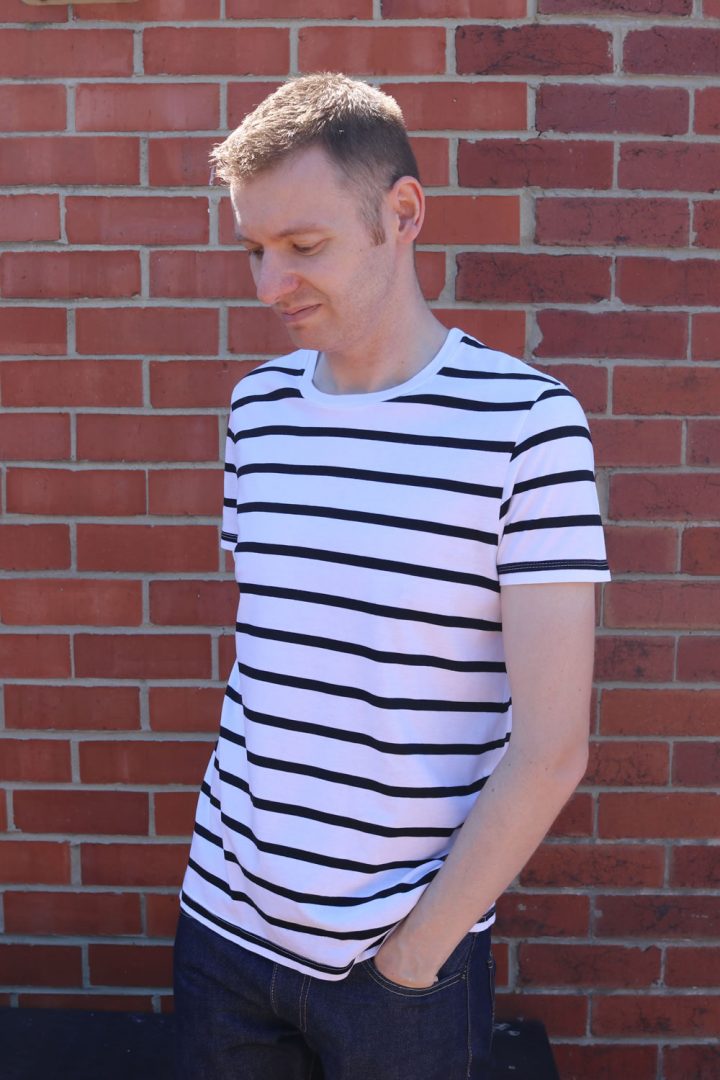 Happy T-Shirt Tuesday!
Can you believe that the Summer is almost over? I am feeling kind of sad about it all, but I can't really complain too much, because this Summer has been a good one. For this week I had to choose a Summer classic, nautical stripes in the way of a black and white striped T Shirt.
When it comes to nautical striped tees there's a few different options. For the proper look, there has to be white present, and for the other colour it's usually a navy or dark blue, or in this case black.