Friday, 31st August, 2018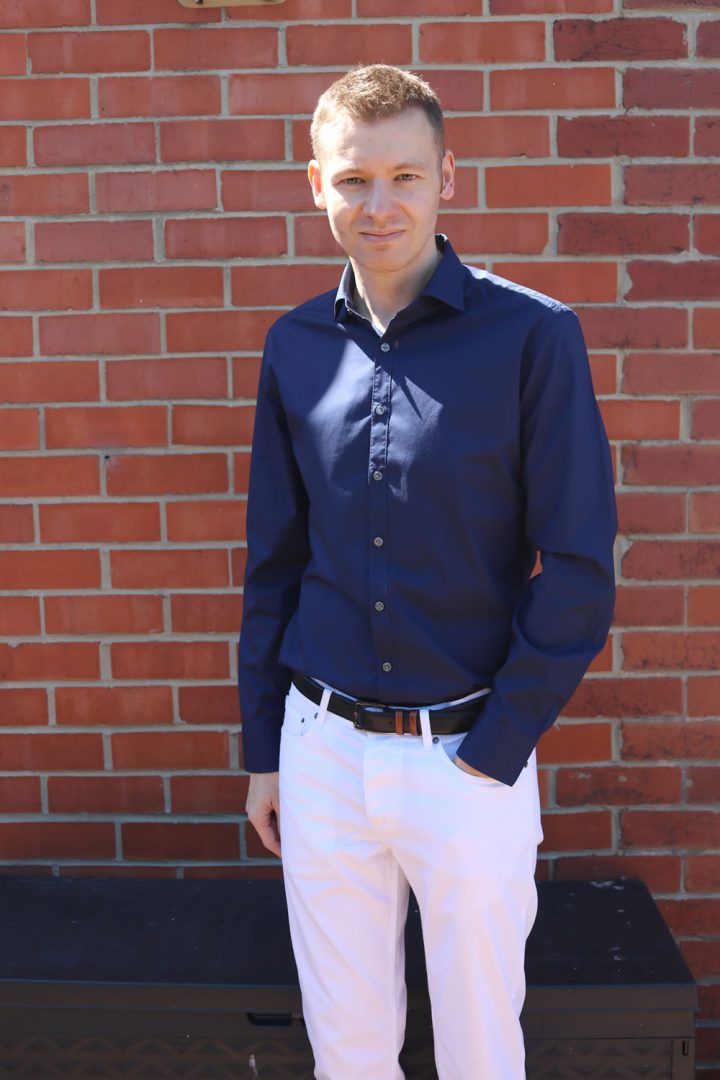 Happy Friday guys!
It's the end of August and so it's officially the end of Summer, but we can wait for the weather to really turn before we call it a day, right? 😀 One of my favourite looks for Summer actually works in any season, You've seen me wearing this before but I don't wear it too often, it's the navy shirt and white jeans combination.
Since I got this brand new Mango Man navy shirt a few weeks ago I had to show at least one style idea using it, and like I said the navy and white look is one of my favourites, you can check the full outfit below.