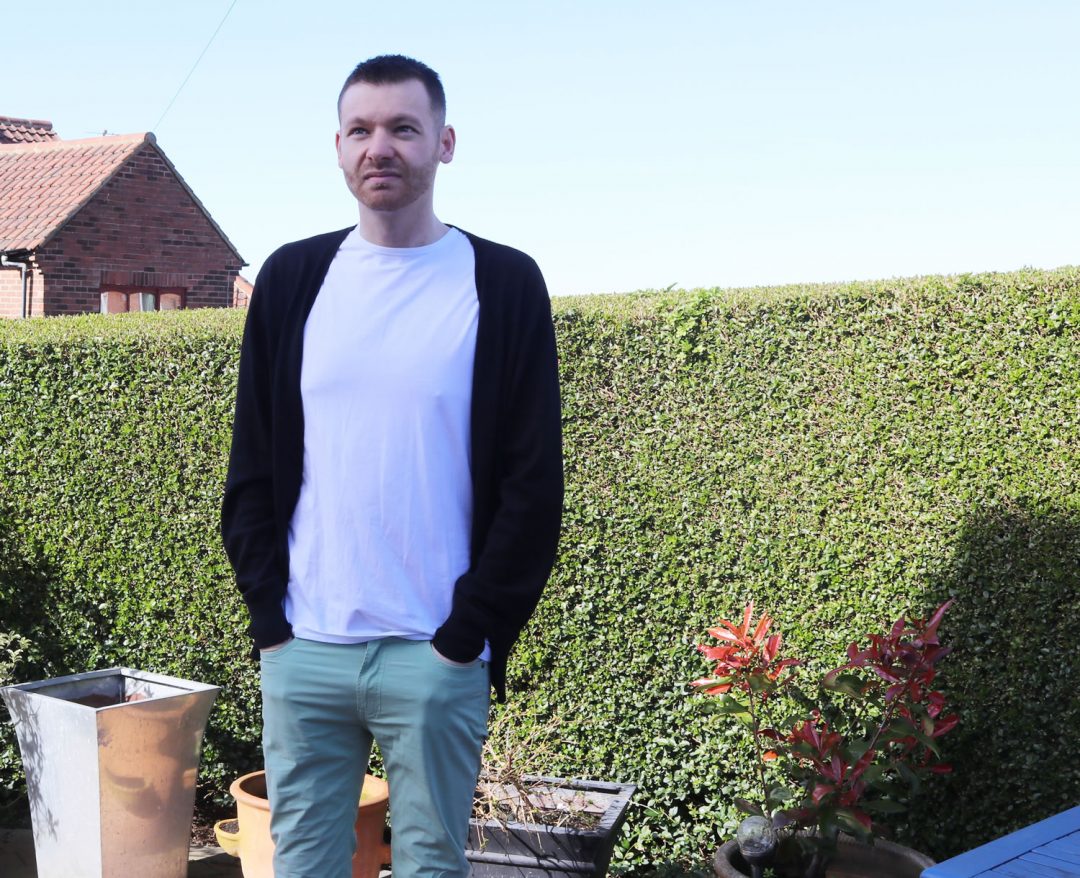 Hey guys!
I hope you've had a good week so far, it's Friday, and for most, it's also Pay day!!
So last week for my outfit of the week I talked about the men's pink Spring fashion trend, and I think it's a big thing, with lots of shades of pastel pink and salmon being around already.
Another one of the pastel colours which is making waves as it does in Spring is green.
As you probably know from reading my blog or just in general, green was the Pantone colour of the year, and although it's not the pale shade which I think is great for fashion, it's in the same colour to that.
So I got out my green chinos for this week's outfit of the week. Most men don't use colour on the bottom half, we tend to stick to more traditional colours like blues and black, or occasionally grey when it comes to trainers, but for the past few years I have really embraced colour on my lower half.
I love white jeans, and wearing different colour jeans or chinos can really set you apart from everyone else.
My tip would be to be careful with colour, because using colour T-shirts or shirts which don't go with the colour chinos could result in the dreaded colour clash and you'll end up looking a bit silly.
For this reason I have stuck with the classics, and there's nothing more classic than black or white. I could easily wear this without the black which would make the outfit look a lot lighter, but the black/white/green colour combination really works well.
It was the hottest day of the year yesterday, but a cardigan is still needed, for a while at least. I really love this cardigan, I've had it for years and it's served me well. I wore this with a plain white T-shirt.
It's very simple style, but the simple black cardigan teamed with a white tee work well together and make the pale green chinos which could really stand out, look quite understated.
p.s. Sorry about the lighting! The sun was shining so bright and there wasn't a cloud in the sky! Great for Spring…Still a bit cold 😛
Have a great Friday, and good weekend!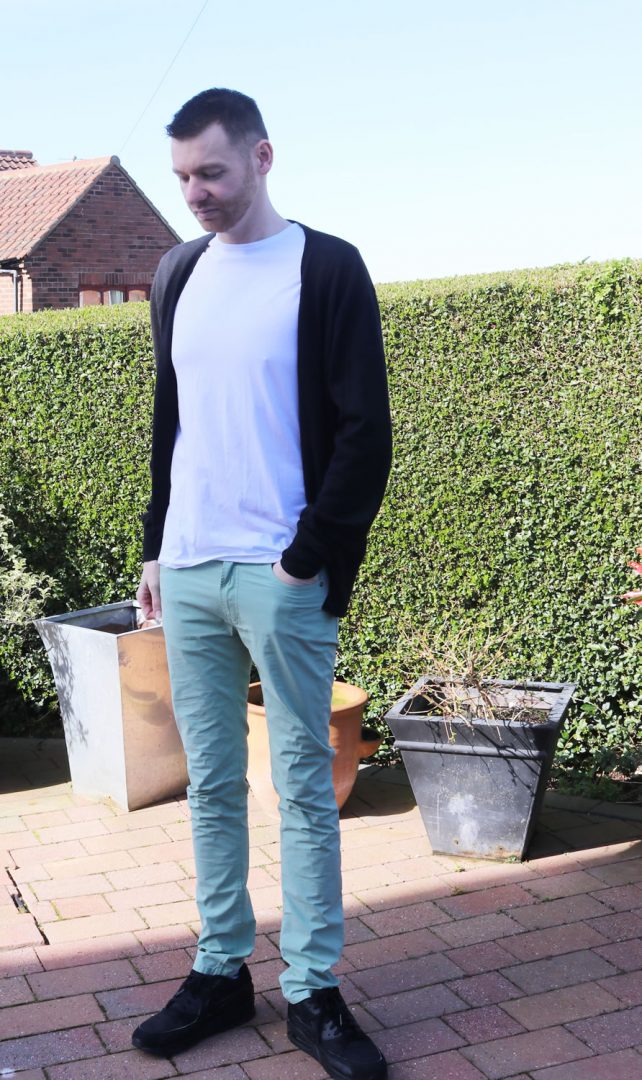 Here's a breakdown of my spring outfit.
Outfit Of The Week
Mango MAN Chinos
Jockey White T-Shirt
Junk De Luxe Cardigan
Air Max 90 Trainers
Thanks For Reading...Want More? 🙌
Hi, I'm Michael 👋 I'd love you to subscribe to my newsletter for exclusive content & updates on my blog straight to your inbox. (No spam, I promise!)