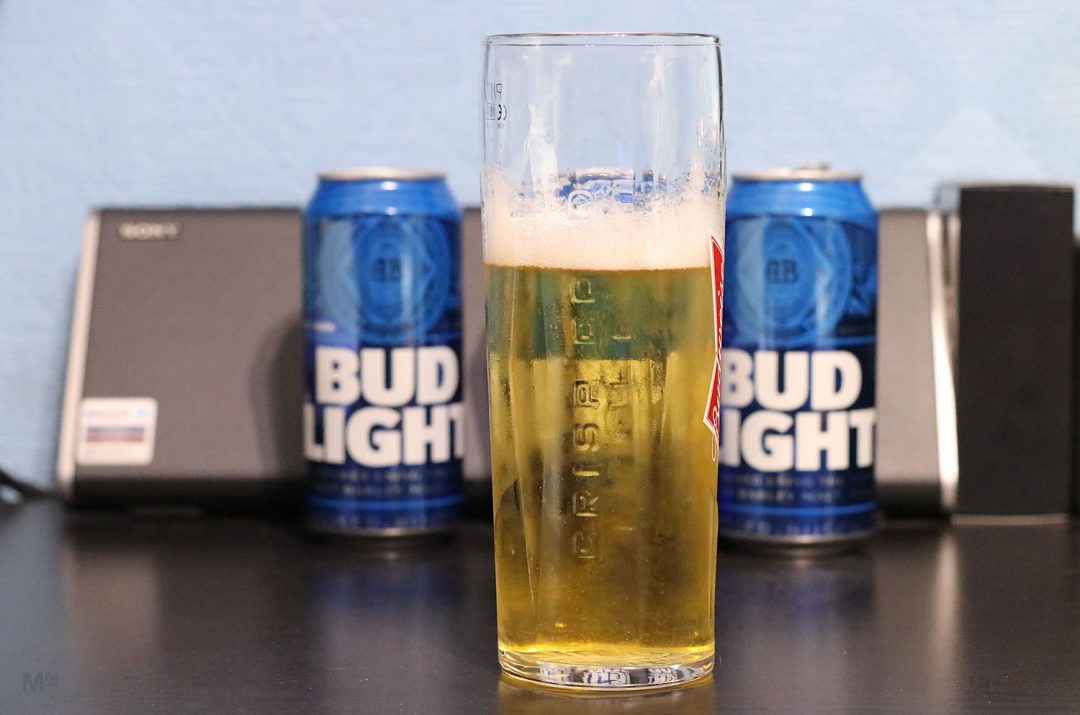 So, Do We Need Bud Light In The UK?
Several weeks ago I heard about Bud Light coming to the UK, and then when I was out a few weeks ago I noticed that in one of the bars they had it on tap…But the bar didn't actually have it on! I've seen it in a few shops to buy, and I finally got myself a few cans to try out over the weekend.
Apparently we've had Bud Light in the UK before, I've never seen it, but apparently we did have it. Anyway, it's now officially launched in the UK, and comes in a really distinctive blue colour can. I've only seen this in cans and on tap, so presumably it's not available in bottle form, which is probably a good thing, because it is light, very light.
How Strong Is Bud Light? ABV
Bud Light is 3.5%. I remember back in the days before I was old enough to drink beer legally, our usual beer was around 3 – 4.5% alcohol, and you'd not really get stronger lager, or at least they weren't popular.
Then came the good old continental beers, we had things like Stella Artois becoming popular as a stronger lager, which was 5.2% and has now been dropped down to 4.8%, and other's such as San Miguel and other's being around 5%.
There's also a couple of really strong beers, Duvel springs to mind, which is a massive 8.5%, and so many more in-between. Craft beers and real ale have also took off in recent times, many known to be quite strong too.
Apparently there's a demand for weaker beers, so enter Bud Light, but what does it taste like?
What Does Bud Light Taste Like?
It is light, it tastes light, so at least it lives up to it's name. It is fresh, but since we've all grown accustomed to much stronger lager, it does taste quite weak. The British had the reputation of binge drinking and getting hammered and drinking huge amounts of beer, pint after pint, can after can, bottle after bottle, whereas the Europeans don't really drink beer that way.
Maybe that's why they have stronger lagers, and ours used to be lighter, so we could drink more…Although when the stronger beer came that did not really slow the drinking down at all.
Bud Light tastes a bit like a shandy. It does taste fine, but after drinking stronger lagers for such a long time, you can definitely taste the lightness of the drink. If you like the taste of lager, but you don't want something strong, then this is a really nice drink to have.
I can see people drinking this with food, or when you want to have a drink after work but aren't looking to get drunk, then this will fit that gap.
If you're looking to get drunk or hammered, then obviously this isn't going to be the drink. If you want the absolute richness of a continental beer or real ale, then this isn't for you. But if you want something lighter, then this does live up to it's name, and is a nice drink to have.
You can get it in most Supermarkets now, priced at £3.50 for a 4-pack or £10 for 18, both in standard 440ml size cans.
Check out more beer reviews
Thanks For Reading...Want More? 🙌
Hi, I'm Michael 👋 I'd love you to subscribe to my newsletter for exclusive content & updates on my blog straight to your inbox. (No spam, I promise!)