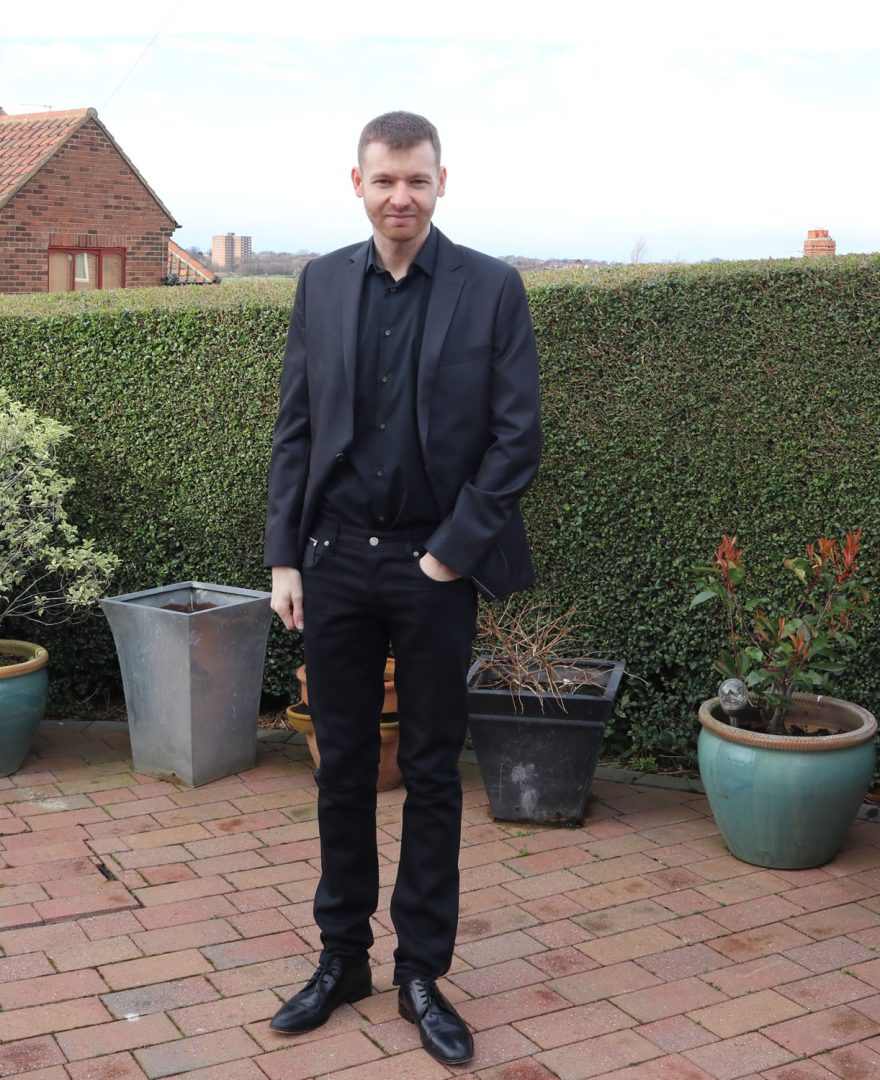 Happy St Patrick's Day!
Yes…I know….I should be wearing some green somewhere for my outfit of the week and I'm not. This was my favourite outfit this week, and since today is St. Patrick's Day I have not taken any photos yet, I may do later, I have a couple of green bits of fashion I could throw on 😉
I have spoken time and again about this outfit and style and I love it, so it's not the first time you'll have seen me in it, and it won't be the last. It's the all black style, apart from the jacket, which is very dark grey. I love the all black look, and what makes it stand out even more is the lighter shades of the jacket which brings everything back to black.
Since I prefer jeans to trousers I always opt for those, and there's none better than my Nudie Jeans. The shirt is from Jaeger, I've featured it before in my black Jaeger shirt post, it's a stretch cotton shirt which feels luxurious, and has a tiny bit of stretch to make the fit even better. The jacket is from Minimum, a brand which I really love, they're from Denmark and do Scandi style really well. The footwear comes in the form of my derby shoes from Kurt Geiger which are my go to black pair of shoes and have really stood the test of time.
No product in my hair again! I recently dyed it darker (again) so I couldn't put anything in just in-case it reacted with the dye or something like that.
For today I don't think I will be celebrating Paddy's Day too much…It's never been something I've really got into, although any celebration which encourages drinking is fine by me, so I might do something later 😛
If you are doing something tonight have a good one!
You can check out more pics from this look below.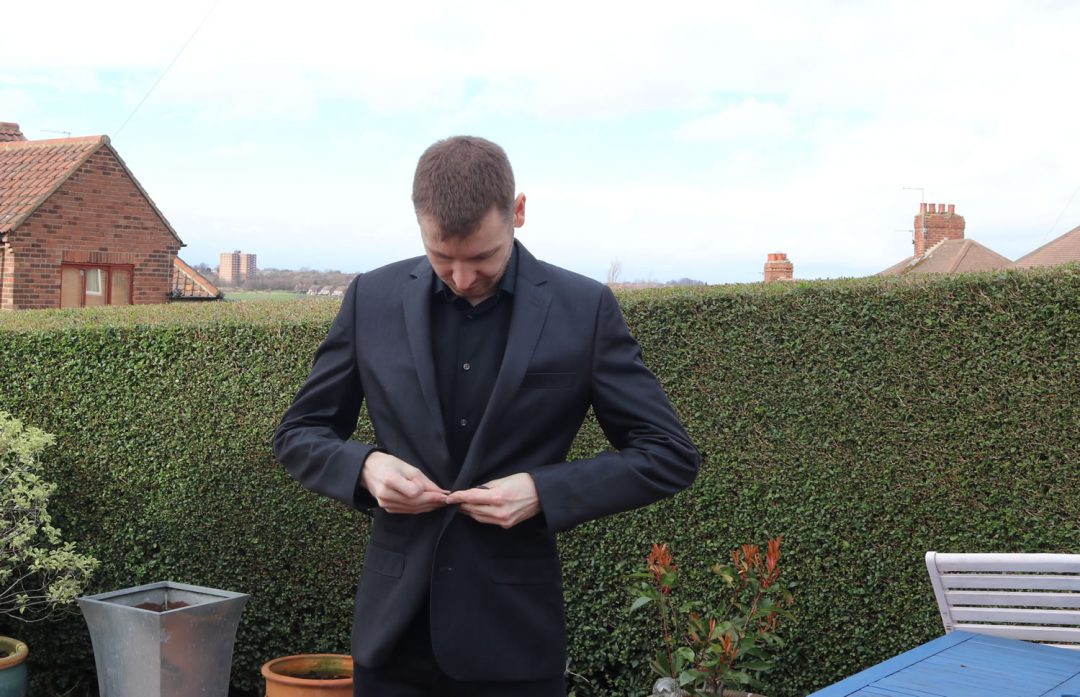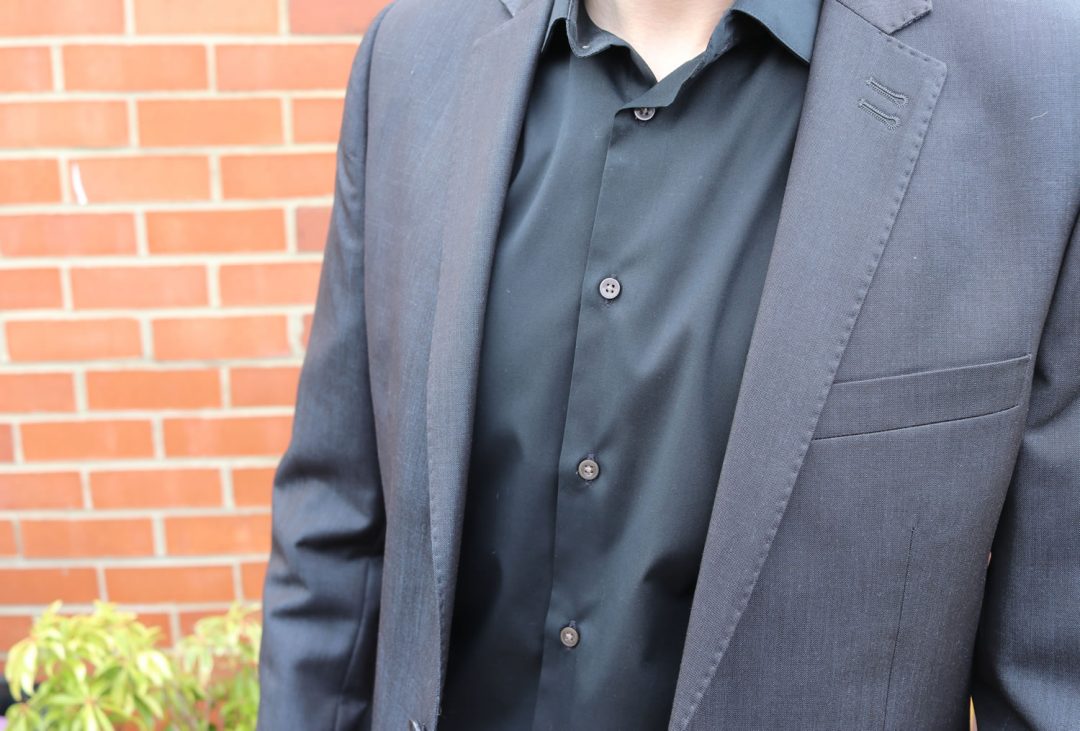 Thanks For Reading...Want More? 🙌
Hi, I'm Michael 👋 I'd love you to subscribe to my newsletter for exclusive content & updates on my blog straight to your inbox. (No spam, I promise!)