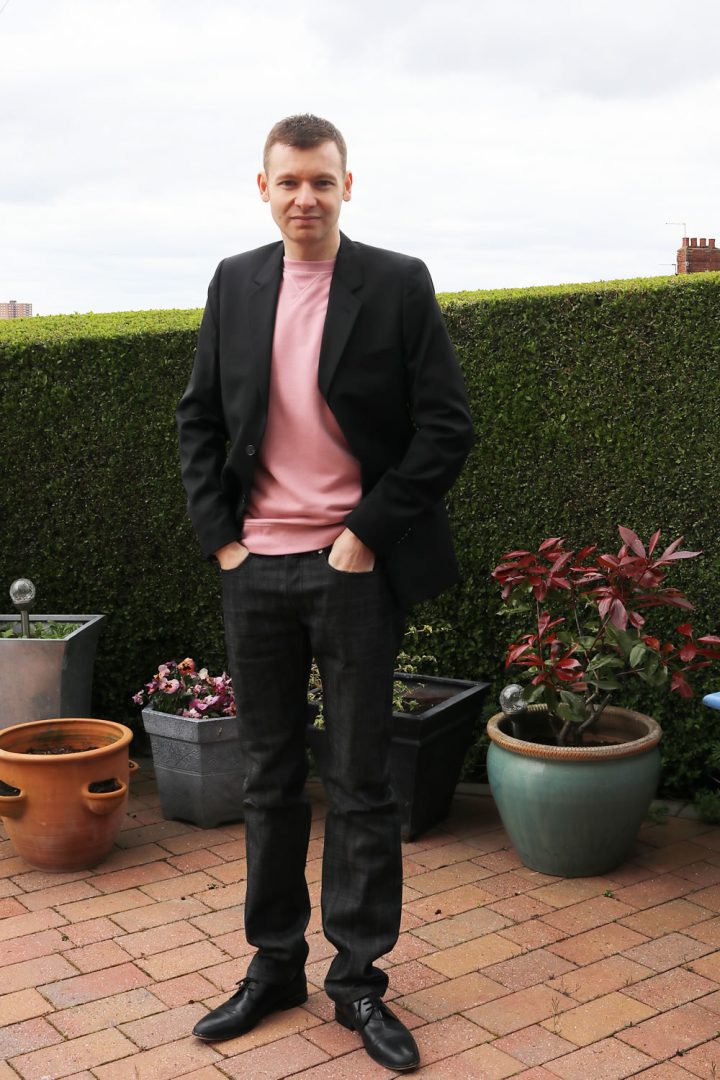 Can you dress up a sweatshirt?
If you asked me this several years ago I would have said of course not, but a plain and simple sweatshirt can work with a jacket, so I wanted to try it out in my style post for the outfit of the week.
For the past several months I've been going out at the weekend in either a shirt or knit, since it's chilly in the evening it's usually what I'd choose to wear on a night out in the Winter or start of Spring.
Now the better weather is coming, I wanted to try out my pink sweatshirt, and styled it with a smart jacket and pair of black jeans, as well as some shoes.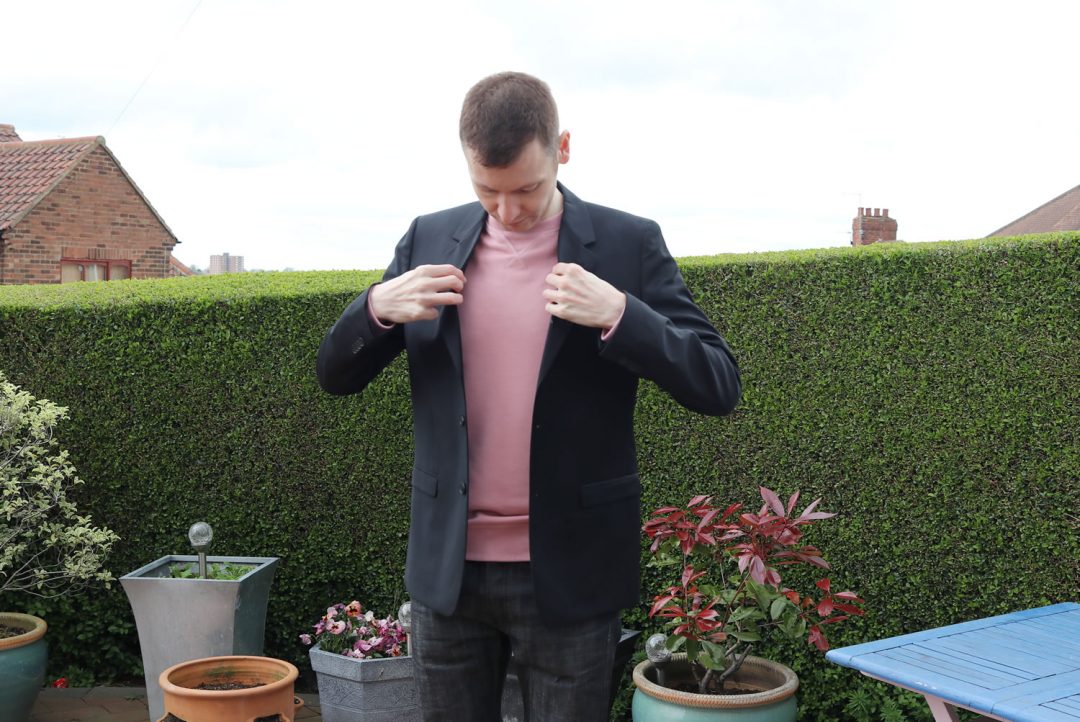 I think that the outfit works really well. The light pink works well with the black, the colours work really well.
Sweatshirts are often thought of as a really laid back and casual type of menswear, but I think you can dress them up, especially if they're just a plain solid colour. Black is always sleek, so the tones it produces always seems to make an outfit more elegant and these two colours work well for a laid back smart casual look.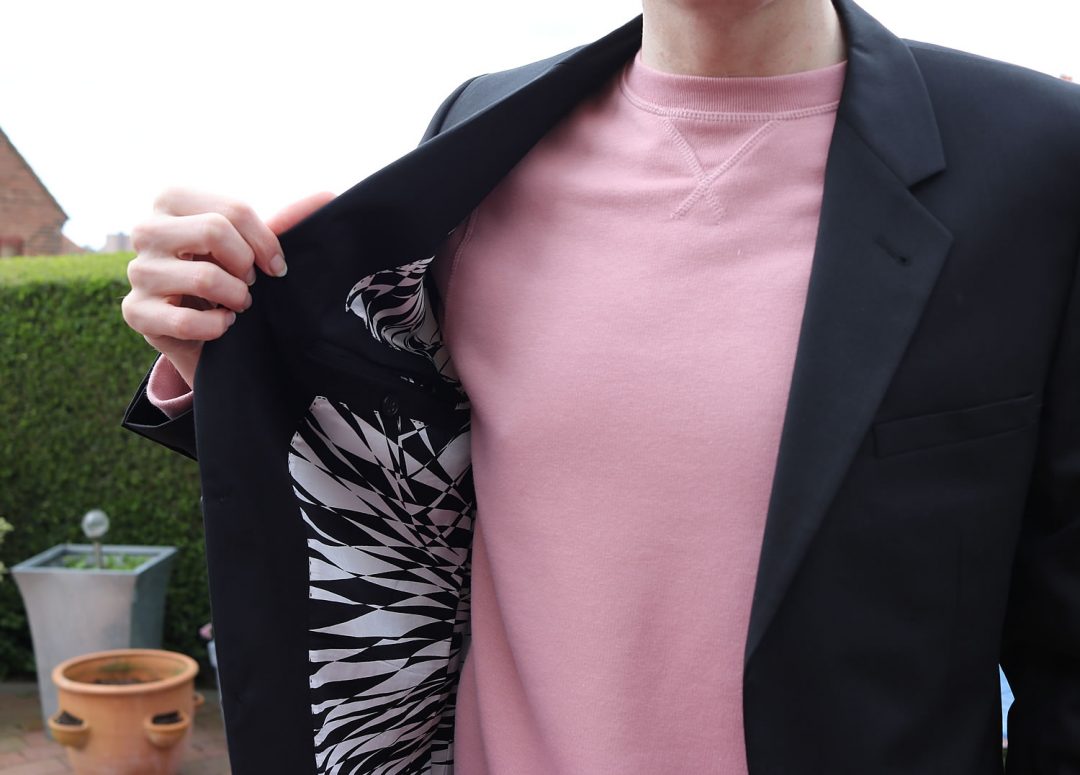 The jacket is from the Versace x H&M Collaboration from a long way back. I've rarely worn this jacket because I have so many blazers, so I thought it was the perfect chance to wear this. It's actually part of the full suit, and I did get the trousers too. One thing I love about it is the lining; The geometric black and white pattern looks really distinctive, and it's just one of the smaller details which makes it such a cool jacket.
For my denim I went for my black APC Jeans. They're raw denim and so quite rigid and stiff. I feel like I've been wearing a lot of black jeans lately, now the Summer is coming I should switch it up.
My most worn smart footwear are these, my Kurt Geiger derby shoes, my go to pair of shoes when I want something more formal. I do need to take better care of these and clean them better, if you can recommend a cleaning kit or solution, please let me know 😉
That's it for the outfit of the week this time round. Let me know what you think.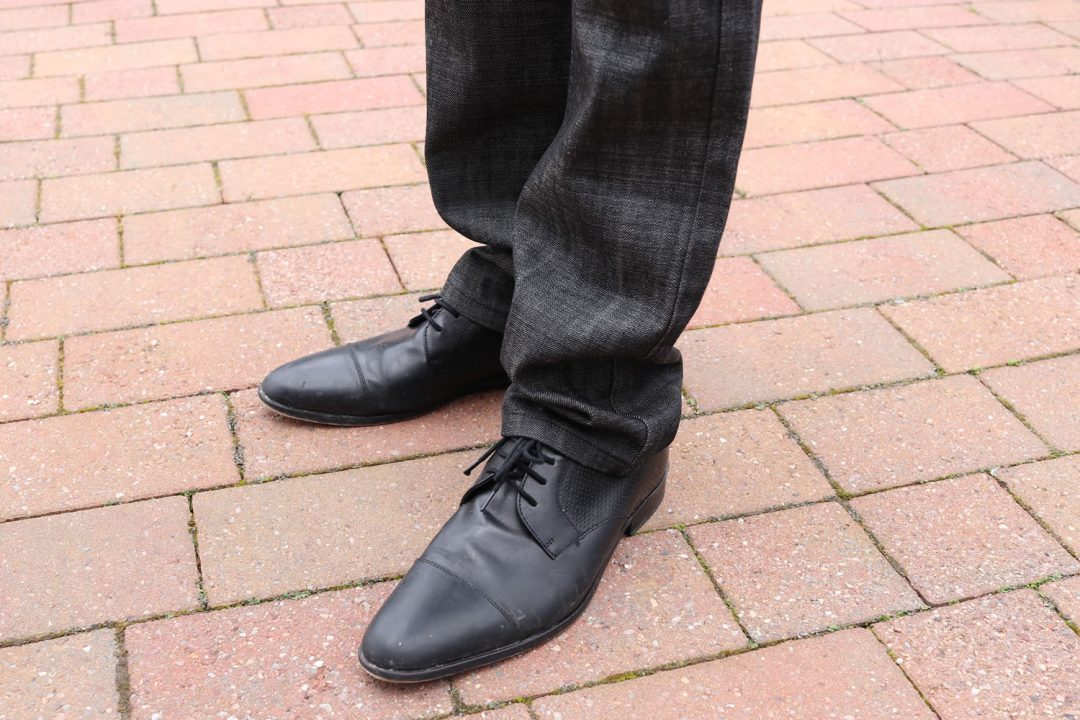 Thanks For Reading...Want More? 🙌
Hi, I'm Michael 👋 I'd love you to subscribe to my newsletter for exclusive content & updates on my blog straight to your inbox. (No spam, I promise!)